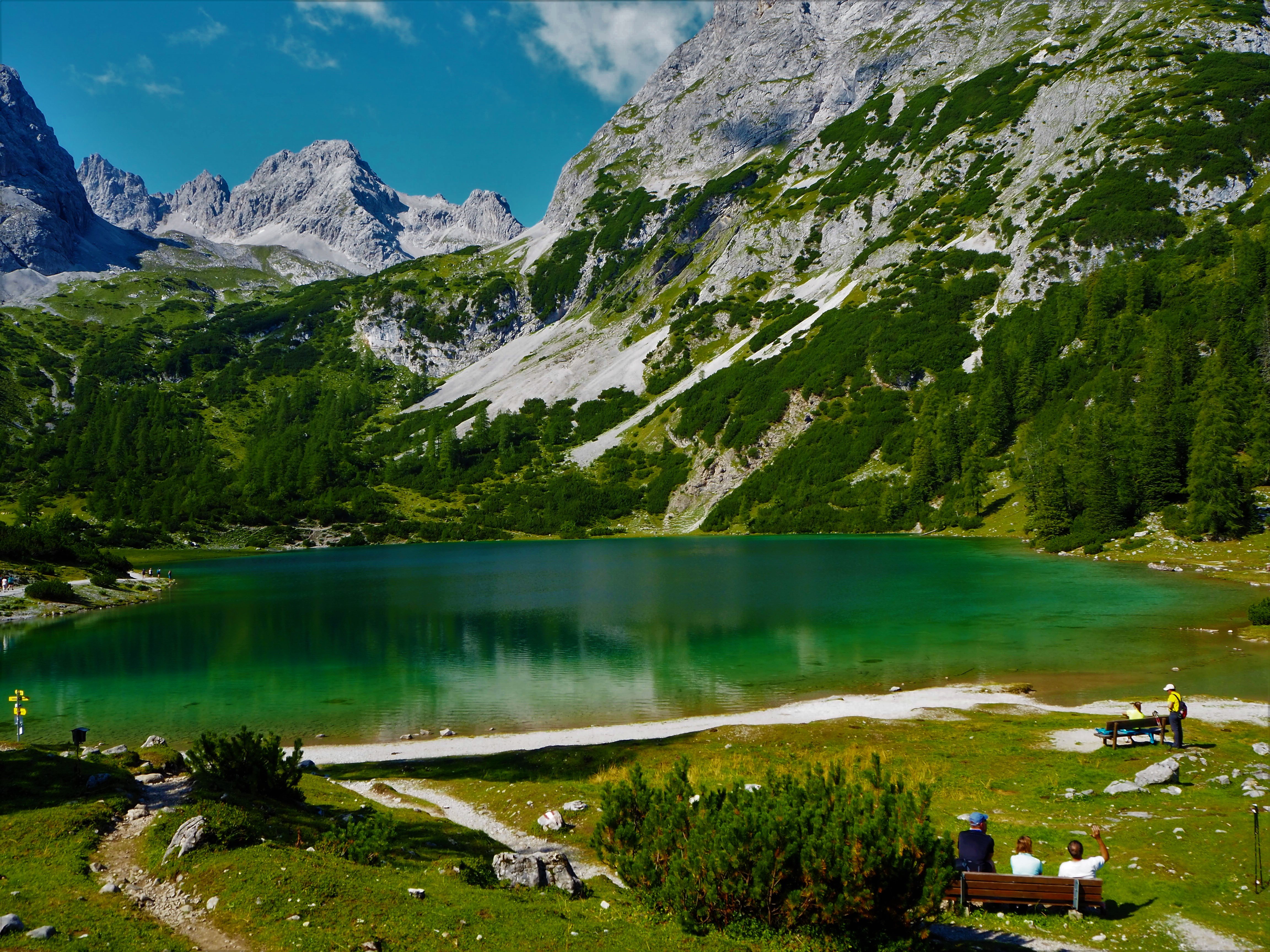 Gestern bin ich mit meiner Freundin und meinen Schwiegereltern (81/71 Jahre) zum Seebensee spaziert. Los ging es um 7.00 Uhr früh von Hall über den Fernpass nach Ehrwald für das wir ca. 1 Stunde und 15 Minuten benötigten, Zum Glück hatten wir mit dem Verkehr keine Probleme (leider ist über dem Fernpass oft ein Stau, aber vorwiegend am Wochenende).
Yesterday I walked to Lake Seebensee with my girlfriend and my in-laws (81/71 years). We started at 7.00 a.m. from Hallthe Fernpass to Ehrwald for which we needed about 1 hour and 15 minutes. Fortunately we had no problems with the traffic (unfortunately there is often a traffic jam over the Fernpass, but mainly on weekends).
Der Nebel hängt noch im Tal - The fog still hangs in the valley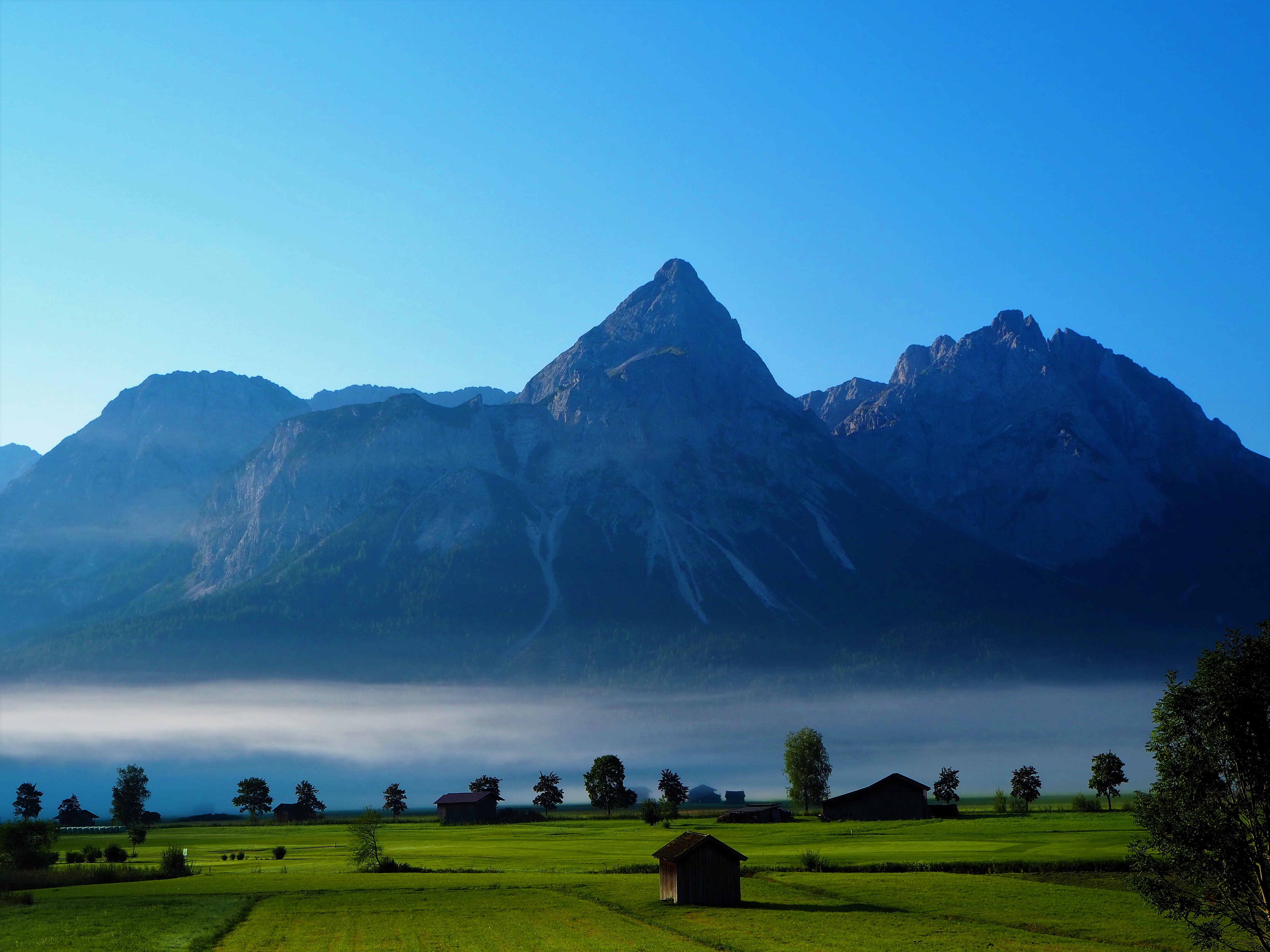 Die Landkarte - The map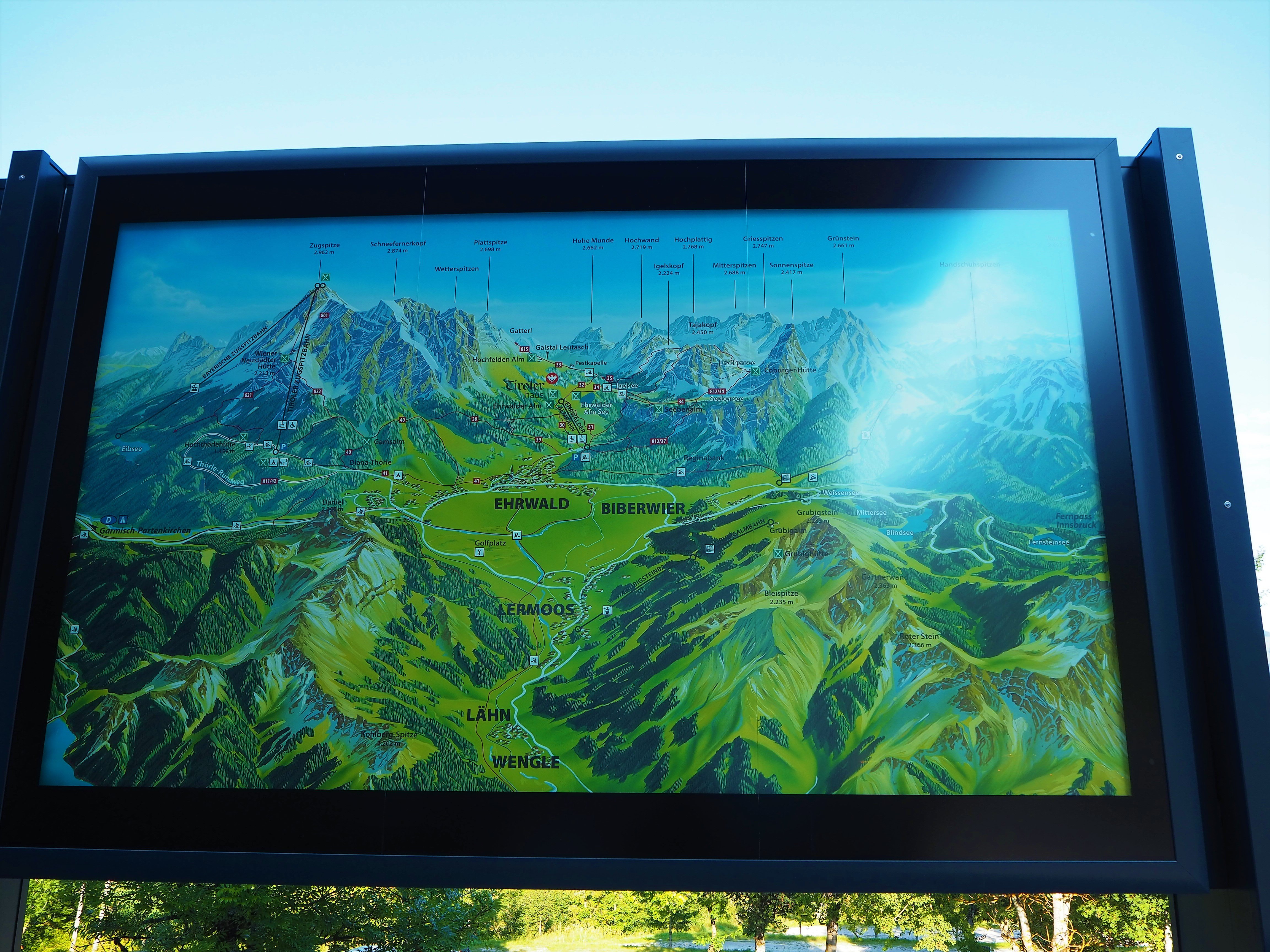 Hochlandrinder - Highland cattle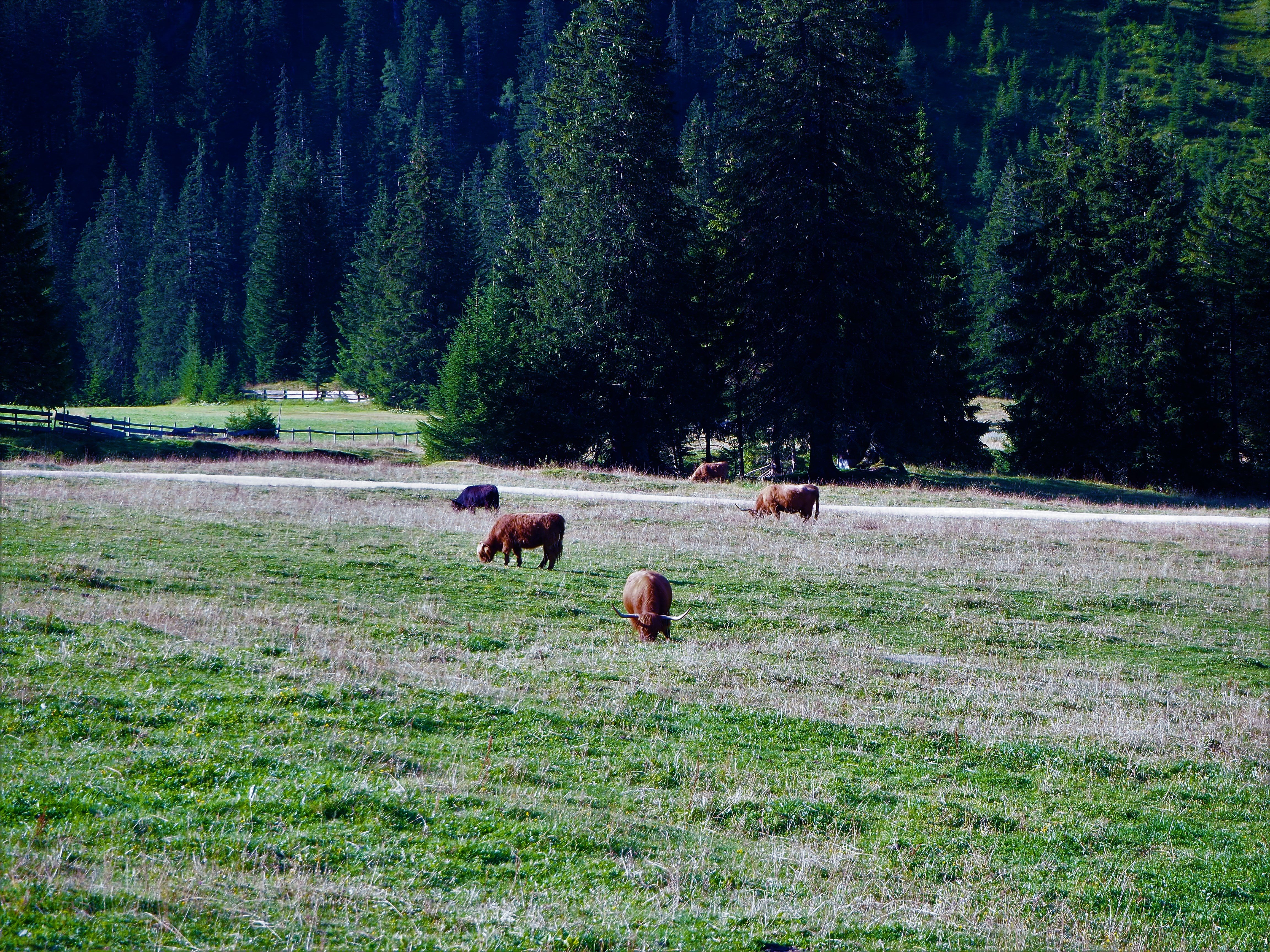 An der Ehrwalder Almbahm kauften wir uns eine Bahnkarte die 17 Euro für Berg- und Talfahrt pro Person kostet. Die erste Fahrt ist um 8.30 Uhr. An der Bergstation angekommen sieht man gleich die Wegweiser, wohin verschiedene Strecken gehen. Der Weg zum Seebensee ist super ausgeschildert, dh. es kann sich niemand verlaufen. Der Seebensee ist mit 2 Stunden angeschrieben, die wir schließlich auch benötigten.
At the Ehrwalder Almbahm we bought a train ticket which costs 17 Euro per person for ascent and descent. The first trip is at 8.30 a.m. When you reach the top station, you will immediately see the signposts showing you where various routes lead to. The way to Lake Seebensee is well signposted, i.e. nobody can get lost. The lake Seebensee is written with 2 hours, which we needed finally also
Rechts die Bergstation - On the right the top Station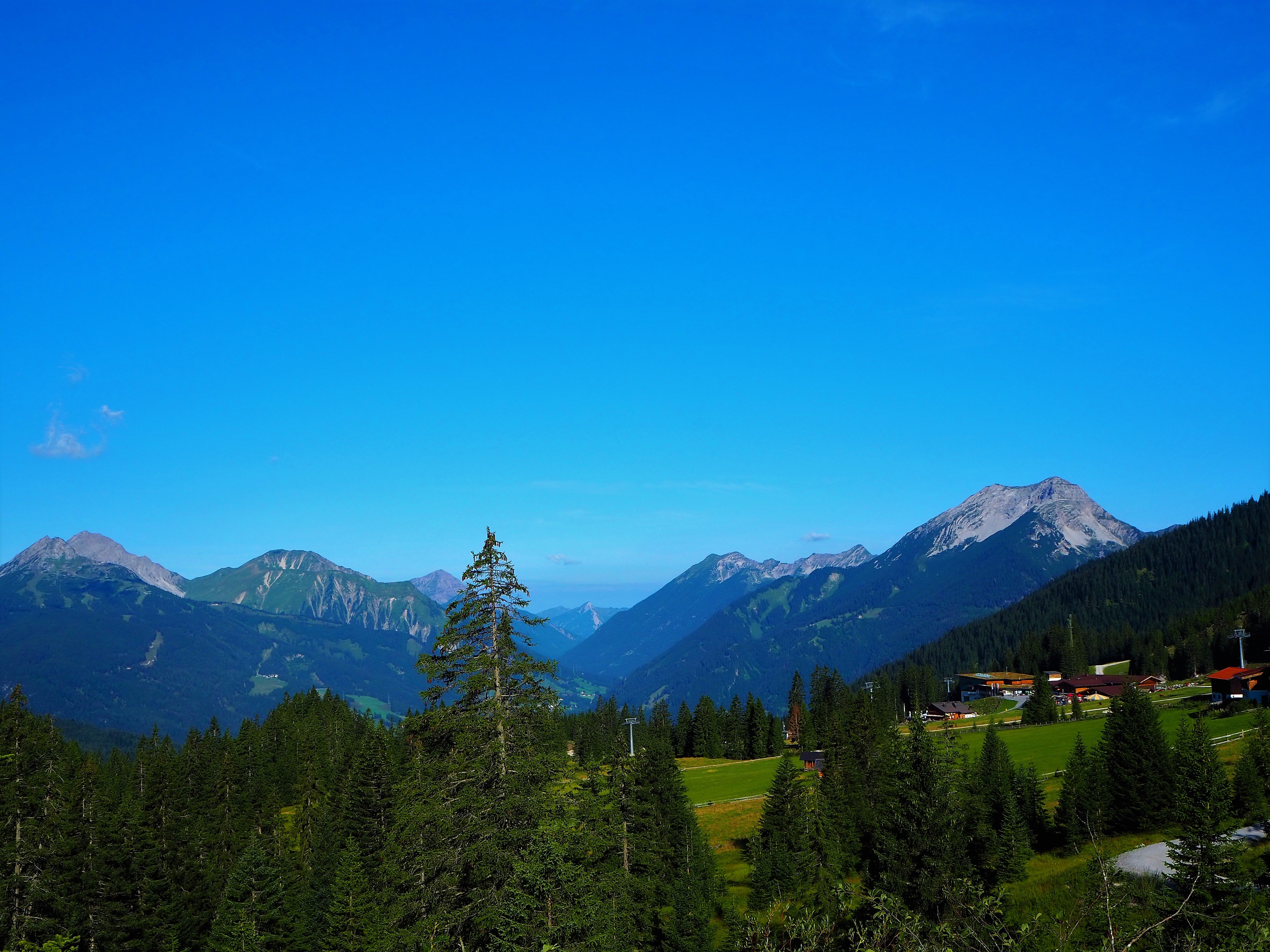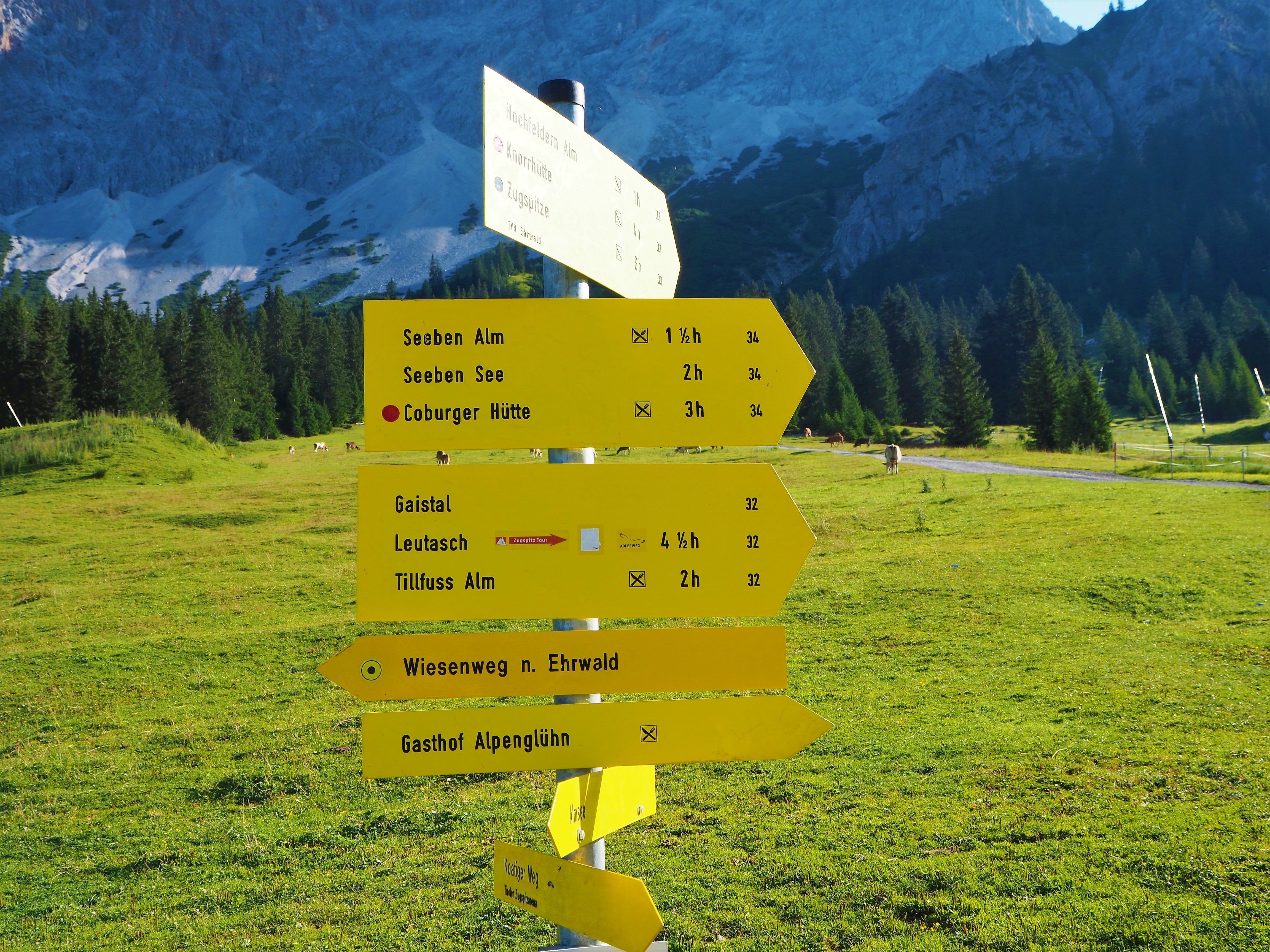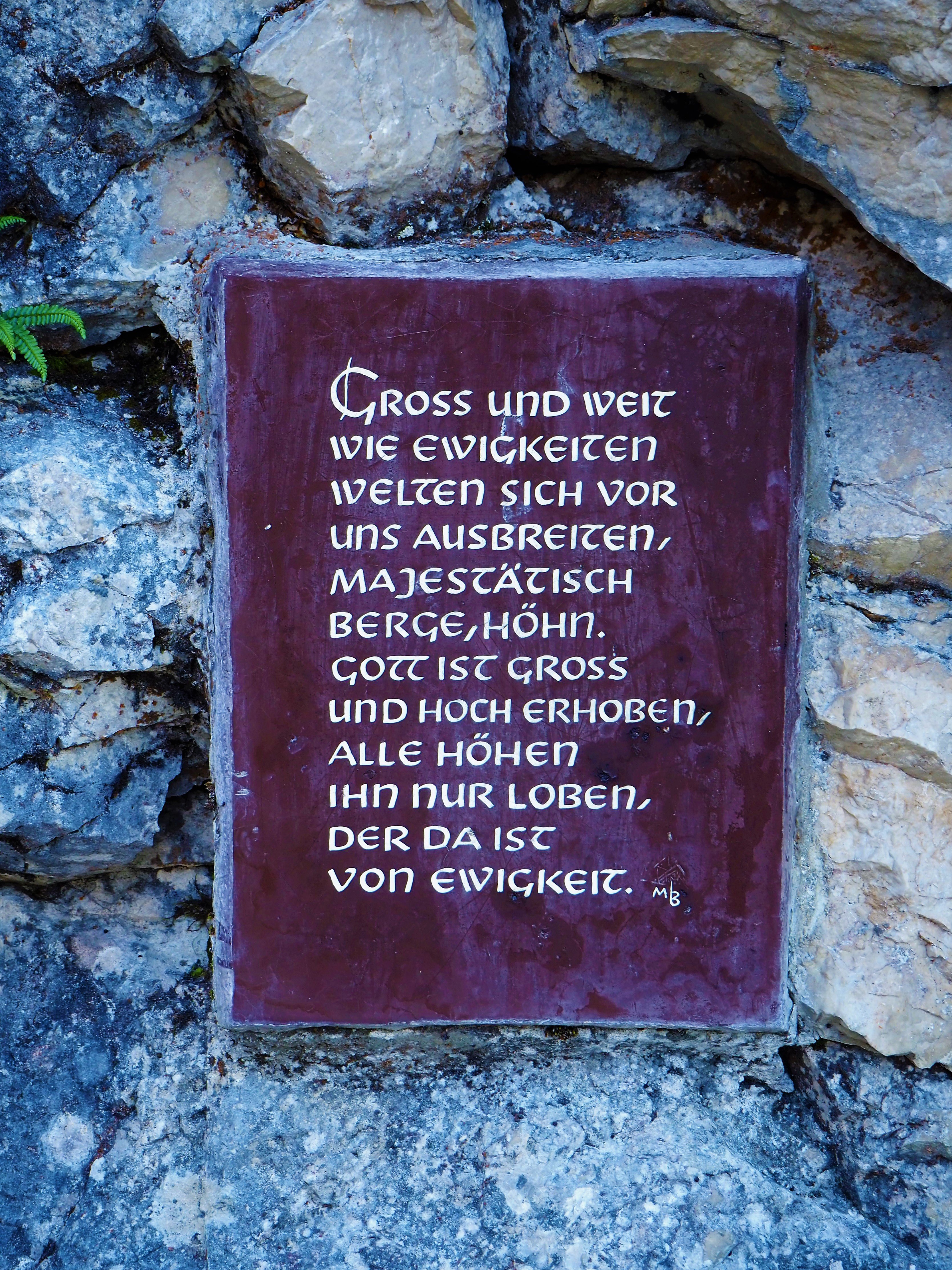 Die leichte Wanderung ist für Jedermann (Senior, Kinder, geländegängige Kinderwagen), es gibt keine steilen Stellen, der Höhenunterschied von der Bergstation zum Seebensee beträgt 157 Höhenmeter.
The easy hike is for everyone (senior, children, all-terrain prams), there are no steep places, the difference in altitude from the mountain station to Lake Seebensee is 157 meters.
Sonnenspitze 2417m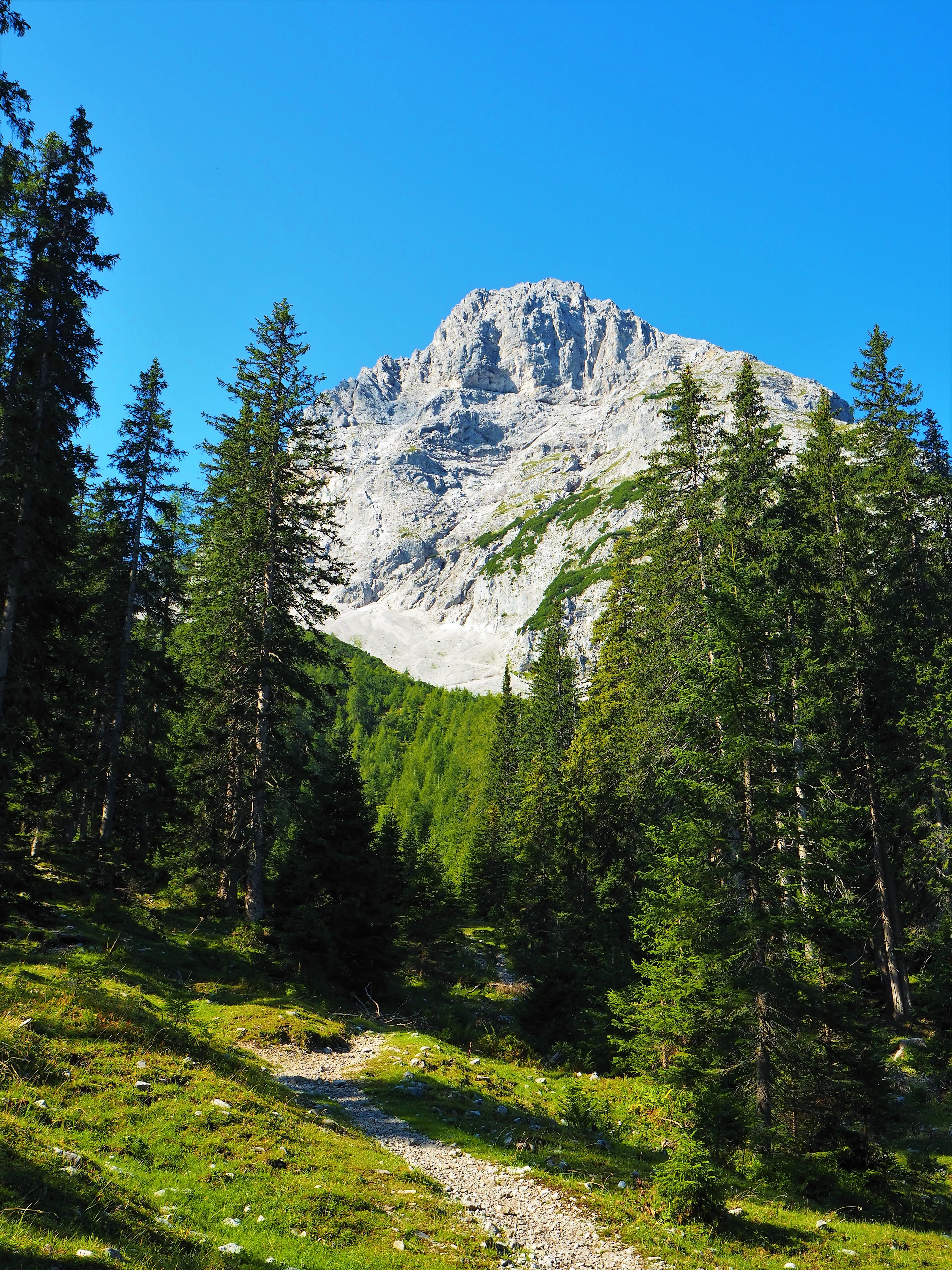 Vorne Ehrwald, hinten Lermoos - In front Ehrwald, behind Lermoos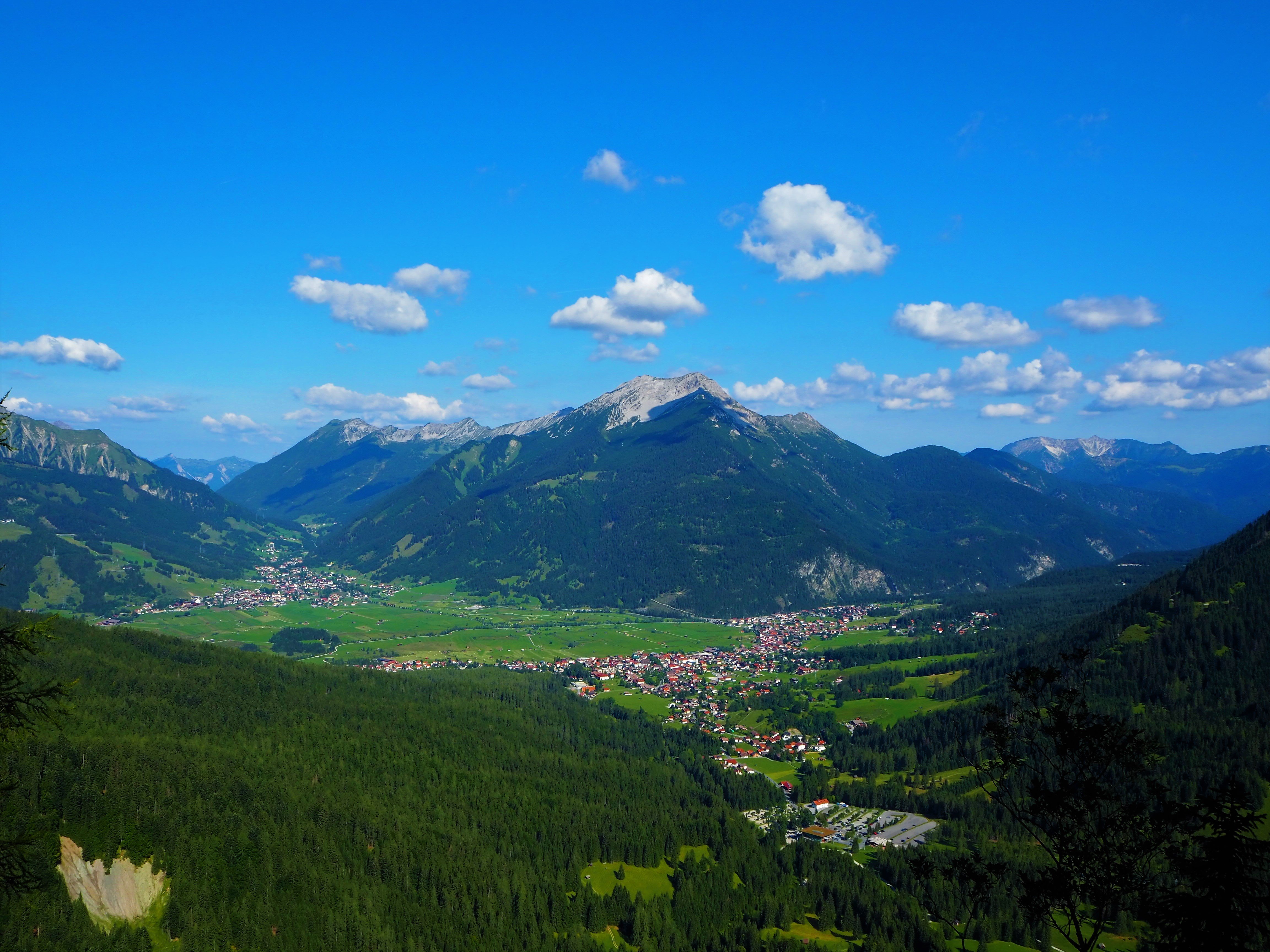 Die Seebenalm - The Seeben hut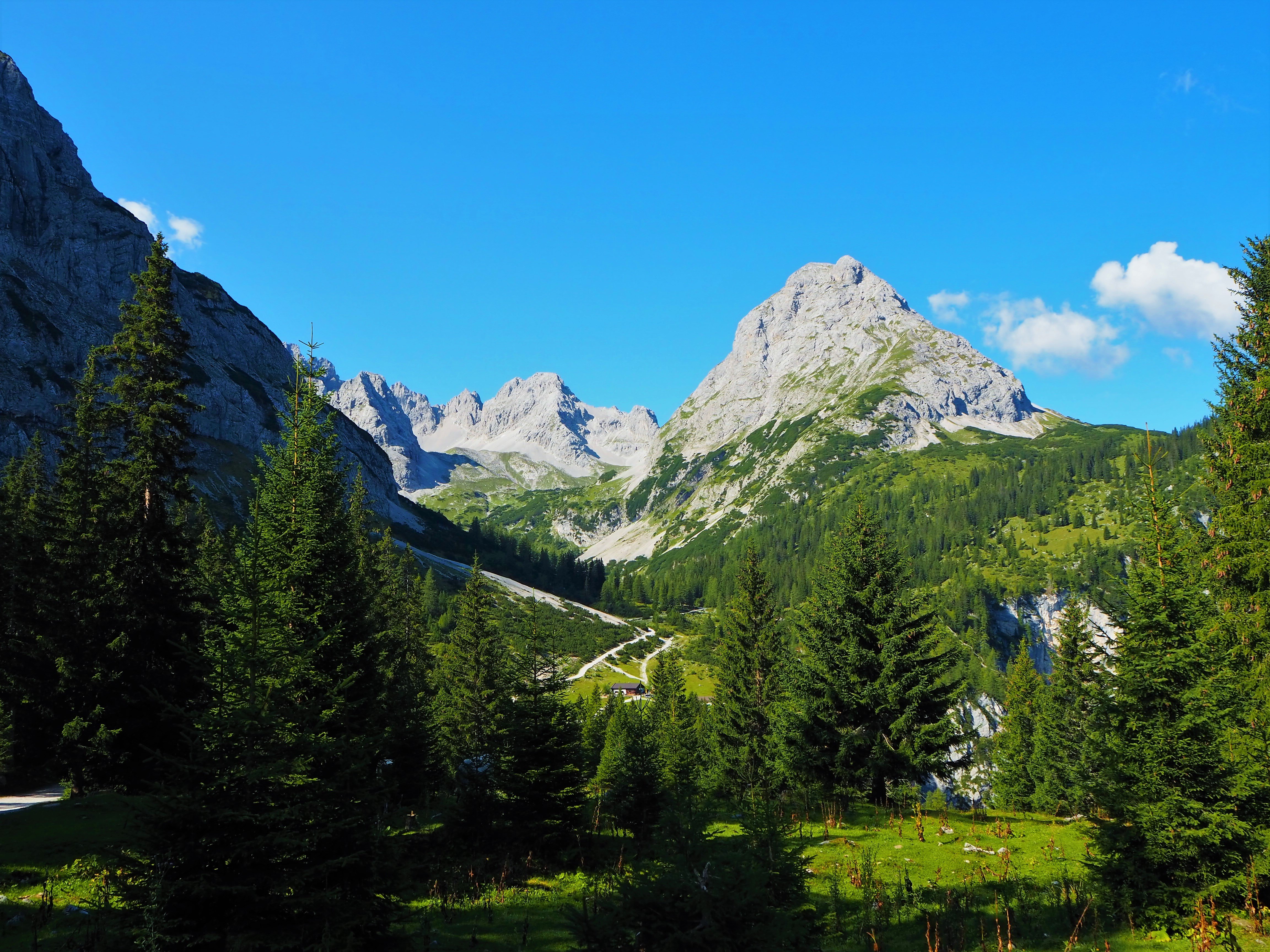 Unterhalb vom Seebensee ist die Seebenalm, in der jeder seine Durst bzw. Hunger stillen kann. Wir aßen alle einen Fleischkas (Leberkäse) mit selbstgemachtem Kartoffelsalat, der eine Wucht war.
Below Lake Seebensee is the Seebenalm, where everyone can quench their thirst or hunger. We all ate a meat kas (meat loaf) with homemade potato salad, which was amazing.
Der Seebensee - The Lake of Seeben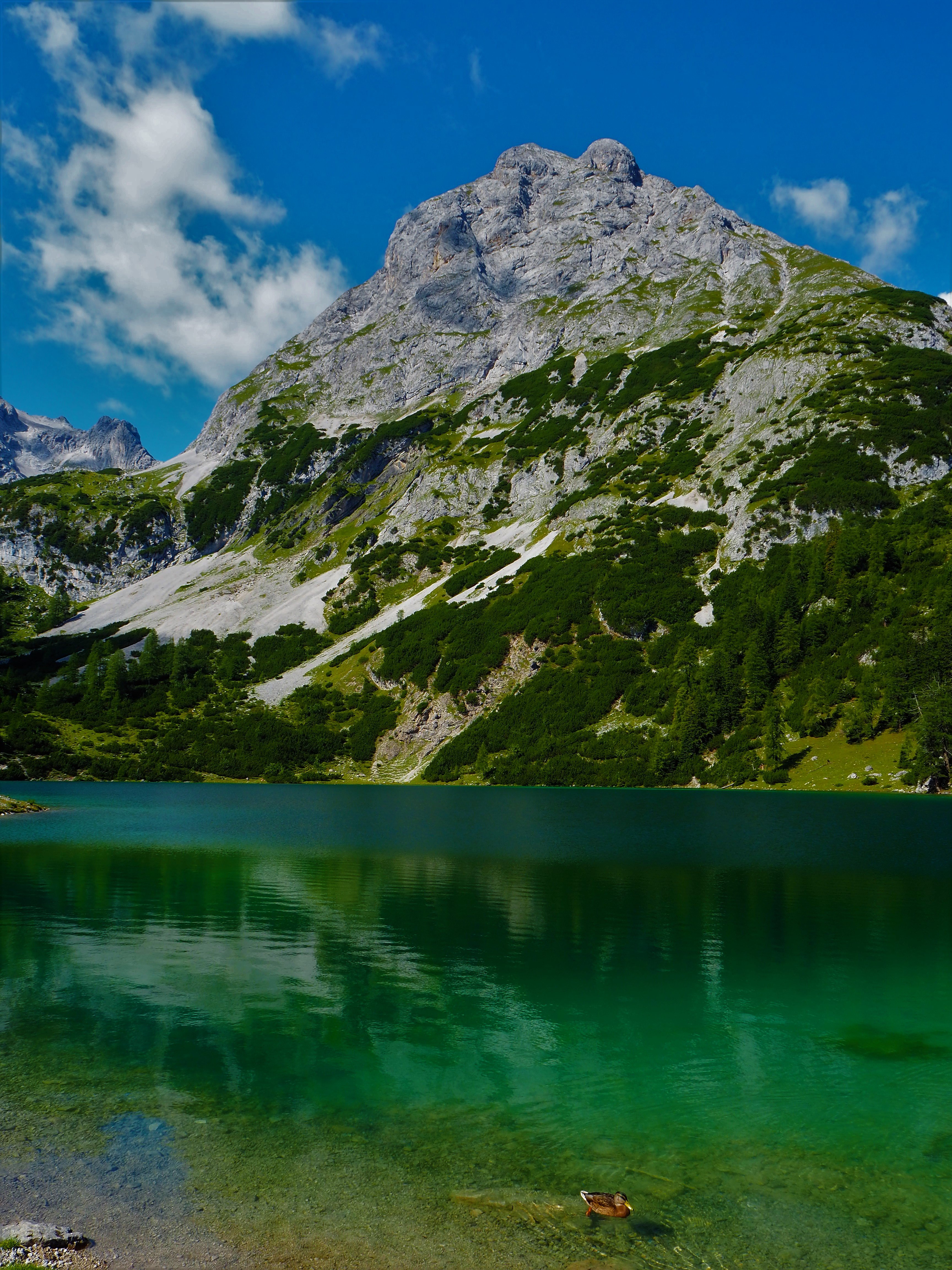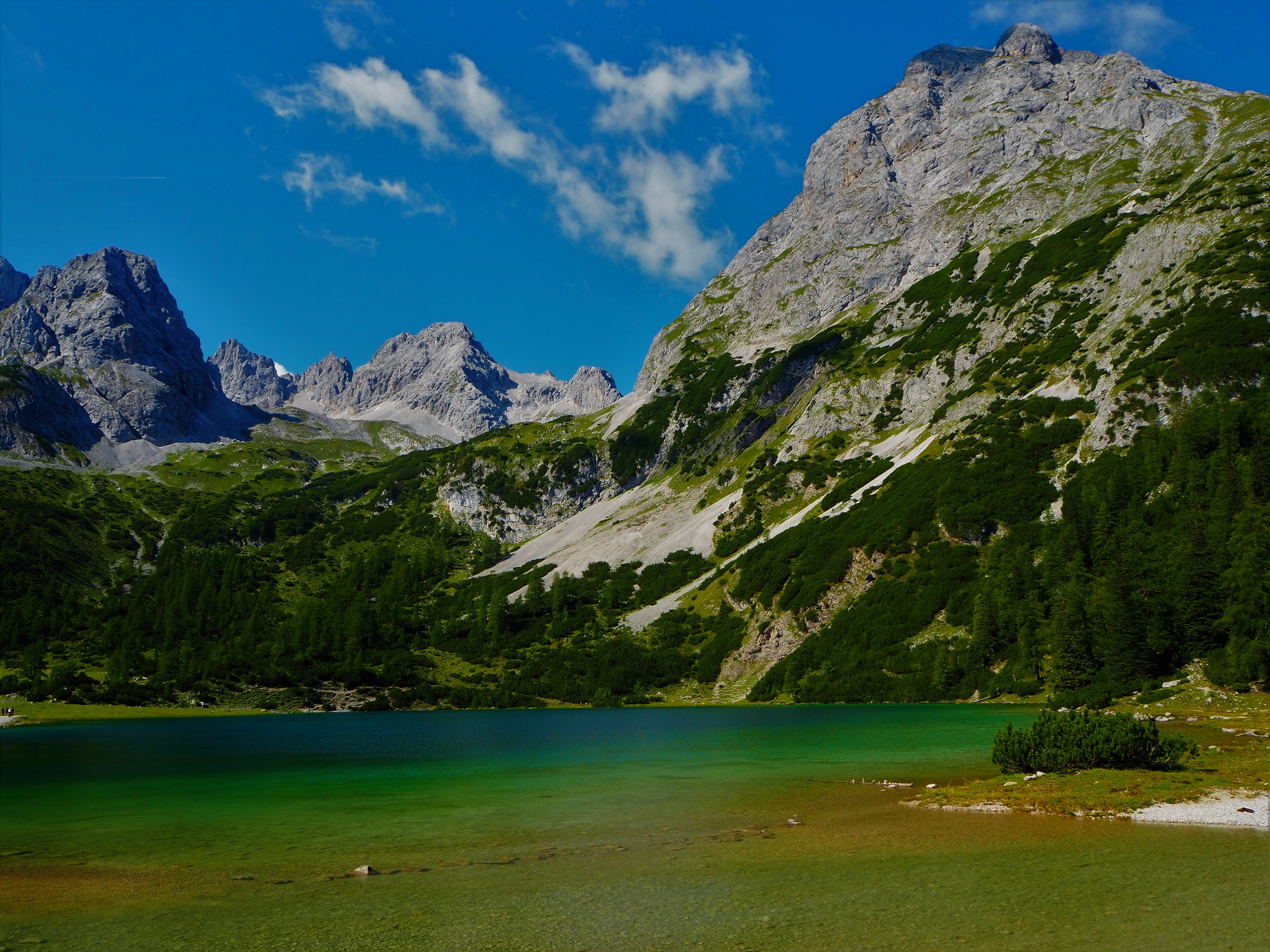 Der letzte Schnee - The last snow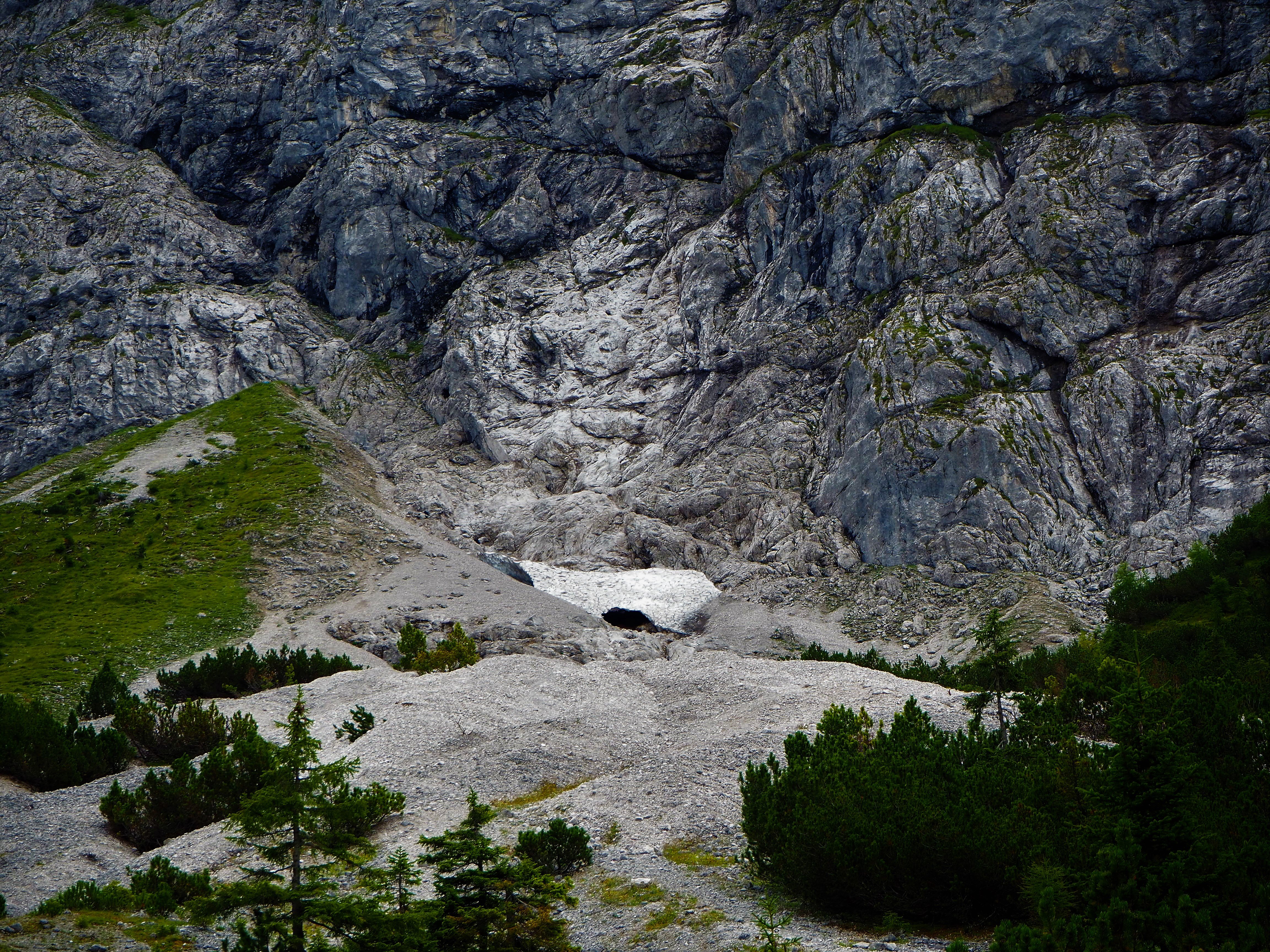 Diesen Ausflug bzw. Wanderung kann ich nur jedem empfehlen, sollte der/die eine oder andere in der Region sein. Der Seebensee ist auch über die Leutasch/Seefeld zu erreichen, diese Strecke ist mit 4,5 Stunden angeschrieben.
I can only recommend this excursion or hike to everyone, should one or the other be in the region. Lake Seebensee can also be reached via Leutasch/Seefeld, this route is marked with 4.5 hours.
Ich wünsche Euch allen noch einen schönen Samstagabend
Euer @tomhall
I wish you all a nice Saturday night
Your @tomhall