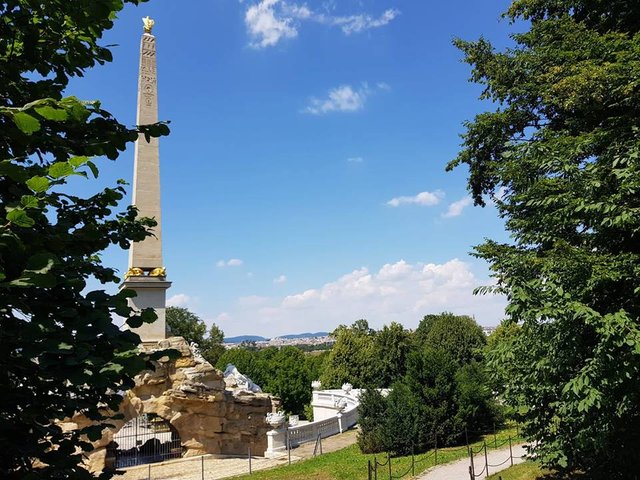 Am Sonntag des WM-Finales in Moskau, Russland waren meine Freundin Catharina und ich im Schönbrunner Bad im Schlosspark, um die Sonne und das Schwimmbad zu genießen.
---
The Sunday of the #worldcup final in Moscow, Russia between France and Croatia, Catharina my girlfriend and me went to the Schönbrunner bath to enjoy the sun and the pool in the morning.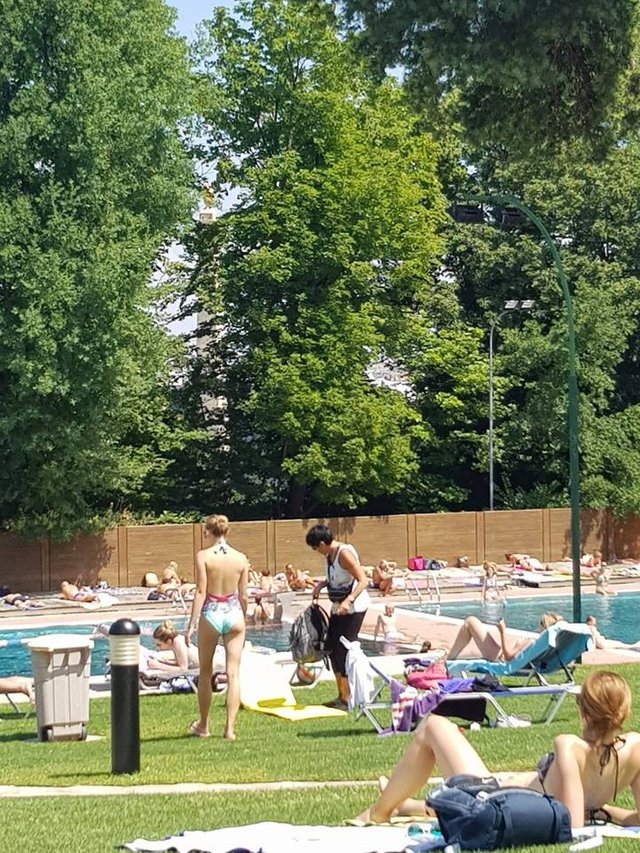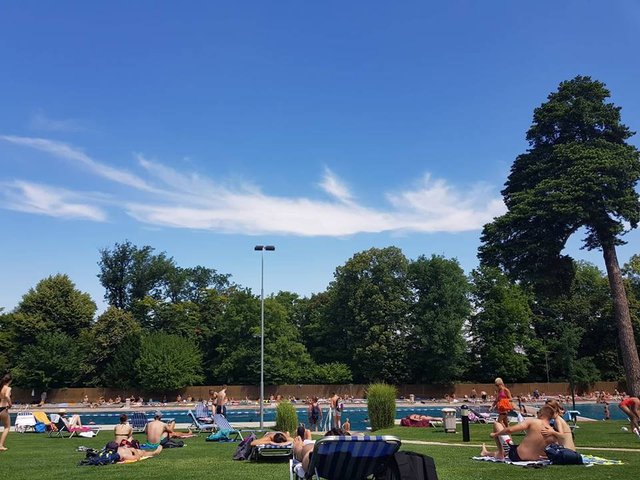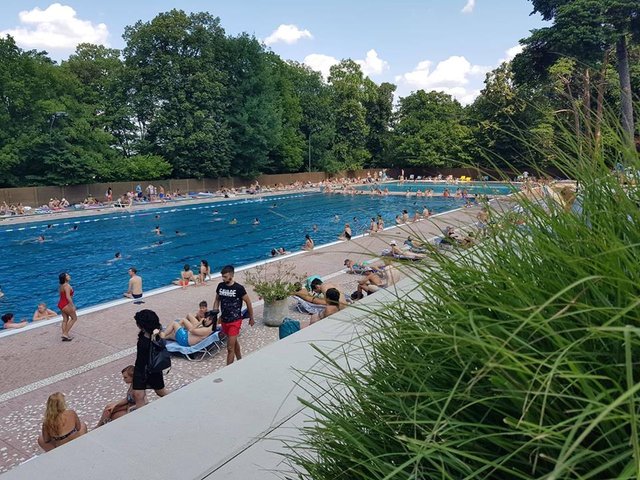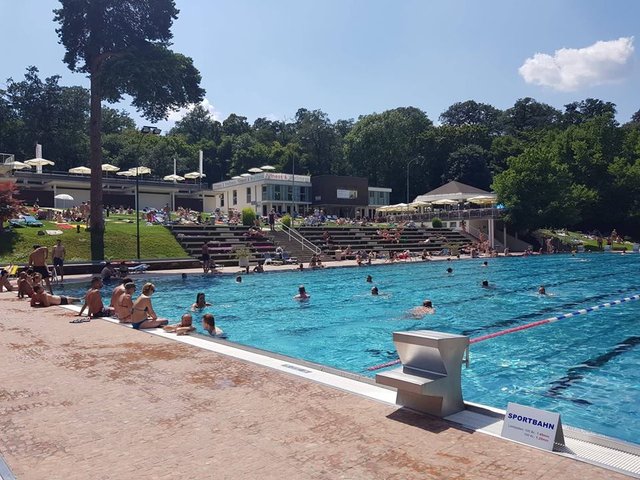 Wir schwammen und sonnten uns für mehr als vier Stunden. Im Nachhinein keine besonders gute Idee ohne sich gescheit einzucremen. Die Sonne ist in Wien doch sehr stark. Wir haben uns verbrannt ...
---
We were swimming and under the full sun for around 4 hours. Looking back now, it was not a good idea without putting enough sun cream on the skin. We got burned ...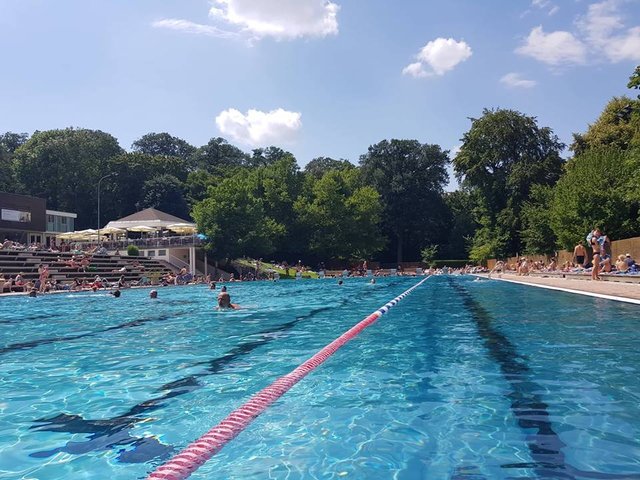 Das Bad ist wunderschön und nicht so vielen in Wien bekannt. Es ist zwar ein bisschen teurer als andere Freibäder der Stadt, aber dafür groß genug, um ein paar lange Bahnen zu schwimmen.
---
The location is wonderful and not so many people know it is there. It is a little bit more expensive than other swimming pools in Vienna but big and long enough to swim some lines.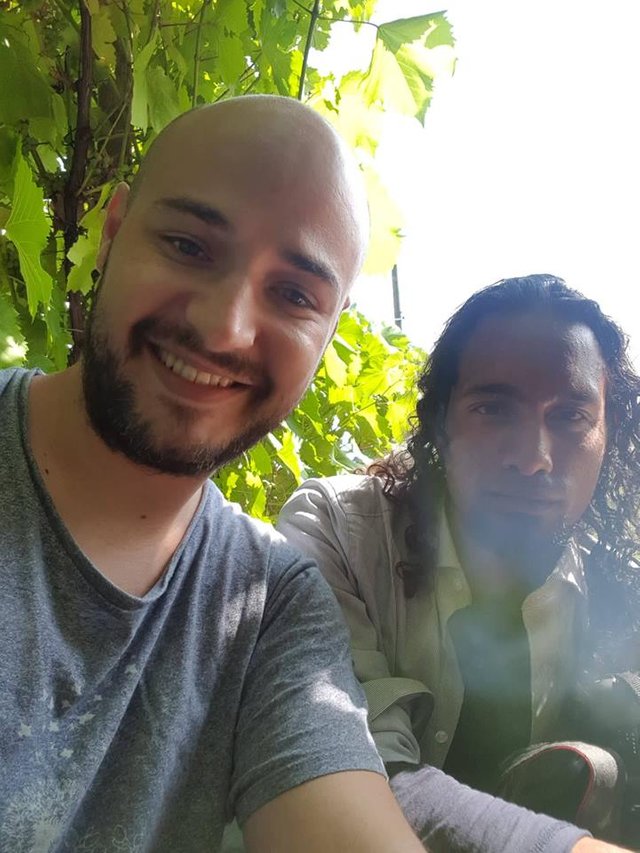 Nach dem Sonnenbad fuhr ich mit @jnmarteau zum #steemit-austria Stammtisch im Weinbau Herrmann Heuriger. Ein nettes süßes Plätzchen am Rand der Stadt. Wir trafen @carolineschell, @thermoplastic, @mundharmonika, @gexi, @siriusgaia und @komischername.
---
After the sun bath I drove to the wine garden of the #steemit-austria meetup with @jnmarteau. A nice and sweet place near the border of the city. There we met @carolineschell, @thermoplastic, @mundharmonika, @gexi, @siriusgaia and @komischername.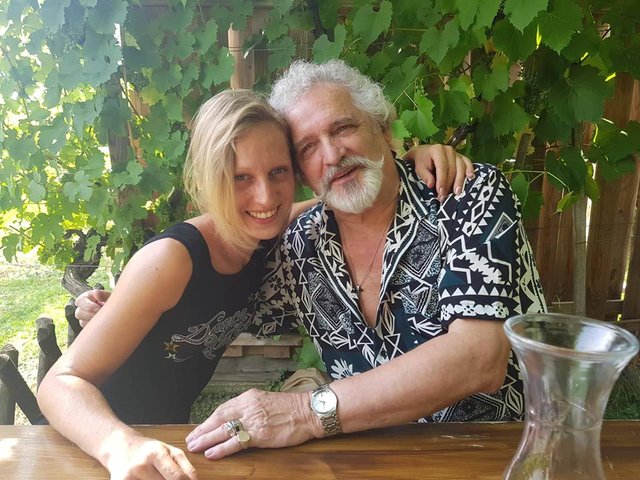 @carolineschell & @thermoplastic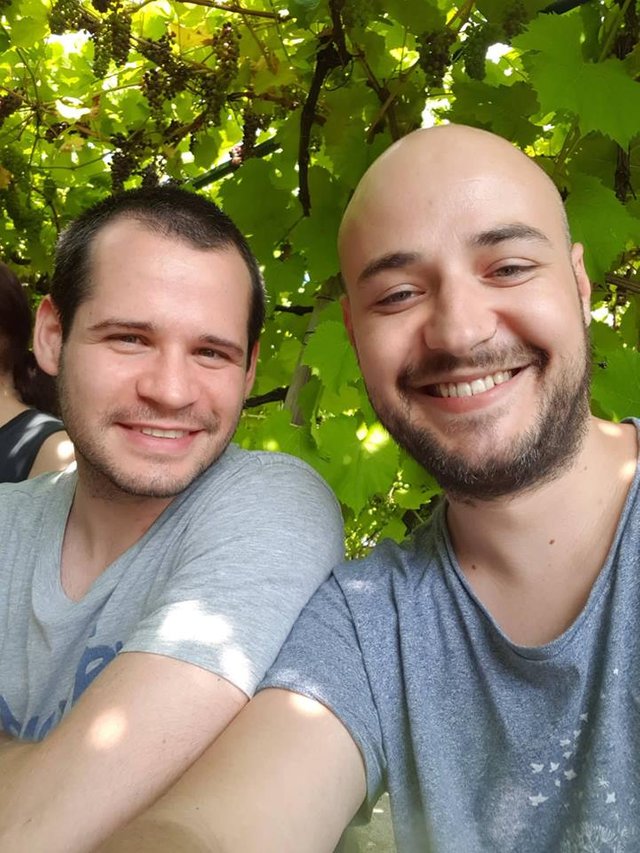 Ungefähr anderthalb Stunden waren wir dort und sprachen über #steemit, die Entwicklung der Community und das Witness Forum. In den nächsten Monaten könnte es möglich sein, dass man auch nach 7 Tagen noch die Posts editieren kann. Wir werden sehen, wann die Blockchain diesbezüglich upgedated wird.
@jnmarteau berichtete uns auch von unserem Abenteuer mit @mammasitta und #ono. Schaut euch seine Artikel an, um mehr dazu zu erfahren.
Eine halbe Stunde vor Spielbeginn fuhren wir wieder gemeinsam mit @carolineschell, @gexi und @thermoplastic zurück zum Hug Inn Vienna, um das Finale anzusehen.
---
Around one and a half hours we stayed there and talked about #steemit, the development of the #community and the witness forum. In the next months it could be possible to edit posts even after 7 days. We will see when the platform will be updated concerning this new function.
@jnmarteau also reported us about our journey with @mammasitta and #ono. Check out his publications to get the full picture.
Half an hour before the match we drove back to the Hug Inn Vienna with @gexi, @carolineschell and @thermoplastic to see the #worldcup final.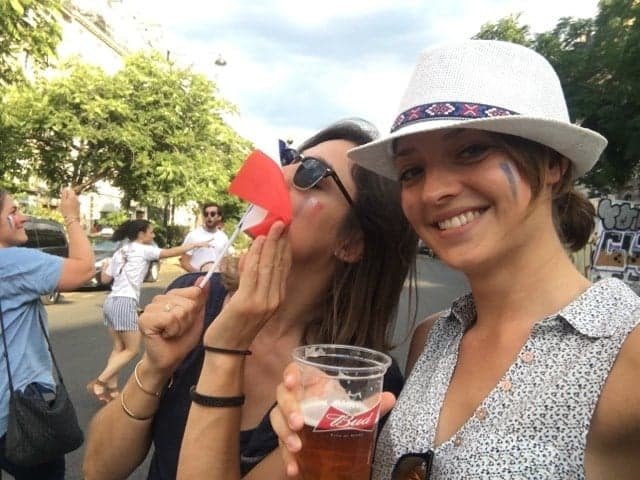 @lizanomadsoul in Paris
Das Spiel war, mit 6 Toren und einem Strafstoß, sehr ereignisreich. Frankreich war die bessere Mannschaft. Sie profitierten aber auch von dem neueingeführten Videobeweis und bekamen von den Schiedsrichtern einen Elfmeter zugesprochen. Kroatien hat sich gewehrt, aber ein Eigentor und ein Handelfmeter waren einfach zu viel zum aufholen gegen die defensivstarken Franzosen. Sobald sie einen Fehlpass machten wurden sie eiskalt und blitzschnell durch Pogba, Griezmann und Mbappe, der zum besten Jugendspieler ausgezeichnet worden ist, ausgekontert. Auch die Verlängerungen der letzten KO-Spiele waren sehr kräfteraubend für die Kroaten.
---
The game was really good, with six goals and one penalty. France was the better team and had also the new video review on their side getting a penalty by the referee. Croatia was strong, too but the own goal and the penalty were two much goals to compensate the result against the defensive play of France. When they made an error the french team used the chance and scored fast with Pogba, Griezmann and Mbappe, who became best young player of the tournament. Also the extra times of the last games of the tournament were really intensive for the Croatians who had not enough power in the end.