Description
---
One of the fastest-growing businesses today is food retailing. This applies to most of all in the sale of sandwiches and snacks. Good profits are made in retailing these, but they can be multiplied by supplying sandwiches on a wholesale basis. The activity is ideal for those with a little culinary ability but it also owes a great deal to imaginative marketing. I will explain more if you connect with me on STACH discord server https://discord.gg/Sn2FxJS. 
Pricing
---
Conservative estimates put sandwich and snack gross profit margin at 40% while optimistic estimates approach 120%. So, despite the humble beginnings, there is certainly potential to develop a substantial business.
Price: Starting at 10 STEEM
Delivery: 1 day(s) 2 hour(s)
---
Requirements
---
This business can be run part-time, possibly full-time. With very high return. 
1. A short period of skill acquisition.
2. Some cash to buy initial ingredients.
3. Part-time staff may be necessary except you are starting very small. 
PROS AND CONS
PROS: 
1. Profit margin can be high
2. Easy to run
CONS:
1. May require a license (depending on country or region).
2. Will take time to become established.
HOW TO OPERATE:
Set up a sandwich production unit. This could be at home or in a small, rented 'bakery' type premises. Obtain equipment from catering suppliers. 
Do some market research and devise interesting and attractive sandwich recipes. Use the usual ingredients - cheeses, salads, meats etc - but make your sandwich original in packaging and presentation. (NOTE THAT!).
Cost your ingredients and labour for each sandwich so you can know the exact cost and use this information to set your price. 
Get distributors. Any shops (food or not), petrol stations, cafés, work canteens can possibly buy sandwich "on contract" which is cheaper than making their own. Although some already sell sandwiches from other suppliers. They may change for a better commission and packages. 
There are lots of opportunity for expansion by finding new sales outlets and introducing new lines. Items like pies, crisps, sift drinks, cakes, and chocolate bars are all ideal and can be obtained from food wholesalers. 
Alternatively, or additionally, set up a sandwich shop in a small rented premises and retail directly to the public. 
If you are looking for business ideas, check my previous gigs. You may find them very useful. 
Image Source: http://www.pixabay.com
To your success!
I am @desmonddesk FOLLOW ME!
  <div class="hide-on-steemgigs">

Portfolio
---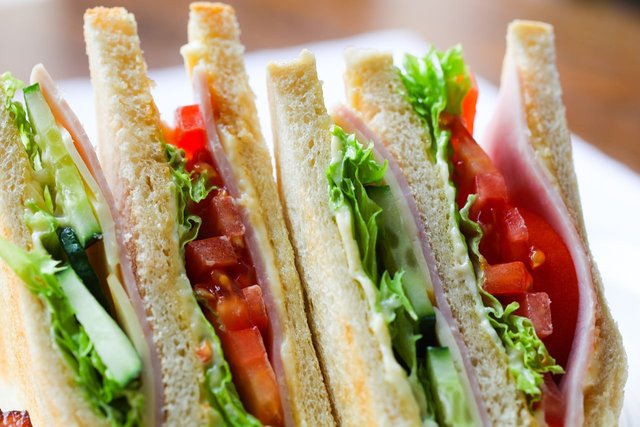 this post was made on STEEMGIGS Where everyone has something to offer