I am a rock hound. I love rocks, minerals, and gems of all sort. I've been this way as long as I can remember and when I see one of my kids unload their pocket at the end of the day and it's full of rocks, well, I get a tear in me eye.
In the interest of diversity I'm going to try to post on varied topics and today it's rocks. Well, to be specific it's a mineral, and that mineral is pyrite.
The mineral pyrite, or iron pyrite, also known as fool's gold, is an iron sulfide with the chemical formula FeS2 (iron(II) disulfide). And in case you are keeping track, pyrite is considered the most common of the sulfide minerals.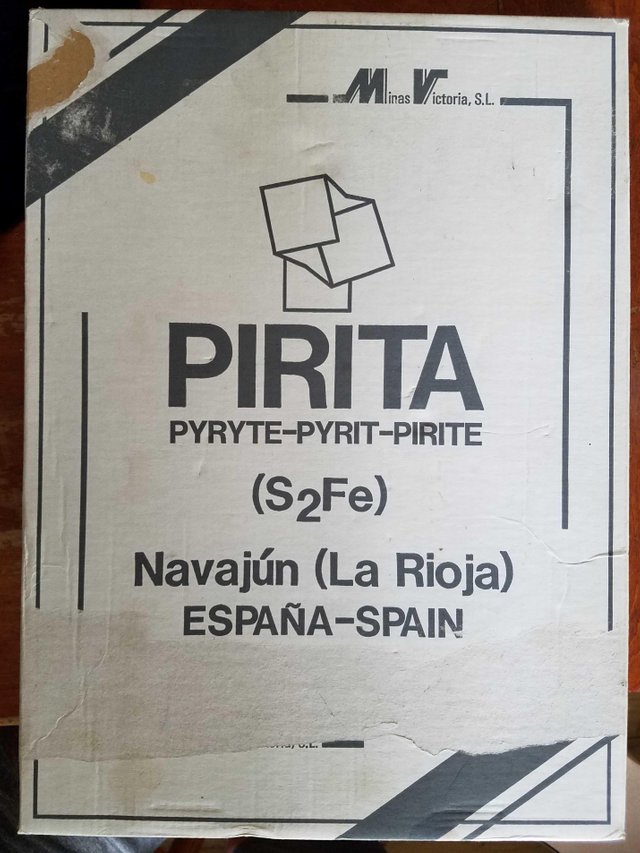 If you are into precious metals to any degree I would imagine you know about this mineral known as fools gold. Pyrite is called "Fool's Gold" because it resembles gold to the untrained eye. While pyrite has a brass-yellow color and metallic luster similar to gold, pyrite is brittle and will break rather than bend as gold does. Gold leaves a yellow streak, while pyrite's streak is brownish black.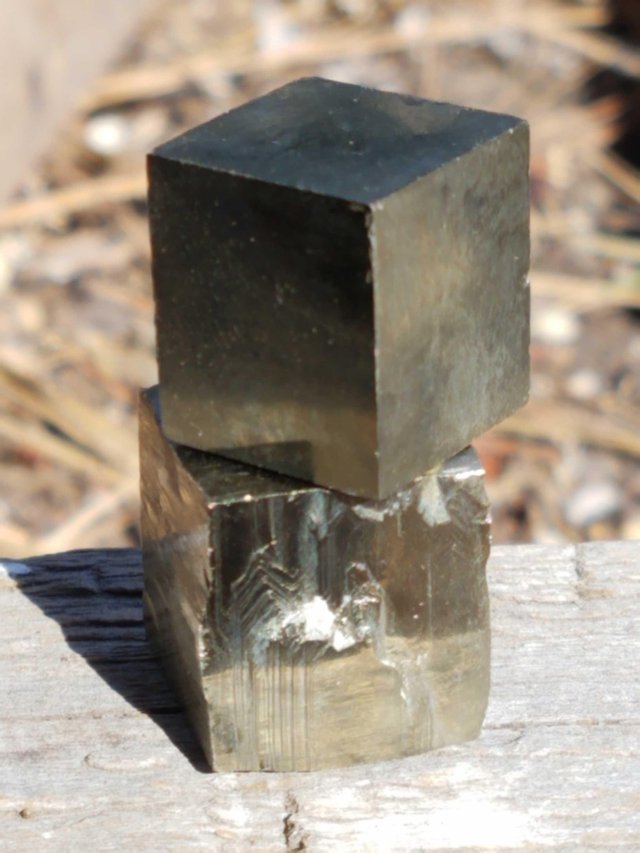 Though they are more rare, the pyrite cubes are 100% natural, so next time someone tries to tells you that squares, cubes or 90° angles don't occur in nature, you know what to tell 'em, PYRITE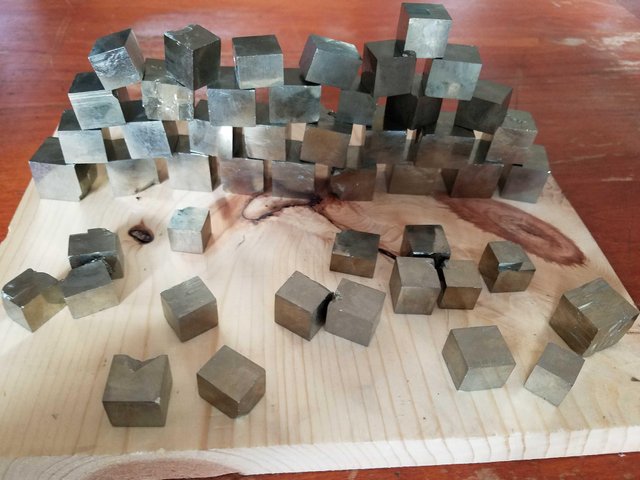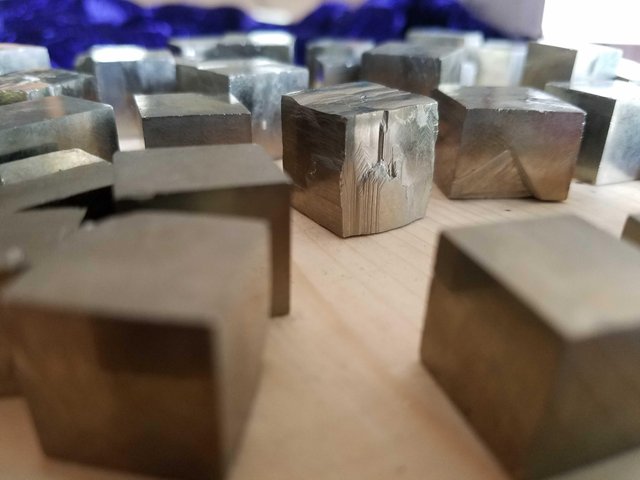 The best cubic crystals of pyrite of the world are extracted from the Minas Victoria in Navajun, Spain Check out this fantastic article all about the mine in Spain.
Here is the museum for the mine.
In the mid 90's I was fortunate enough to attend the biggest gem & mineral show in the world The Tucson Gem & Mineral Show.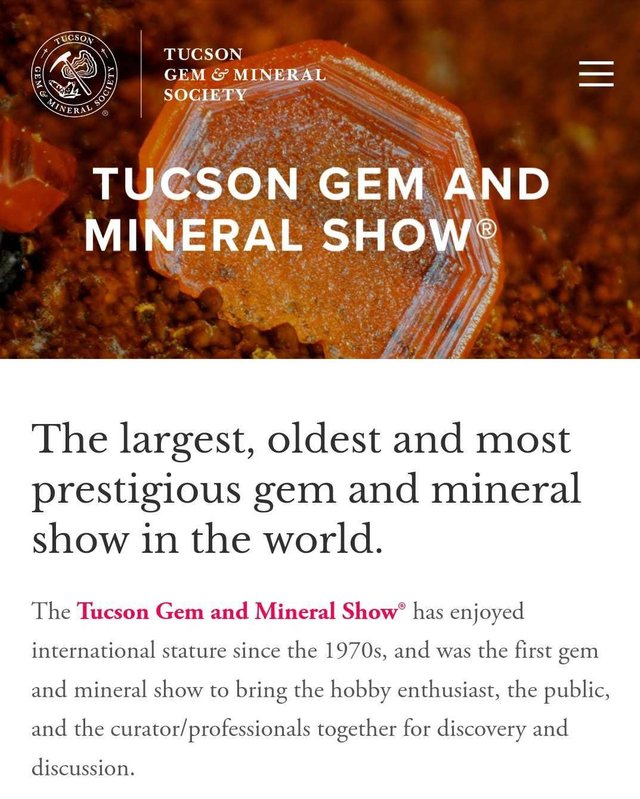 At that show I picked up the box of 48 pyrite crystals from the Victoria Mine in Spain.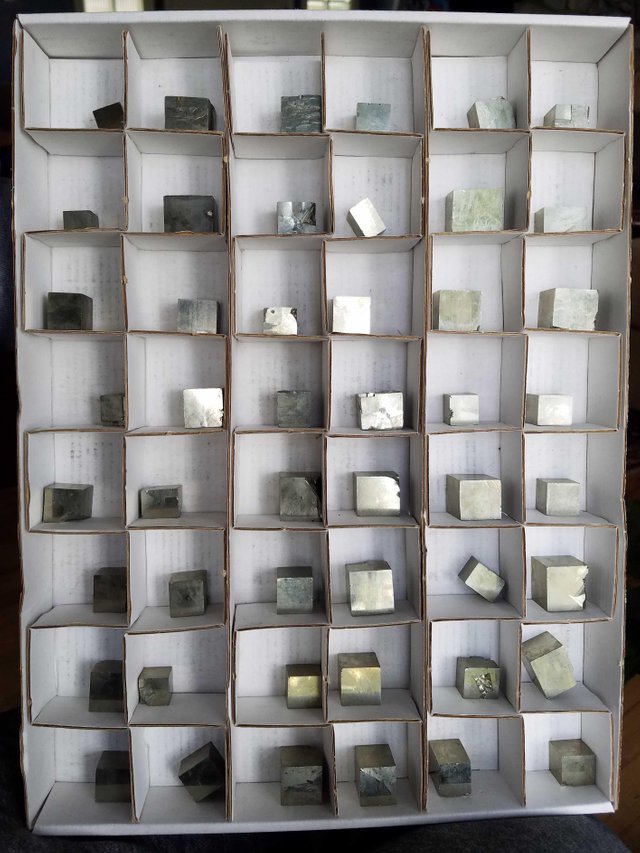 And since that time I have never seen this many pyrite crystals together in one spot. I have tried to find the value of one of these boxes (though I would not sell these) but I can't even find a picture of one.
So let me know if you are a rock hound like me, I'd love to talk rocks wit you.
Have a great weekend!