---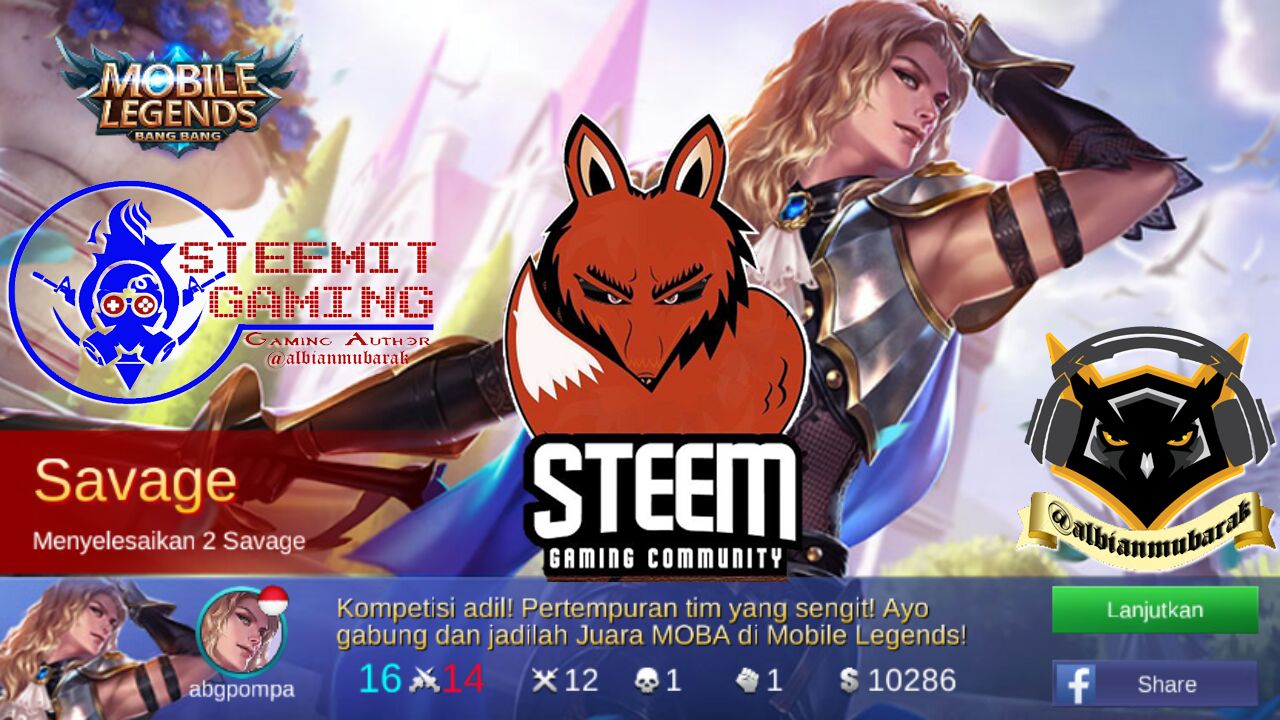 ---
Hello steemian!!! I steemian, I @albianmubarak together again and on this occasion I will introduce the hero from Mobile Gaming Legends. This hero has the name Lancelot, and he was an Assassin. Lancelot was the pairing of Odette, yaps a mage hero recently enliven Mobile Gaming Legends. Lancelot was a Knight wearing armour with no masks and Rapier weapons. Lancelot has the offense and exceptional mobility thanks to the entire skill which have either active or passive. Skills-skills that give additional damage and also make Lancelot immune and cannot be at the target for sometime. This time I will give you tips and tricks so that you guys can get a savage sangat in dreams by the player's mobile gaming legends let us refer to together.

---HISTORY---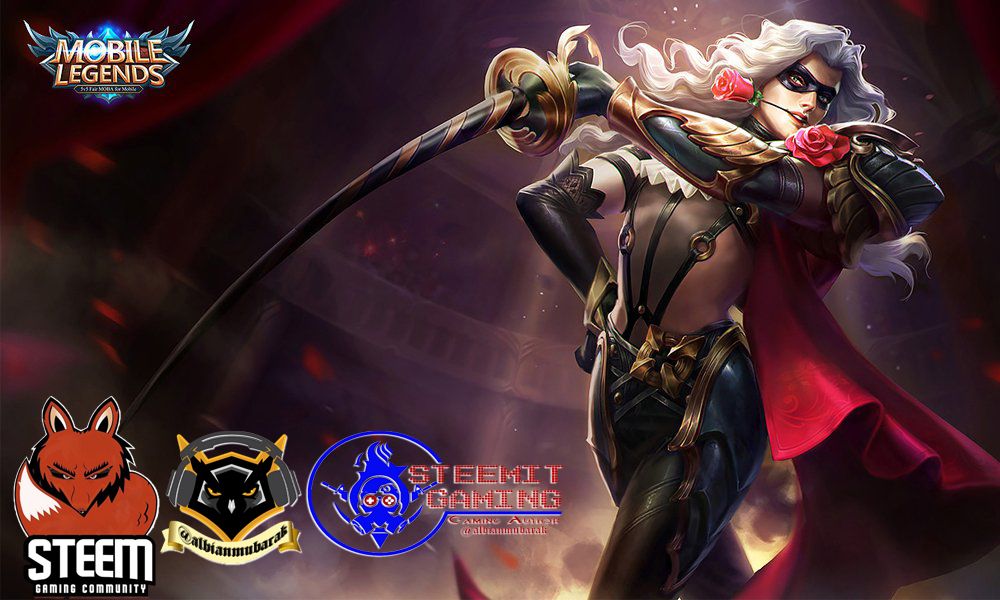 Lancelot Mobile Legends is the Prince who has the good looks. He was part of a noble family, the family of the Baroque. He is the Prince who is very talented with weapons anggarnya!. Because of his talent and ketampanannya it getting constant compliments so he became Prince of the proud and arrogant. And here is where the lowest point in his life began. Even though he has a handsome face, great play fencing, and comes from a prominent family, but the closest friends is booze, and the hangover has become his lifestyle everyday!
While he was in a drunk condition occurs a sudden attack of the magnitude of the magical. Lancelot with his arrogance arrogant and avenge the attack alone in a condition that is arguably not a good fight!. But he remains a Knight best when fighting with anggarnya. The fight for the sake of the fight with such conditions she was able to win it, just really good at a drunken Prince one!. Until one when he was with the tribal forces chased arogannya up to the mountain. The army of the tribe call reinforcements and Lancelot alone beleaguered. He suffered a defeat with the wounds of a very serious!
When he suffered the injury, came on a rim of the Lake and met the daughter of Windsor to then get the treatment in the castle of Swan Lake. It is here that the moment he became aware of her weaknesses, she continues to restructure itself also continued to practice the ability anggarnya. When he realized the family Reginal has magical powers are great!. During her recovery, Lancelot practicing fencing capabilities by combining the power of magical Reginal Family. Anggarnya ability increases many times, so he has the extraordinary ability than ever before!
In a time of healing, he was cared for by the Princess Odette. During this period both fell in love with each other, and become lovers. When in healing, he began to realize his first made a big mistake in life! He was aware of the vanity and kearoganannya which dropped Lancelot into a trap of his rival's war. He now has the hearts of Knight ready to win each of his fights! Are you ready?

---SKILL AND HOW TO USE LANCELOT---
Lancelot is the hero Assassin who has a skill-skill such as Soul Cutter, Puncture, Thorned Rose and Phantom Execution.
SKILL PASSIVE: SOUL CUTTER

When Lancelot succeeded to perform Code of Chivarly, basic attack next will show weak points of your opponent that has been on target. And Lancelot will give extra 20% damage to the target point of the weakness has been in the know. This effect has a 10 second cooldown.

Lancelot will strike the target direction forward and give 100 pts from physical damage. The target will be hit by the Sword marks, if the target is hit does not have a Sword, then Mark this skill cooldown will be on refresh.

Lancelot Sword Expert Techniques will show in the area, the enemy will be exposed to a maximum of 3 x 250 pts attack from physical damage, enemies who attack 3 x in a row will be exposed to the effects of slow 70%.
SKILL 3: PHANTOM EXECUTION

After a momentary charge, Lancelot will issue the Executioner Strike towards the future, he'll be invisible during the process of this skill. This skill gives 400 pts from physical damage to the enemy.
How to use the hero Lancelot is spam Puncture skill (Skill 1) to attack the enemy. Use the skill of Puncture many times until exhausted, then use the Thorned Rose (2 Skills) in order to make the enemies around you got the effect of slow down. 5 enemies using the Phantom Execution (+ 3).
So if in order to become like this: Skill 1 > Skill 2 > Skill > 3

---THE BEST ITEM BUILD LANCELOT---
In addition to strong skill owned Lancelot, we will also give you tips on using Lancelot with recommend gear items best Lancelot in order that the hero Assassin you have damage that is powerful. Lancelot can be different types of hero, such as Hurricane Damage and Burst DPS, + Jungling.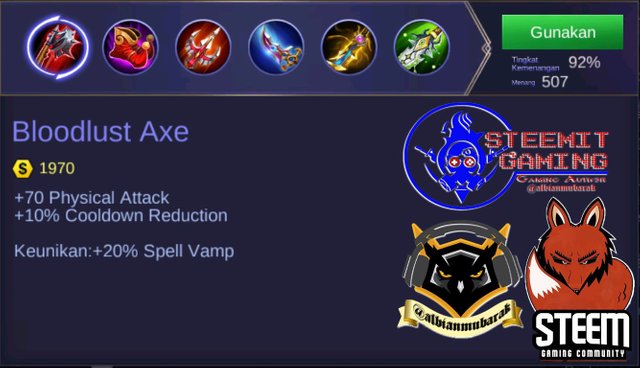 This item will give + 70 + 20 Attack and Phisical Cooldown Reduction. The uniqueness of this item is when you use the skill and causing damage, then it will give you 15% Lifesteal.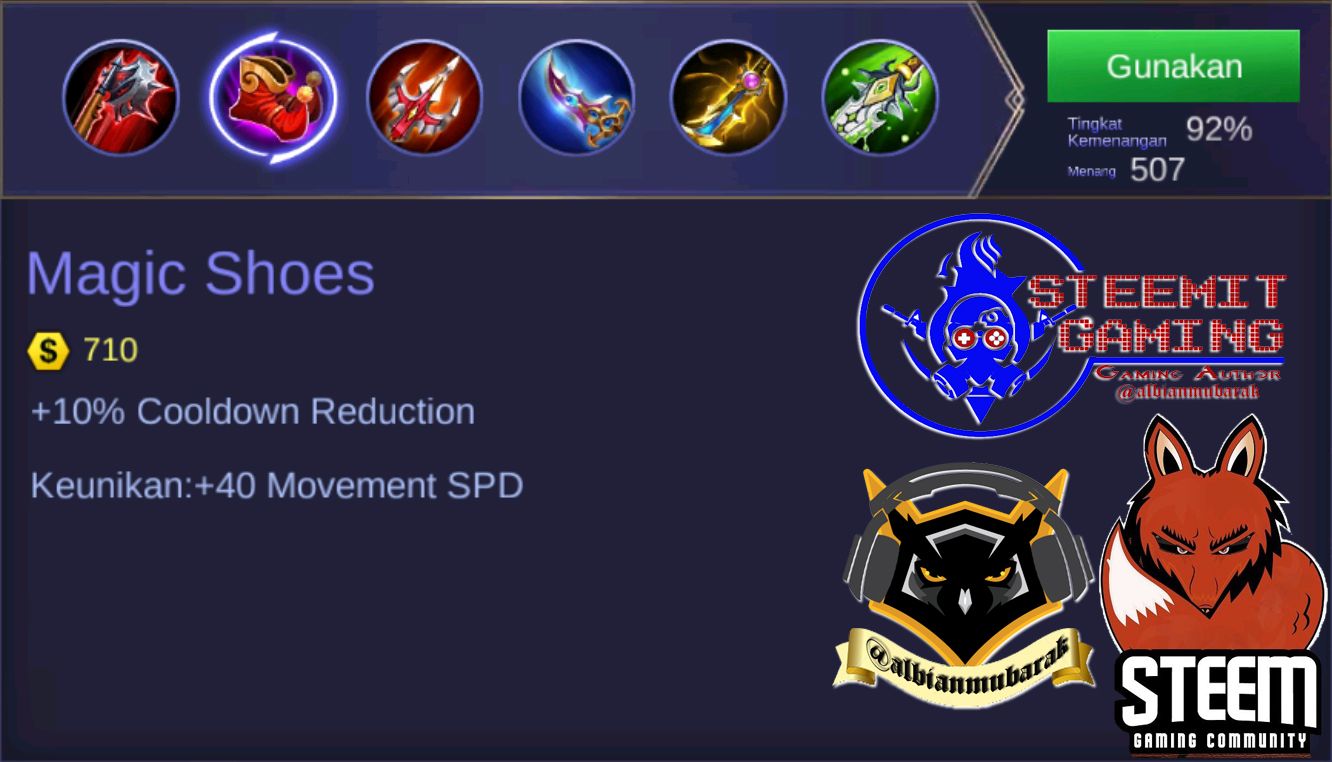 This item adds the reduction time + 10% Movement Speed and + 40.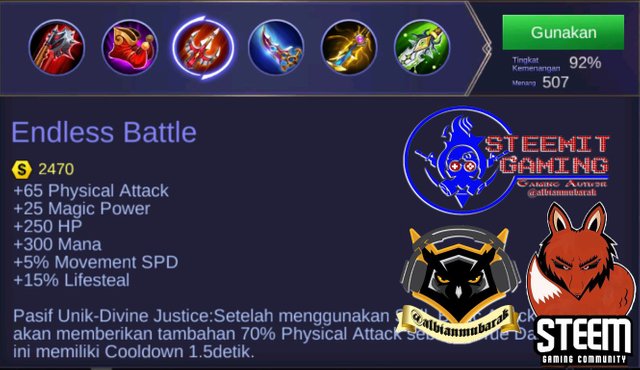 This item will give + 65 physical Attck, + 25 Magic Power, + 250 HP, 300 + Mana, + 5% Movement SPD, + 15% Lifesteal. The uniqueness of this item is in use once the skill, basic attack will further provide additional 70% physical attack as the true damage. This effect has a 1.5 second cooldown.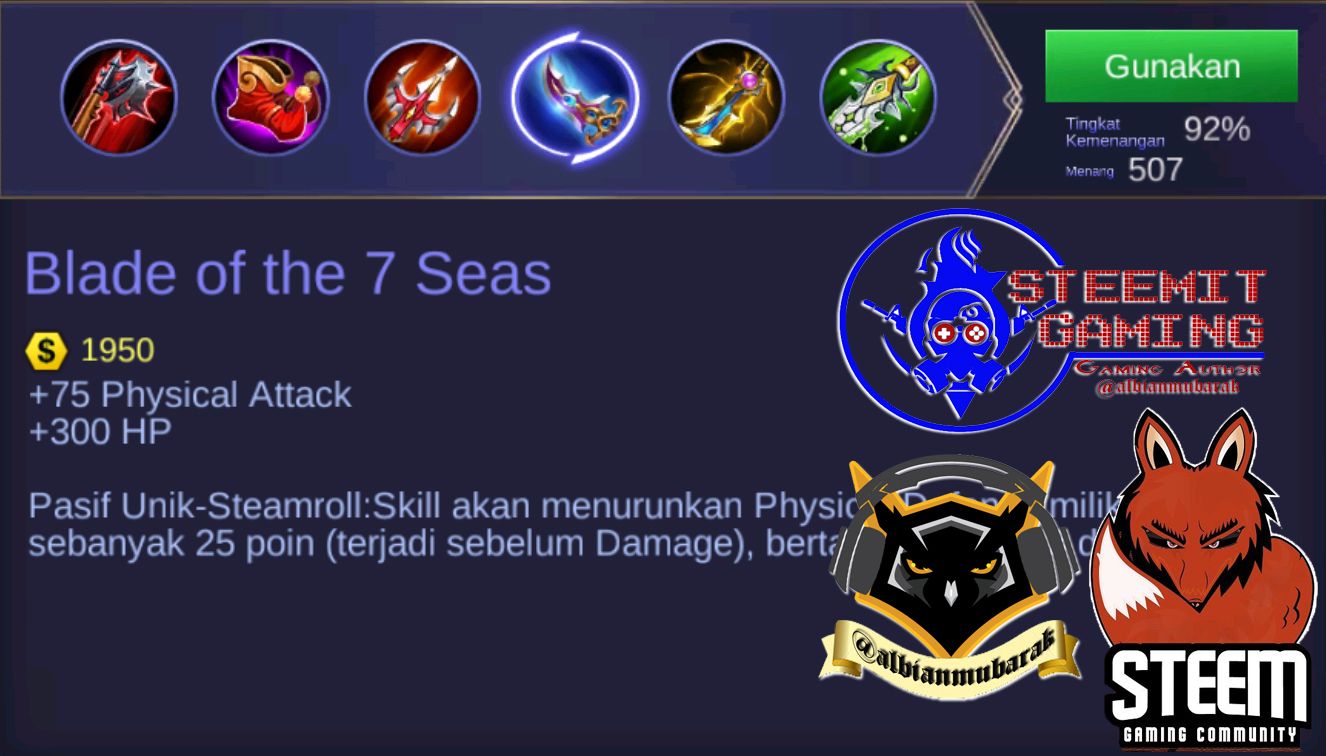 This item adds 165 + Physical Attack, + 300 HP and + 20% Attack Opportunity. The uniqueness of this item is lowered the Physical Damage from the opponent as much as 25 points.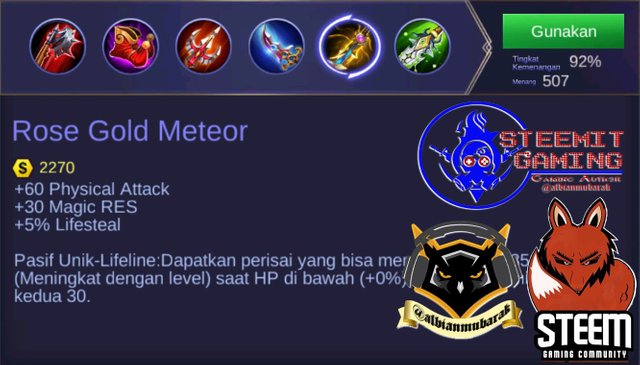 These items add 60 + Physical Attack, Magical RES + 30, and 5% Lifesteal. In addition, the effect of this item is getting a shield that can absorb 510-1350 damage (increases level) while HP under (+ 0%).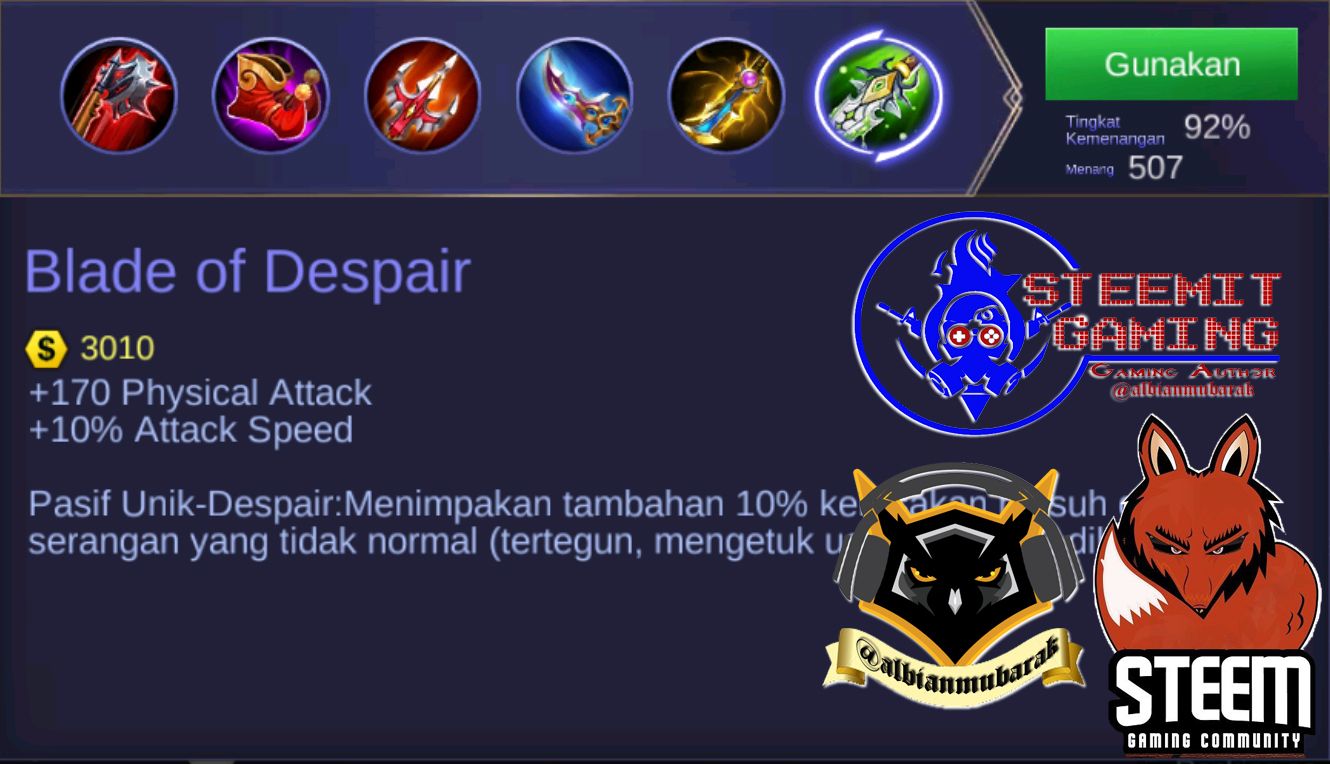 This item will add 130 + Physical Attack, + 25% Attack Speed, and + 10% Critical Strike Chance, as well as add extra 15% Damage.

---A SUITABLE EMBLEM FOR LANCELOT---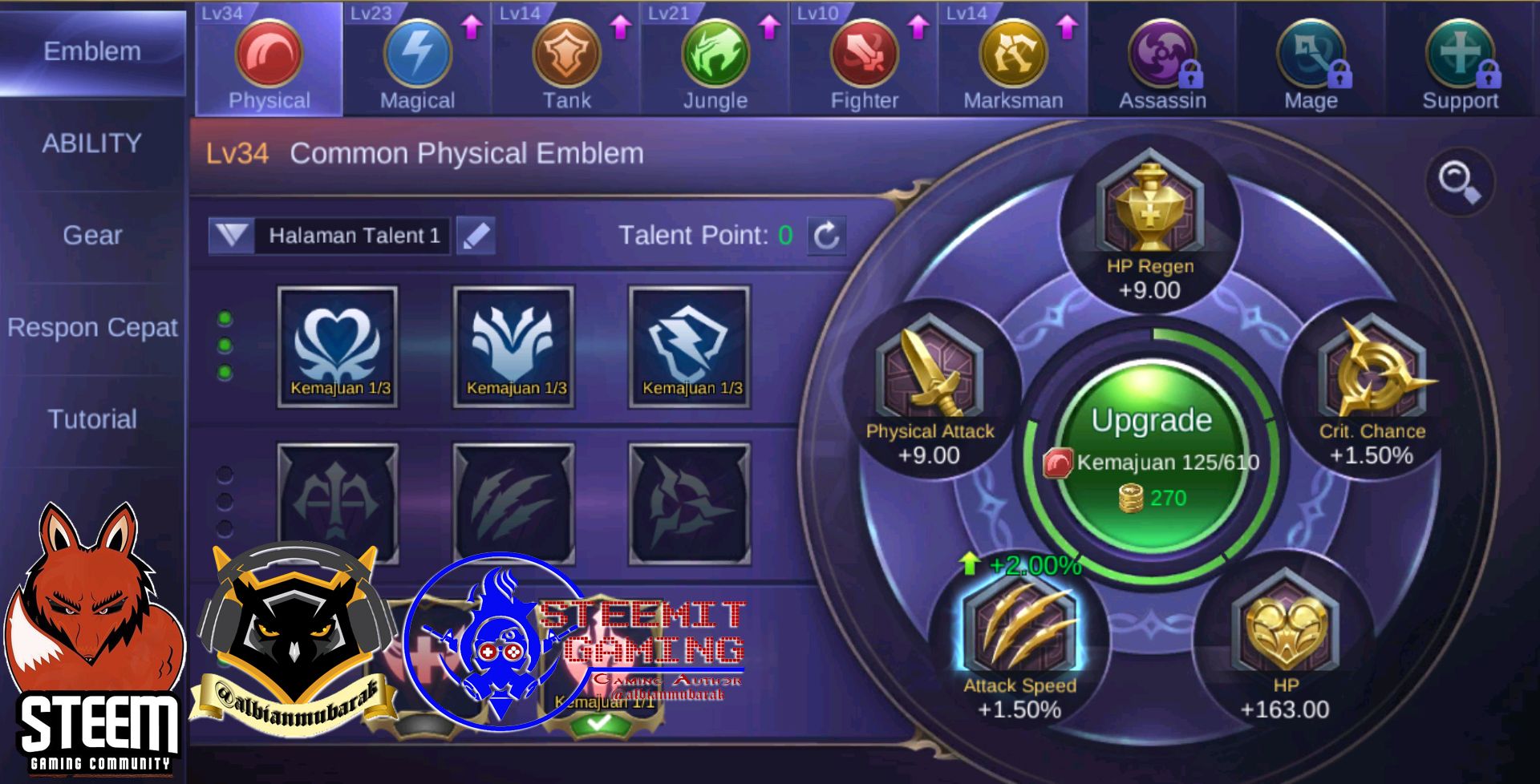 In terms of the use of this emblem, we recommend for you i.e. sets of Common Physical Emblem. Because judging from the type of hero Lancelot i.e. an Assassin, then set this emblem is suitable for the hero.

---A SUITABLE SPELL FOR LANCELOT---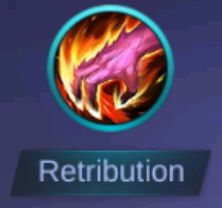 The next recommendation is spell Retribution. This spell could help you to faster farming, so that you can build items more quickly so.

---TIPS ON USING LANCELOT---
All hero indeed obliged to reproduce farming, especially for hero fighter, marksmanor assassin. It is recommended to do farming in the early game, with how to kill all the monsters of the forest. In this way, the level of hero you will be one step ahead compared to the enemy hero. It's just that, you should still be cautious when farming. Do not let the kecolongan turret when you're cool farming.
Take advantage of the Skill 1 Lancelot, namely Puncture
Every hero must have skills that you can take advantage of to farming or killing the enemy. Well, one of them that you should consider is utilizing skill 1 Lancelot i.e. Puncture. This skill makes Lancelot issued an attack ahead of the enemy in many times. By using this skill, you can more quickly to clean up the creep in the lane and attacking the enemy.
Note the position of the right Time and at the time of War
This should be noted by all hero including Lancelot. By the time the fitting or the right position at the time of war can be profitable. However, in this case you have to really know when time is fit for war group or individual.

---EXCESS HERO LANCELOT---
Hero Assassin who is agile and fit to fight off enemies type of Marksman/Mage who plays hit & run.
1st skill which is very useful for the war and will directly target Hero-Hero with the weakest that would deff dibelakan existing Tank/Fighter.
Pretty easy to use/master.
Having Burst Damage is enormous, especially his 2nd skill can spam multiple times with a radius of the area.

---SKIN COLLECTION LANCELOT---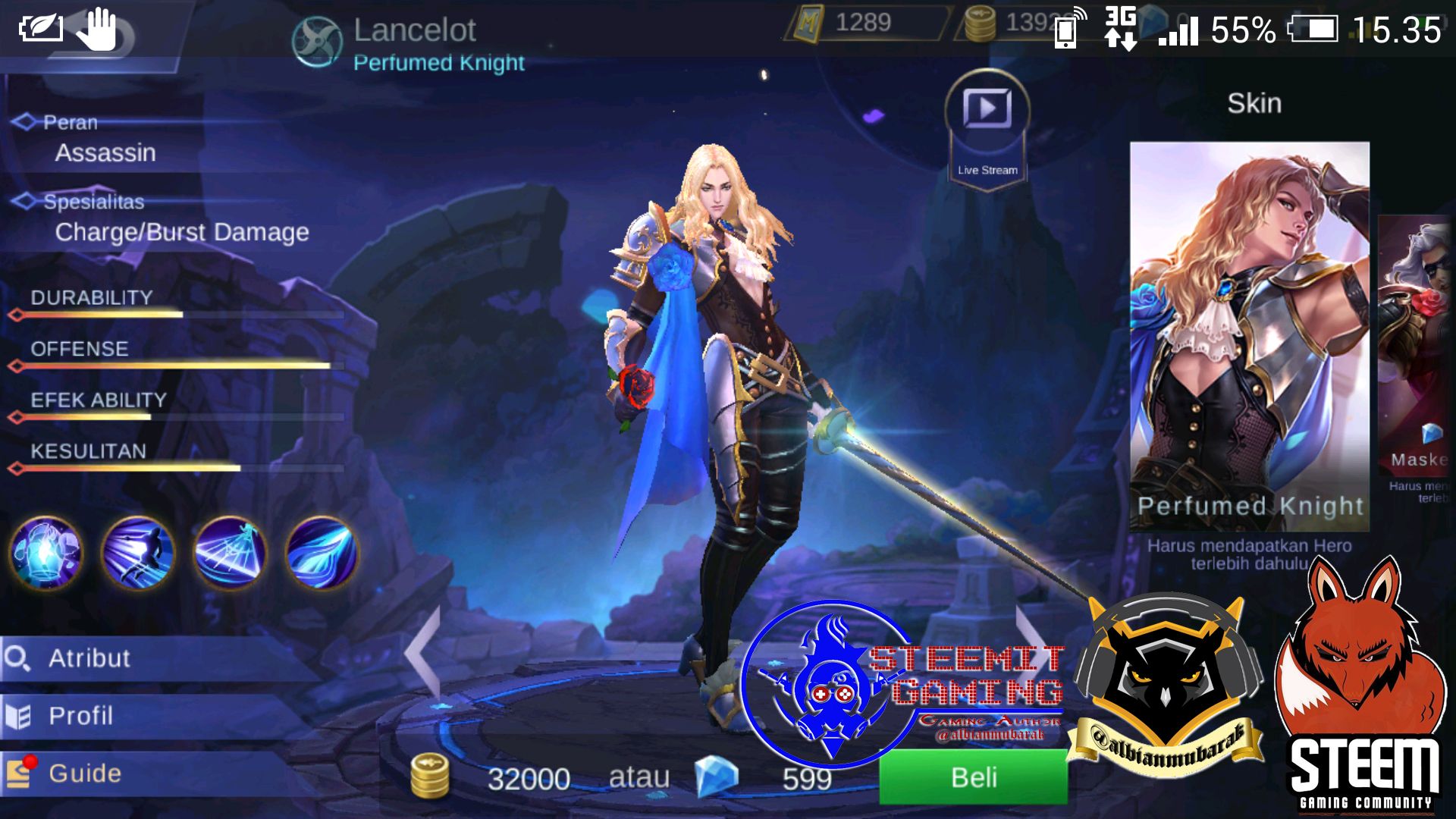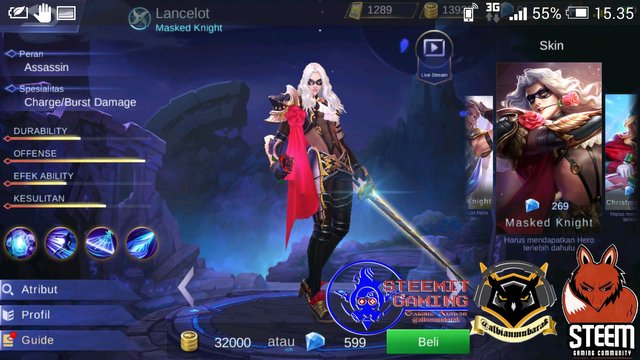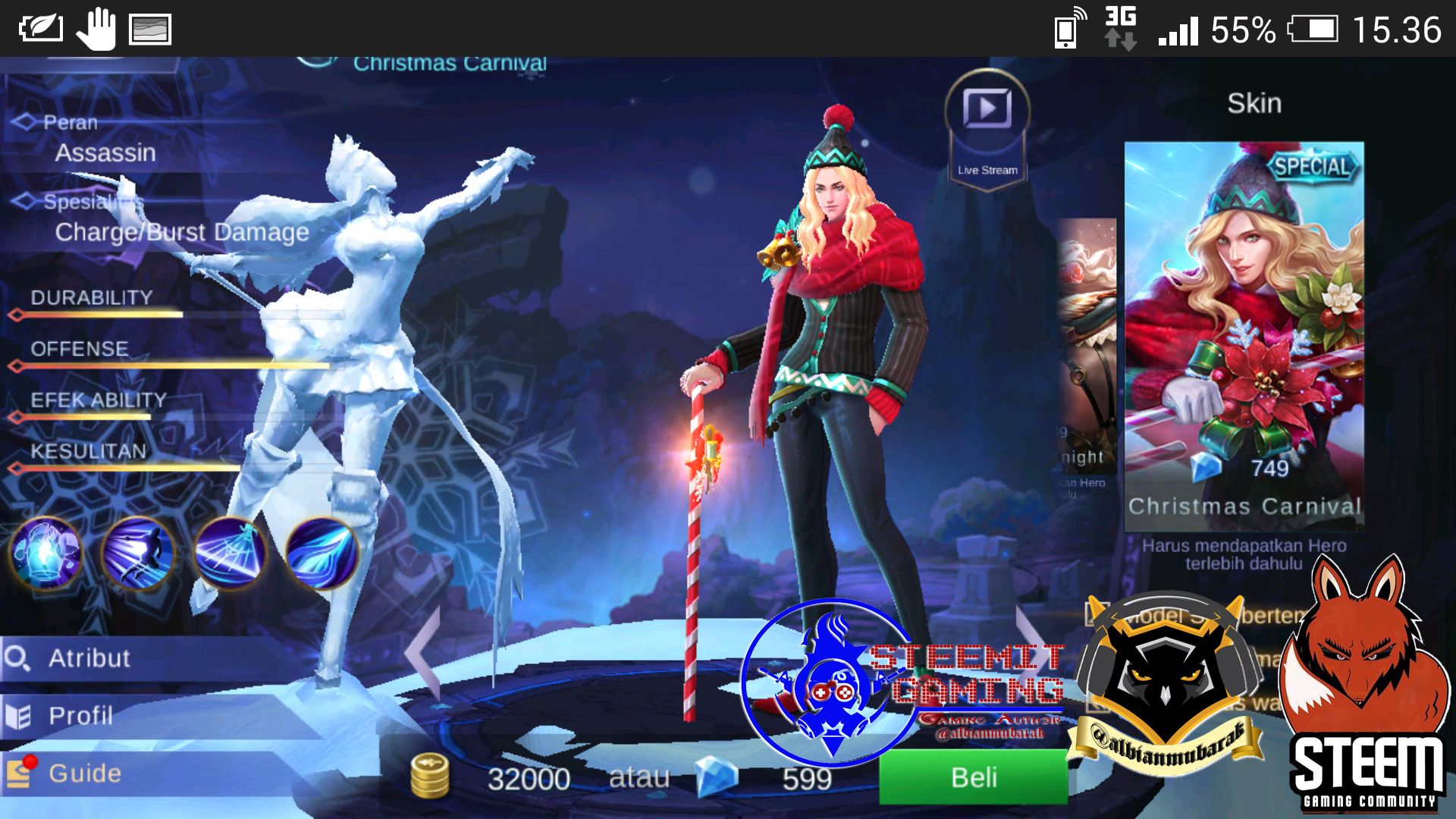 Such is today's tip and trick may be useful for lovers of MOBA gamer that is one of the legends again very mobile in gemari by all gamers. As for the info above is just to share knowledge and information may be useful for myself and all walks of life who read him I thank you.

Thank You I Speak to the Steemit Community of Indonesia Specifically to Curator @aiqabrago and @levycore, and Curator Gaming@jodipamungkas who has supported me to be able to channel my hobby to my friends Steemian in Indonesia.

 

---
Follow@albianmubarak 

ORIGINAL WRITING BY ME @albianmubarak

---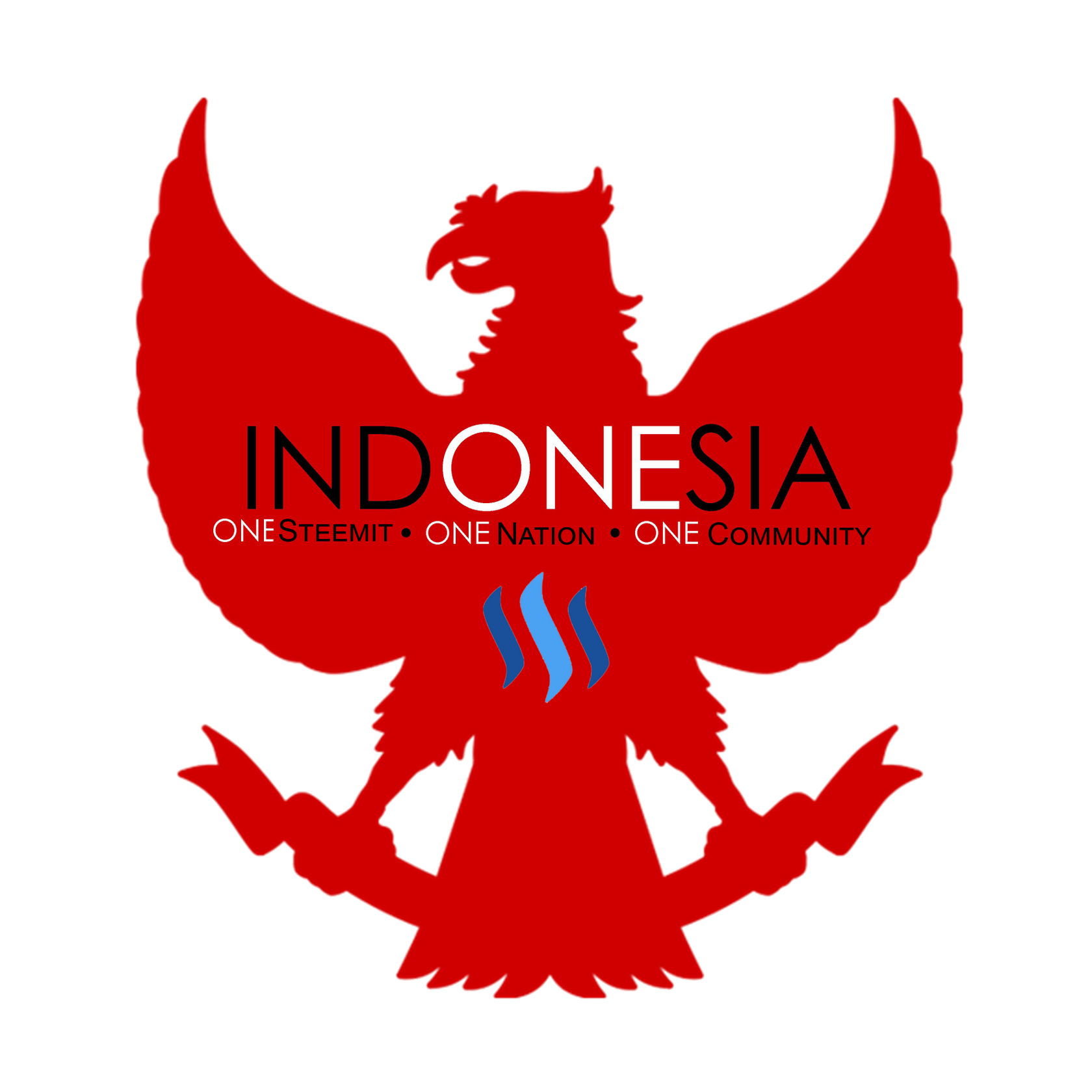 KEEP STEEM ON ME @albianmubarak  
---
SALAM KOMUNITAS STEEMIT INDONESIA
---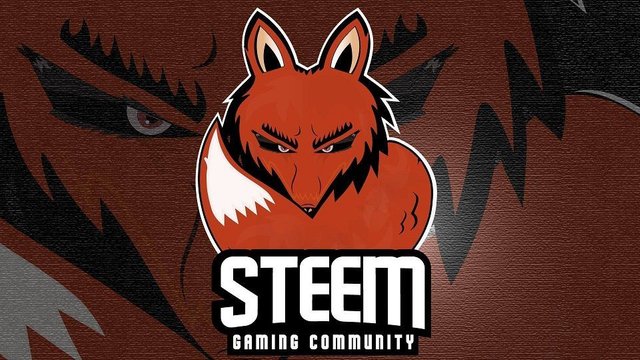 ---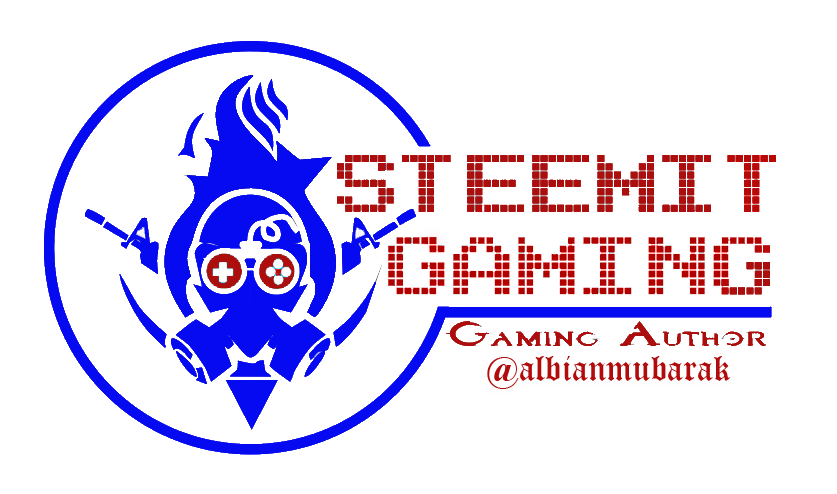 ---