It is not allowed to consume durian together with other foods | Tidak boleh konsumsi durian bersaman dengan makanan lain
which one of you likes to eat durian fruit? Yes of course, Durian is one of the fruits that has a lot of fanatical fans. Moreover, this fruit is easy to find in Indonesia. Its soft texture, fragrant smell and sweet taste make durian lovers addicted to continue eating it. so if you want to eat durian, make sure to keep limiting the portion you consume so you don't overdo it. if possible, you should not eat durian at the same time as other intake. Because it turns out, consumption of durian together with several other foods can exacerbate health problems. which should not be consumed at the same time are:
Mangosteen
coffee
alcoholic drinks
seafood
and sugary foods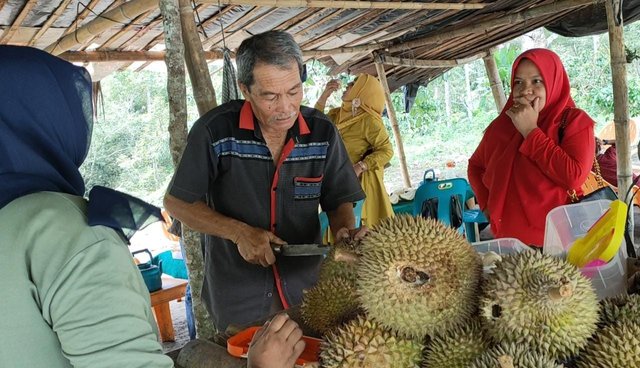 This fruit also contains fat and glucose which is quite high compared to other fruits. so when consumed in excess, it is not impossible that a person can experience effects such as Digestive Problems, Increased Blood Sugar, and Weight Gain. so that you don't get sick and can still be optimal in carrying out daily activities, make sure not to consume durian together with other foods that have been mentioned earlier ... wise for our health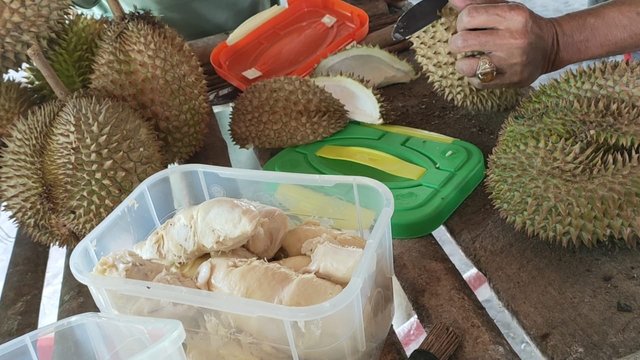 Bahasa
siapa sich diantara kalian yang suka makan buah durian ? yaa tentu, Durian merupakan salah satu buah yang punya banyak fans fanatik. apalagi buah ini mudah di temui di indonesia. Teksturnya yang lembut, baunya yang harum dan rasanya yang manis membuat pecinta durian ketagihan untuk terus memakannya.
nah kalau kamu pengen makan durian, pastikan untuk tetap membatasi porsi yang dikonsumsi agar tidak berlebihan ya.
kalau bisa, sebaiknya tidak makan durian bersamaan dengan asupan lainnya. Karena ternyata, konsumsi durian bersamaan dengan beberapa makanan lain dapat memperburuk gangguan kesehatan.
yang tidak boleh dikonsumsi secara bersamaan adalah :
Manggis
kopi
minuman beralkohol
seafood
dan makanan manis
buah ini juga mengandung lemak dan glukosa yang cukup tinggi dibanding buah-buahan lainnya. jadi Ketika dikonsumsi berlebihan, bukan tidak mungkin seseorang dapat mengalami efek seperti Masalah Pencernaan, Peningkatan Gula Darah, serta Peningkatan Berat Badan.
nah agar tidak kena penyakit dan tetap dapat optimal dalam melakukan aktivitas sehari-hari, pastikan untuk tidak konsumsi durian bersamaan dengan makanan-makanan lain yang telah disebutkan tadi yaaa...
bijak untuk kesahatan kita 🥰