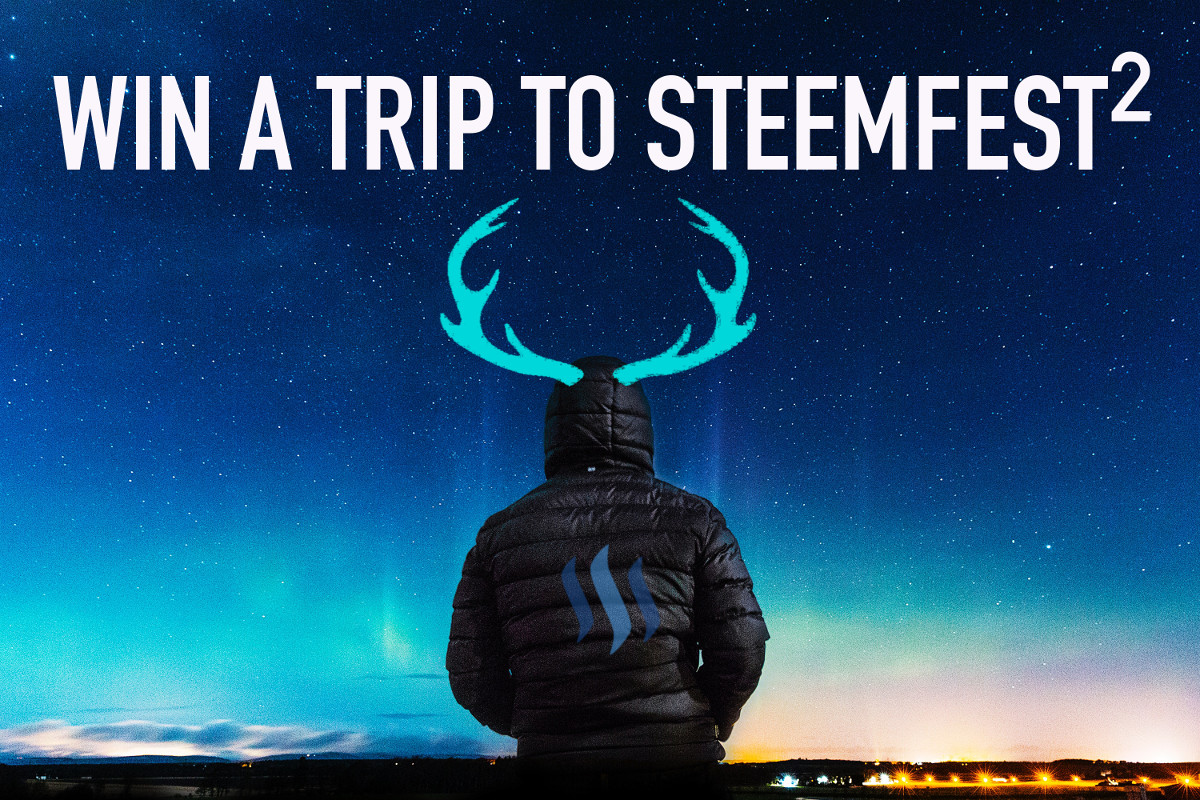 Are you still wanting a chance to win a trip to Steemfest2? If so, here's another chance for you!
This post is the same as the Steemfest2 giveaway I posted about in July. I didn't see many entries so far, so I just simplified the contest to only a video. If you have written your post, that's fine too, just post that along with your video. I wanted to make this adjustment in order to make it as easy for people as possible to enter the contest. Here's my original post in case anyone wants to see it: https://steemit.com/steemfeststella/@stellabelle/enter-stellabelle-s-contest-to-win-a-trip-to-steemfest2-one-woman-and-one-man-will-be-chosen-deadline-july-27
I've been away from Steemit for over a week, and I may have missed your entry into my Steemfest giveaway. If you created a video and post for this contest, please put your link below.
There's a new deadline for this contest: end of August, 2017.
Because there were so few entries in my contest so far, I have decided to change it up a bit. The only requirement is to make a 3 minute or longer video. In it, you can explain your ideas, projects, visions for the future, including how you would make your ideas come to life on Steemit. If you have already written your text, that's fine, include it. I wanted to make this as easy as possible since I couldn't find any entries so far. If you have an idea how to change society, then tell us about it!
So, here's a video I made explaining this:
If you have a friend who you think deserves to win a trip to Steemfest2, please encourage them to make a video and submit their entry. Two winners will be chosen. Only minnows are eligible. And I am removing the one man, one woman requirement, and just going to pick the top 2 people, irrespective of gender.
Here is the information about Steemfest2 which will be in Lisbon, Portugal this year: https://steemit.com/steemfest/@steemfest/steemfest-2-1-2-3-4-5-november-2017-lisbon-portugal
PLEASE INCLUDE IN YOUR TITLE FOR YOUR STEEMIT POST: Stellabelle's Steemfest2 Entry
So, here's a sample Steemit title if I was going to enter this contest:
Stellabelle's Steemfest2 Entry: My Idea To Transform Society From Scarcity To Abundance
PLEASE USE THESE TAGS:
steemfest
steemfestdreams
minnowsupport
steemfeststella
contest
Good luck everyone and make your video today!
Cheers,
Stellabelle
note: @steemfestdreams, @aggroed, @steemfest and @roelandp and others please resteem this to give it visibility.
Specifics about the video: I used 3 minutes as a guide, but you can make it longer if you need to. Sorry about changing some things, but when I discovered that no one had entered my contest, I realized maybe I needed to make it easier....
ALL VIDEO ENTRIES WILL GET A 100% UPVOTE AND RESTEEM FROM ME.