EXCITEMENT OVERLOAD!
Finally, last week we got the great announcement that Steemfest will take place in November of this year. And the only question that's resting is..
..ARE YOU COMING TOO?! BECAUSE I WOULD LOVE TO MEET YOU!
As usual, you will find my arse at the check-in, handing you your badge and whatnot with a steemy smile and build-up excitement for the next days to come.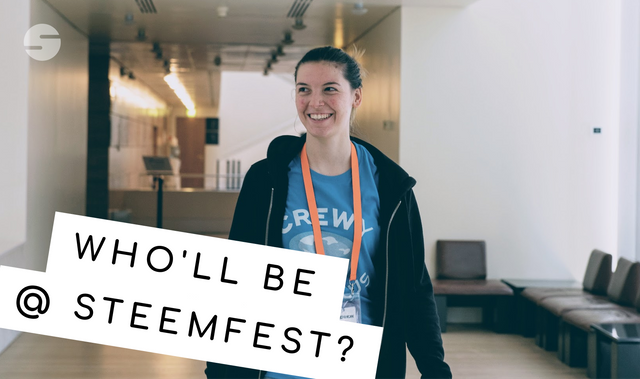 I have never been in Kraków before, and once again is Steemfest the perfect opportunity to widen my horizon and explore the polish streets.
I haven't checked with anyone I know yet, but I am definitely forward to meet y'all (again) @nanzo-scoop @surfermarly @jaybird @dan-atstarlite @themonetaryfew @diabolika @progressivechef @mammasitta @bitrocker2020 @aaronleang @ @heyitshaas @juliank @anomadsoul @pechichemena @paintingangels @meno @gtg @timsaid @meanmommy33 @meister @robrigo @saramiller @everlove and many many more <3


Track your followers with SPECTACLES



My name is Shannon, I am a digital designer and I am currently on my world trip which I am exclusively blogging about on Steemit! :D There is not a specific goal to my trip other than to have fun, discover places and unravel the secrets of Thailand, Malaysia, India and Indonesia. Follow me on my adventures!