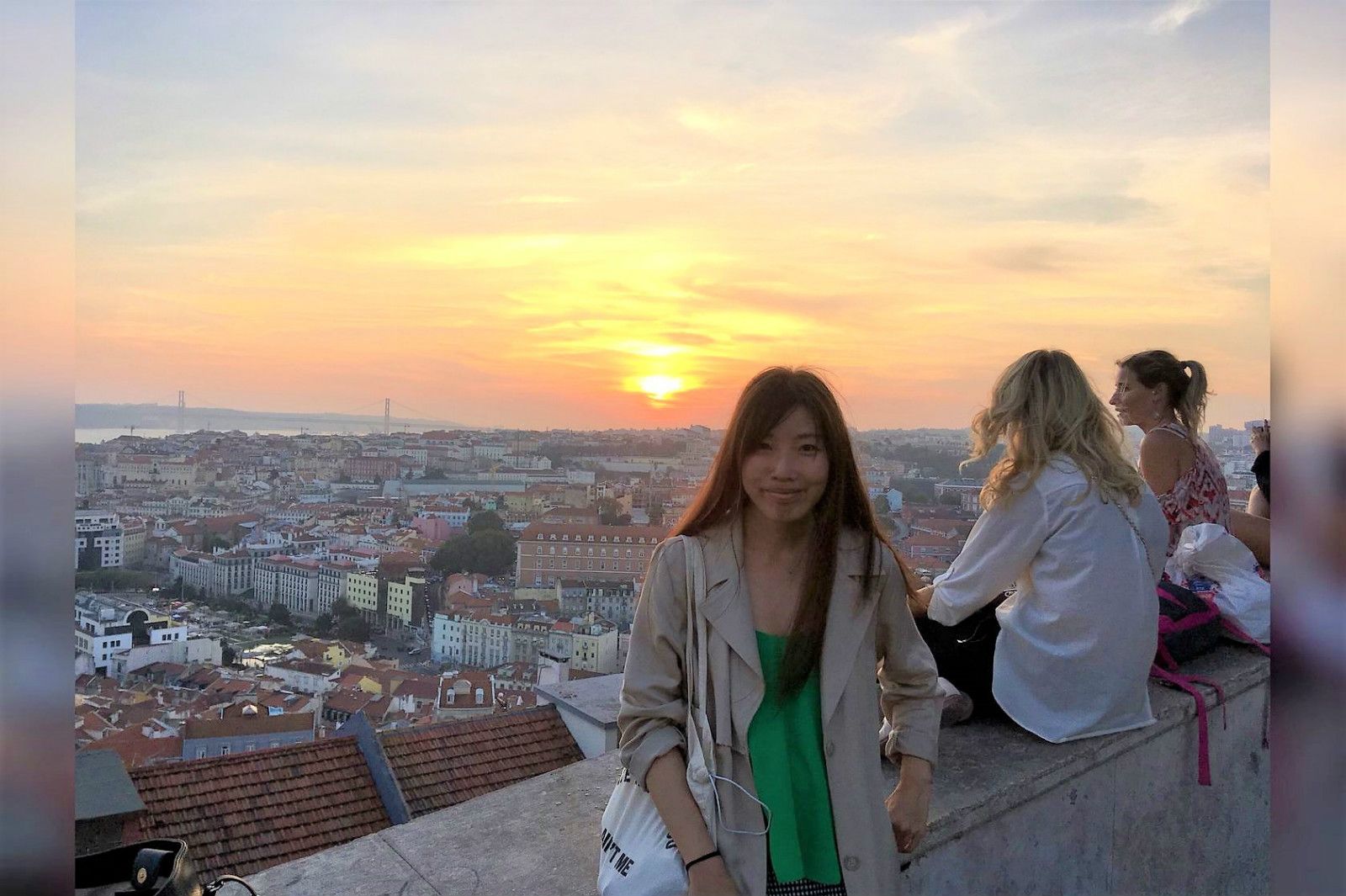 They say Portugal has the mildest climate whthin the whole Europe. Yesterday morning I was freezing back in Brussels, while a light summer jacket is warm enough in Lisbon. I had a pretty relaxed day in Lisbon yesterday. Walking around the city brought all my memories about Lisbon back.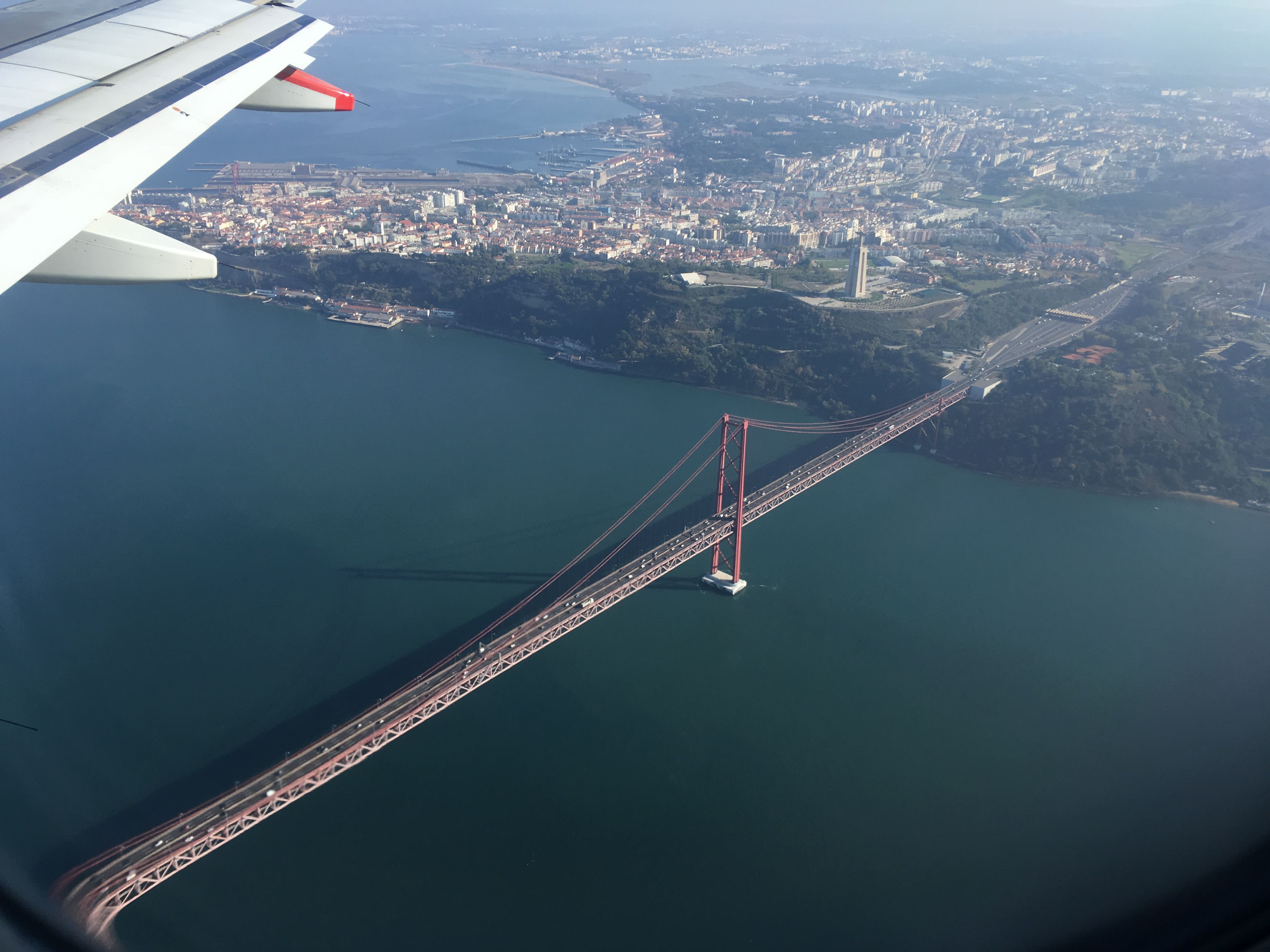 I do remember this 25 de abril bridge.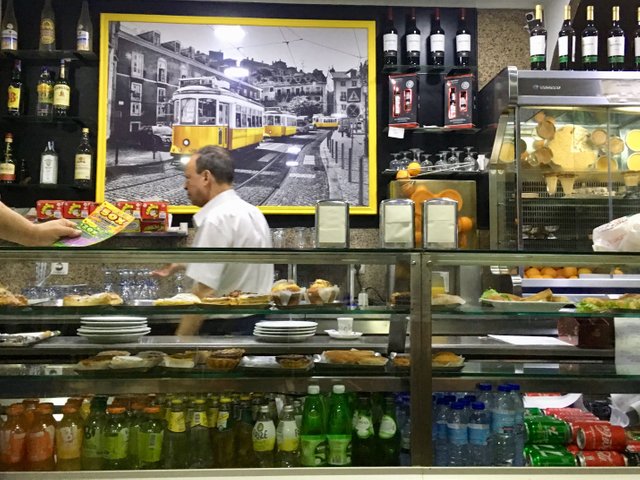 First thing first after arriving was to find a dessert shop. How I missed Portugese cakes!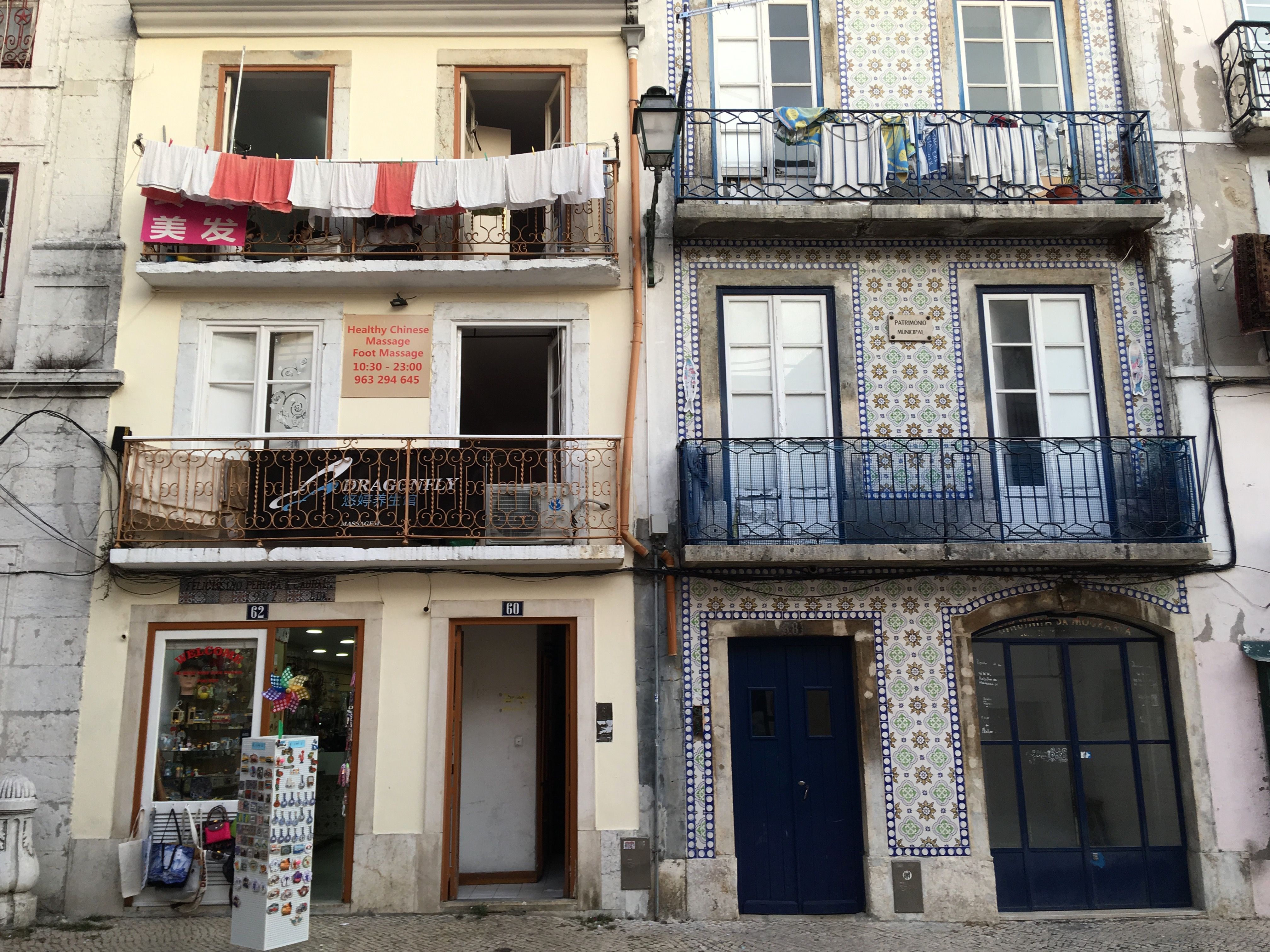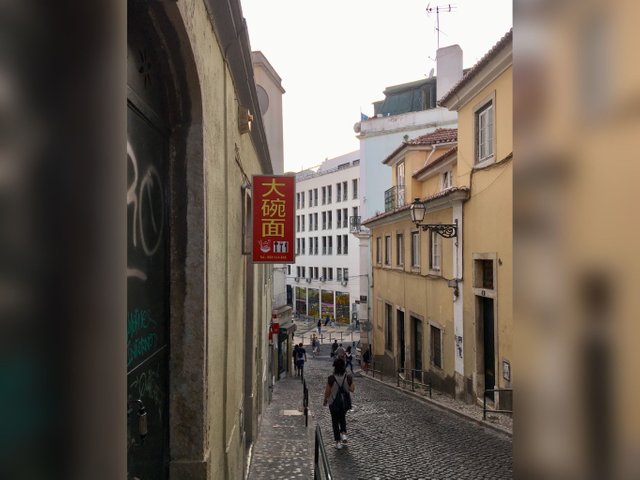 I've spotted some Chinese characters. I guess there are a big Chinese community in Lisbon?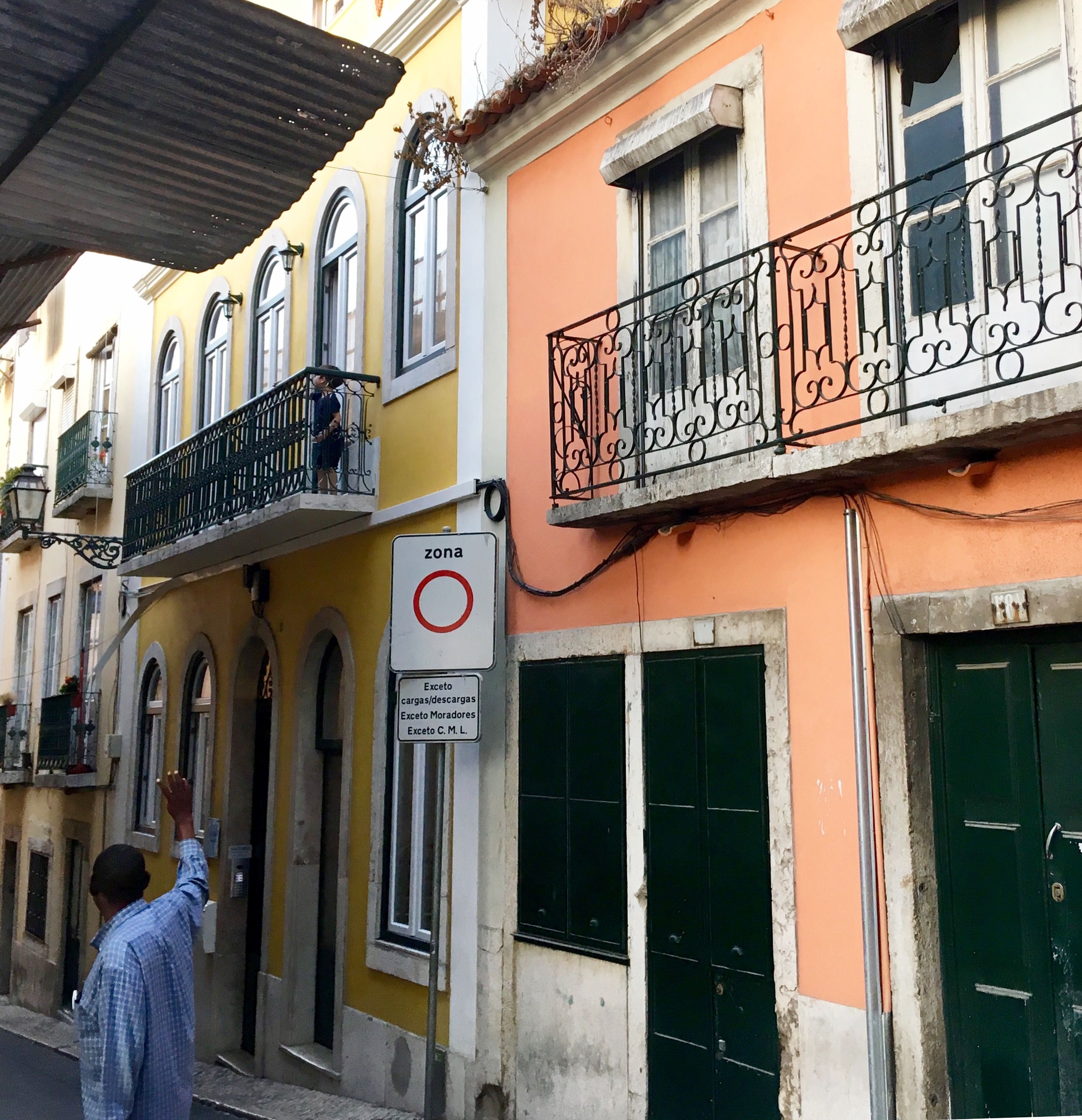 There was a kid saying "Hola" to random people on the streets from the balcany. This guy kept waving back "Hola" :p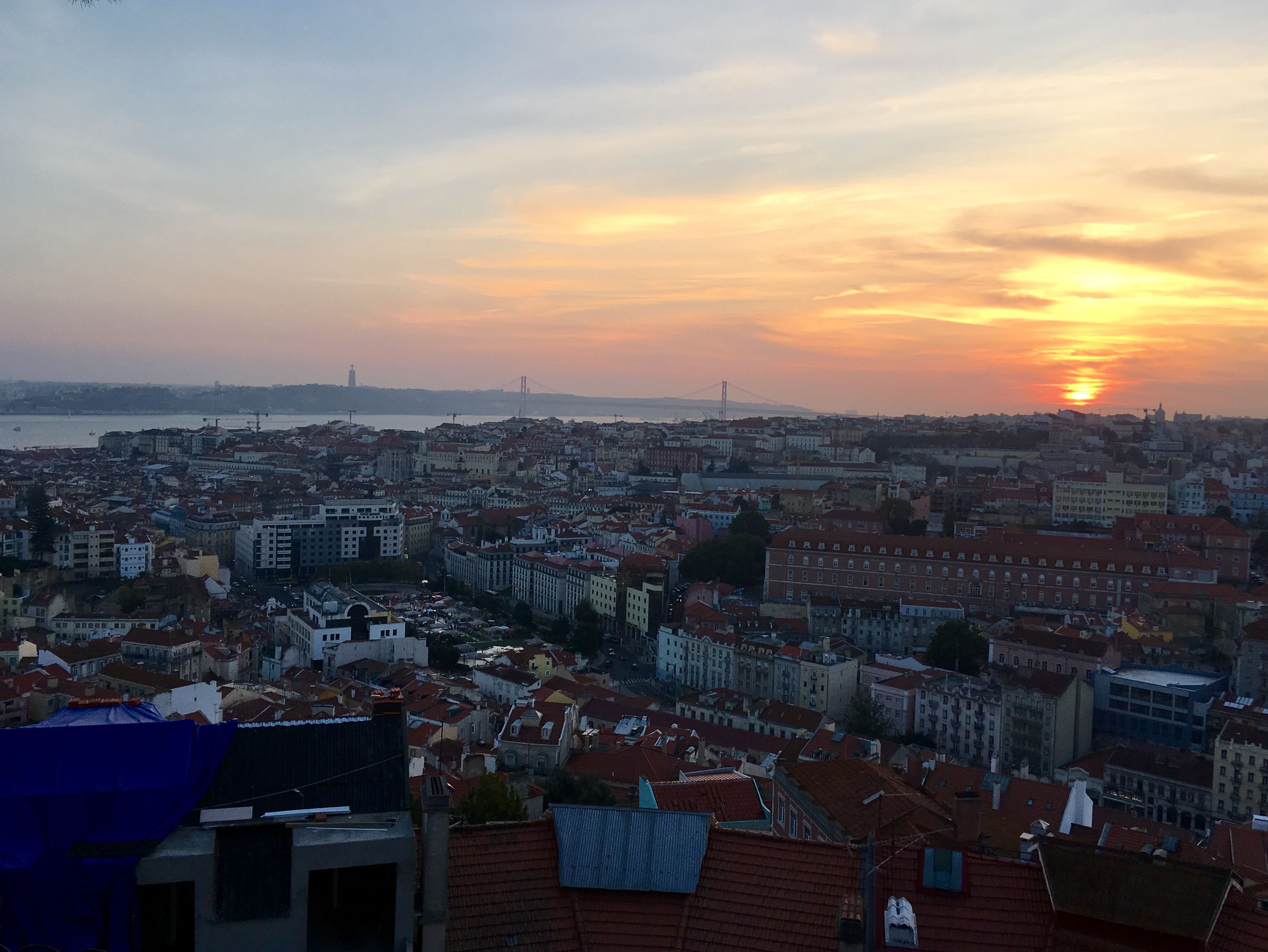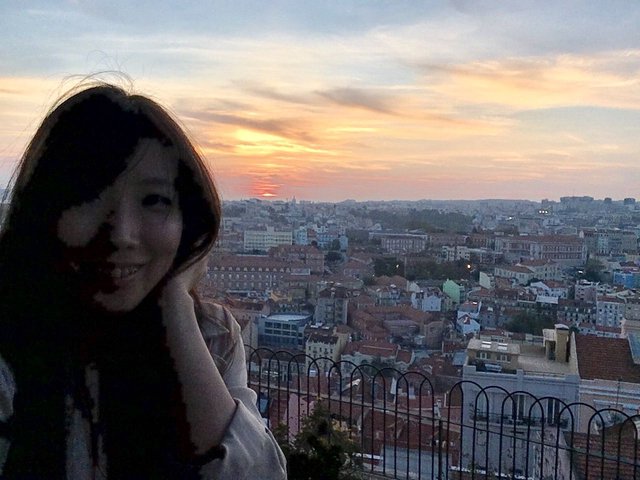 I heard from fellow travelers that the best view of Lisbon is Belvedere of Our Lady of the Mount (Senhora de Monte). So I decided to check it out. Lisbon is a hilly city, there are intotally 7 hills in town, so it is probably the easiest city to find a stunning viewpoint. Successfully got there before the sunset.
Afterwards I went to HF hotel area and was lucky enough to see some Steemians, including @rea :) I wasn't very familiar with all the user names yet, hopefully we can get to know each other sooner than later.

This time I tried out Apple's new Clips app and I've made a short vlog here. Can you spot some Steemians you know?
Spot those Steemians you know here!
.
Quick Question by the way:
Just notice the new logo.... Since I've got a T-shirt of the old logo, should I still wear it? Ummmm, difficult situation.

中文
嗨,大家好!好奇我在里斯本怎么玩?刚刚做了一个小视频。
里斯本真是温暖啊,在比利时冻的瑟瑟发抖,这里居然一件薄外套有时候都觉得太热。怪不得他们都说里斯本是欧洲气候最温和的国家!
到了住处第一件事就是找吃的,我都快忘了葡萄牙那么多街边杂烩"咖啡店",卖果汁,蛋糕,啤酒,什么都有那种。大一点的还卖烤鸡什么的。真是想念葡式甜点啊。
听朋友介绍了一个观景点,于是就爬坡过去。里斯本城内有七座小山丘,这也造就了到处高高低低的街。可能一直在平原地区生活,特别喜欢这样高高低低的街景。赶在日落前看到了里斯本全景,日落好美。这个观景点很热闹,我找了路人给我拍照,找了大概五个人,结果效果还是…
后来我路过大多Steemian住的HF酒店附近,于是决定撞撞运气。运气还不错,看到了不少Steemian,很有意思。你们在视频找找看,有你们的熟人吗?我对他们的用户名还不是特别熟,不过已经记住了好几个了!还跟Rea问了声好。希望未来的几天可以更了解大家呢!
最后一个大问题:
刚刚改了Logo??我带过去的旧Logo Tee怎么办?好尴尬啊😅

!steemitworldmap 38.7436057 lat -9.2302435,12 long d3scr

Feel free to follow @Joythewanderer and check out @JoyTheWanderer's Recent Posts:
Nostalgic tour in Brussels Train World
Five Signs you're Hopelessly Addicted to Steemit!
L'atelier en Ville - an Artsy blend of furniture / home decor / clothing / coffee
Polaroid is Back! Can't wait to test the Polaroid Originals SX-70 film.
Place St. Gery - my favorite area to hang out in Brussels.
My first Coffee Cupping experience at the Europalia Arts Festival 2017
Place Poelaert - the best view point in Brussels city
Les Marolles - a hip, trendy, lively bohemian neighborhood in Brussels city