"I don't know half of you half as well as I should like
and I like less than half of you half as well as you deserve"
- Bilbo Baggins, The Fellowship of the Ring, J.R.R. Tolkien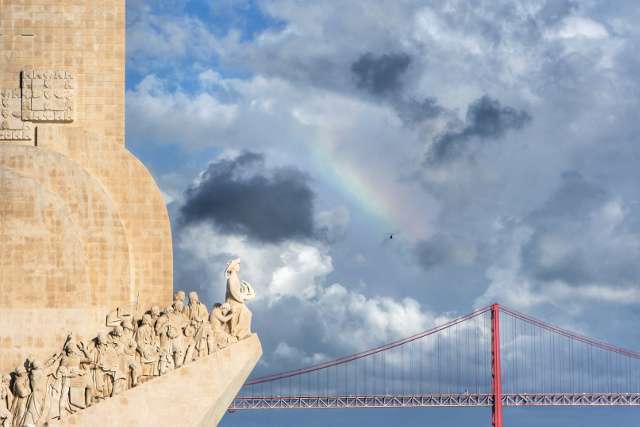 Monument of the Discoveries, Lisbon, SteemFest 2017 by @dobranoc
It was time well spent.
A big thank you to all who made it come true.
I had a great opportunity to met wonderful souls who power up the Steem platform.
New friends, old friends, geeks, and weirdoes.
Bloggers, developers, investors, and witnesses.
It was a great pleasure to meet
YOU
.
Bonus
One year ago, during the SteemFest in Amsterdam, I realized that "Steem" perfectly rhymes with "Dream" and it could even replace this word in the song Dream On by Aerosmith. I also said it would be great to have a cover of the song at the next SteemFest.
I recently shared that idea with @elena-singer. She couldn't be with us in Lisbon, but she sent me a music video that you could see and listen during "The Night of Steem".
If you weren't there, haven't heard or upvoted the song, don't hesitate to do this now: Steem On