Another day, another change in the steemit ecosystem ..
sbd_print_rate has trickled down to 0 , and now author rewards will not be including any Steem Dollar portion - all posts now recieve liquid steem rewards instead!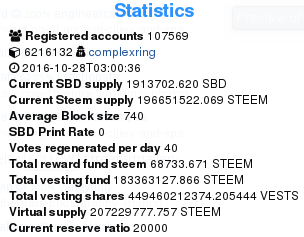 Statistics screen from steemviz
If you're unsure what SBD_PRINT_RATE is please these posts from myself and @dantheman for more information :
Hopefully this will work as intended , we will reduce the amount of outstanding Steem Backed Dollars in the system and reverse the current trend. This was never meant to be a permanent change, it's more like a temporary pressure release.
The ending of steem dollar creation happened because steem dollars had grown to more then 5% of the total market cap.
The next stage will kick in if we reach 20% :
Any time the Steem Dollar supply reaches 20% of the market cap, 1% of everyone's Steem Dollars will be converted to Steem Power at the price feed. This action can be viewed as a partial "bail-in" where everyone is treated equally. This will immediately reduce the Steem Dollar percent of total market cap while preventing immediate dumping of the STEEM which could accelerate the collapse in a positive feedback loop.
Steem Dollar holders that wish to avoid this forced redemption should convert to STEEM and sell on the market. If done via the 7 day conversion process, then the supply should decrease naturally and all Steem Dollar holders can be spared the "bail in".
[Source - @danthemans post]
I really didn't expect things to get here so far, and I see that fear of the next stage is already beginning to break that nice tight SBD peg we had maintained as people seem to be already losing faith..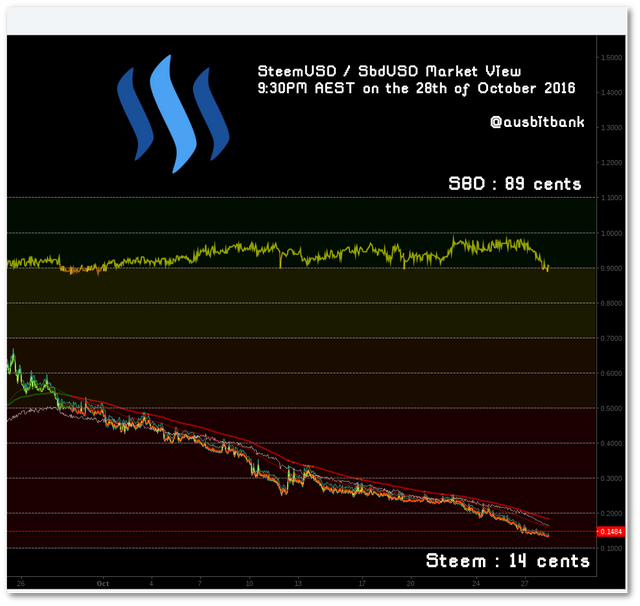 Theres blood in the water right now , I hope we can turn this around soon.
I hope everybody is aware that these price moves (in btc terms) are also related to the massive bitcoin rally happening right now :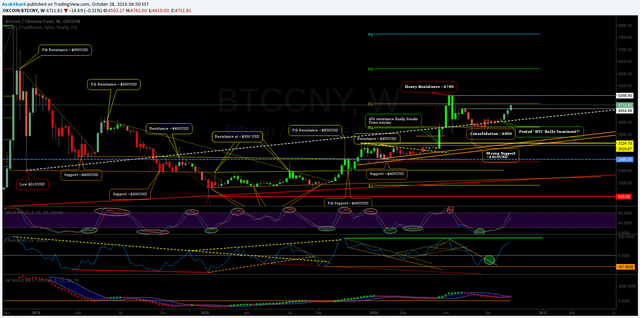 See my live okccoin btccny chart for upcoming reversal signs!
I'm proud to say I called this rally 4 weeks early :D
I wish had followed my own advice and bought more coin D:
Hold strong steemians , I would expect at least a minor pump as we lead up to @steemfest and hopefully get more mainstream media attention. We also have a new marketing director incoming .
I still have faith in steemit despite the current pain we're feeling.
This is a 100% SP Post :)
~ @ausbitbank ~