SteemDevs Developer Centric Discord Server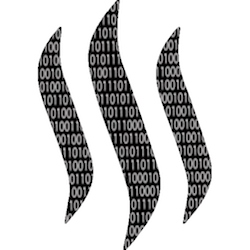 The Problem
For some time now, I have been working as a developer on STEEM related projects. Due to this, I have gained a very extensive knowledge of STEEM programming, hosting a Witness server, hosting a full RPC node, and managing/working with teams. Unfortunately, the STEEM community doesn't really have a very efficient method for developers to communicate, share ideas, collaborate on projects, or simply store links for searching later.
The Solution
To help solve these problems, I have created SteemDevs Discord Server. Unlike other chats or Discord servers, I will be making sure to moderate the quality and content of this server CONSTANTLY. If users do not follow the rules, if they start fights or drama, or just are not contributing in any way to the content, they will be kicked or banned.
Notes
While I will provide support and assistance to all users within reason inside the SteemDevs server, this project is NOT intended to cater to non-developers. If you are a developer, you should have the skills and knowledge to use Google and make a best effort attempt to at least provide us with three pieces of information:
What are you trying to do?
What have you tried to do?
What went wrong?
How You Can Help
You can help support this endeavor by voting for and resteeming this post. You should also join the SteemDevs Discord Server if you are interested in programming or wanting to learn. All levels of questions, within reason, will be helped. Keep in mind, developers can be fairly sharp when asked to answer a question that hasn't even attempted to have been answered in the first place.
Roadmap
The actual, living roadmap will be pasted in the server in the channel #roadmap. You will be able to see how the development of the server and the new projects are coming along. One thing I will mention now is the intention of SteemDevs to partner with the MSP Library located at http://www.SteemShelves.com. Tutorials, guides, screencasts, and active projects will be shared on MSP Library. Thanks to @aggroed for offering the support necessary.
Also, huge thanks to @FollowBtcNews for becoming the first moderator. (He isn't afraid to clean up the riff-raff!)
What Are You Waiting For?
So .... why haven't you already joined? Your support will ensure that this project not only lives, but thrives and helps to bring together open source developers with a desire to improve STEEM for the entire community.
PS: When you join the server, head on over to #registration and request to be removed from the "noobs" group by posting a link to some of your open source development repositories or projects!
PPS: All programming languages are welcome ... even php.