Welcome to Day 6 of the 1ST SteemIt Decathlon! QuickShot #3
Woo Hoo!!!! Finally a Spring day occurred and I could actually sit outside and work on my front porch this afternoon...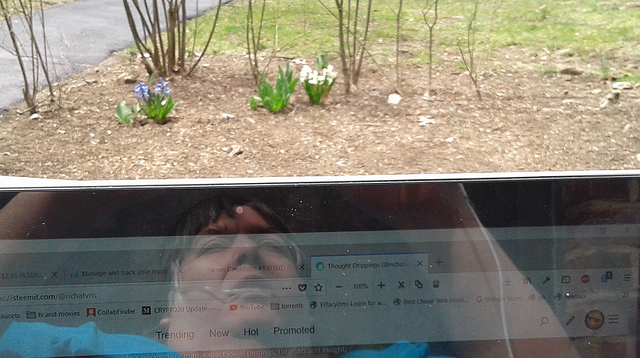 As I'm sitting there in the warm sunlight getting my dose of Vitamin D. I'm thinking it would be so nice once all the flowers start to bloom and the buds on the trees open up into leaves.
I look over top of my computer and see some nice Crocuses coming....
And it brings a smile to my heart and warms from the inside tooo...
The reality is the picture is lousy but the back story makes it good...
So the picture isn't worth the thousand words.
So it gave me a great idea, This truly going to be a quickshot!



Before I continue I want to print an apology. When I was making the contest up I went out and looked at about 30 contests on the Steem Platforms and read the TOS / Rules / faqs for all of them. I then modeled and crafted my own contest using common ideas from all over the place. But I did write all my rules from scratch. At least I thought I did.
I was contacted by @apolymask. He informed me that part of a sentence matched his word for word.
This is what he claimed I plagerized "minus the 25% or so that goes to curation." Now I would like to state in my defense that I did write the rules from scratch from an outline I did in Zeus. I certainly did not cut and paste this. But the wording must have been in the back of my mind from having previously read it. And for that I am sorry. I encourage you to try out his contest as well.

If you have not participated in The SteemIt Decathlon check out and upvote the following Blog posts:
What it's about.
FAQs

Alright now, on to the Contest
Quickshot is a short creative contest for challenging yourself, learning and having fun!
QuickShot 1,6,1 will accept entries till 9pm on sunday night (when I get home from my poker league this week).
A participant must complete all the tasks for their entry to be valid.
Please understand that this a fun contest so have fun with your entries.....
Belly laughs go a long way....Remember that younger bloggers may participate in the future
and we want your art to get displayed (so no vulgarity)
The winning Entrant will be listed on the http://Steeminati.com
(as soon as I get it organized .... it's tough taking care of this stuff alone! I need help)
You will be allowed up to 3 entries in this contest, so be creative and don't hold back...


Ok what are the Steps to participate....
upvote and resteem this post, and follow me before you put your entry in, so we can get your friends invited and build the reward pool

create your entry based on the info. provided above.

place your entry on SteemIt with the title:
Steem Decathlon #1 D6E01 Quickshot - Theme - 'Spring at Home" - Let's see what cha got! Photography Contest

For each of your entries you must upvote someone else's in this contest and reply why you did it. if your a prior winner then you have some Steem Power now and these people will be getting some money for their entries and other people will be doing the same for you.

Please note if you have total of 0 Undelegated SteemPower in your account your entry will be downgraded because this is a community building contest.

People just complementing me without an entry or voting or helping to judge will not be upvoted.

Time for the Details
Look around you right now!
From where your sitting or standing, find some "thing" you like, smile, laugh or just makes you think good thoughts. Use your phone and just take a picture!
I do not care if there is other stuff like a half eaten bowl of food, your dog, or an unmade bed in the picture with it.
Do not edit it, just post it and tell me where you are and what it is that you like that your looking at and why.
NO MEMES, YOU NEED TO TAKE THE PICTURE NOW, IF IT LOOKS LIKE A SET UP SHOT YOU WILL BE DISQUALIFIED!
NO LONG STORYS at most 3 sentences!
i'm going to grade you on how big of a smile I get.....
THATS IT!!!!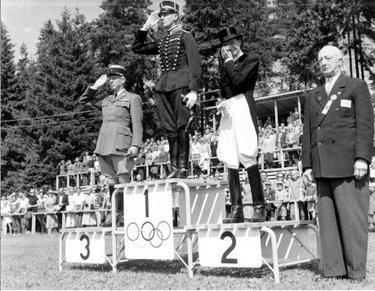 HERE ARE...


The top 3 places will split the reward pool for this event 50, 30,20 (you can only win one reward for this event)
I will upvote with Steem Power valid entry blogs....so you will get author rewards in real money.....
Points will be distributed as outlined in the FAQ.
The winners will be announced here and EVENTUALLY ON the leaderboard which will be on Steeminati.com after the events close.



Still time to participate in the NBA Playoff Picks event

Thank you for participating and good luck!