Welcome to Day 18 of the 1ST SteemIt Decathlon! Contest: Baby Needs a new pair of Shoes
FIXED PLEASE NOTE TRIVIA QUESTIONS CHANGED IF YOU TOOK THE TEST PRIOR TO 2:24 SUNDAY PLEASE REDO QUESTIONS 6 THROUGH 13 ON YOUR SUBMISSION, (your submission will still have the original submission time.
So its our first contest of our last week of the first season of the the Steem Decathlon.
Next week starts Season #2, And great new features are coming
But right now you need to focus on getting those points for the pverall boards!
GOOD LUCK!
OF COURSE we are obviously focusing on MLB, but I need to open it up to some other games.
IF YOUR A FOOTIE, CRICKET, GOLF, TENNIS OR RUGBY FAN contact me if you would like to help setting up and running the contests for them.


If you have not participated in The SteemIt Decathlon check out and upvote the following Blog posts:
What it's about.
FAQs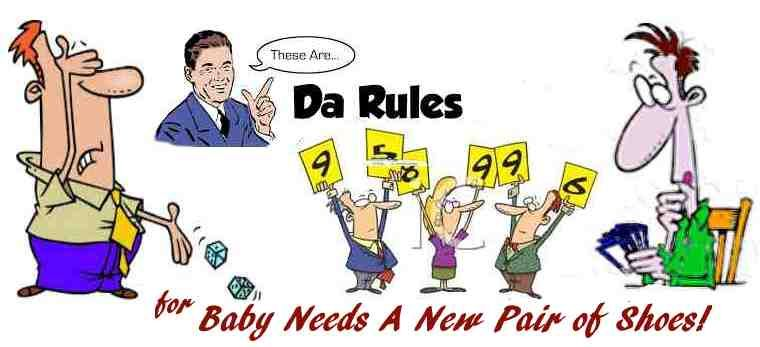 Every participant must complete all the tasks in this list for their entry to be valid.
If you violate any of the instructions in this list your entry will not be valid.
You can only have 1 entry.
If you won a prize in the last time you played in the Steem Decathlon you are required to power up AT LEAST 40% of the rewarded Steem. Please note you just are not required to keep repowering it up. You are doing this to build the community and build the Prize Pools. Considering all winners will be doing the same the Prize Pools will increase dramatically over time.
Upvote and resteem this post, and follow me before you put your entry in, so we can get your friends invited, build the reward pool, and so you know when the next event winners are announced.
You must make your entry prior to to all your picks start times.
DO NOT POST YOUR ANSWERS TO THE TRIVIA HERE (automatic disqualification)
Setup a Blog Post with the following Title:
'D18E03 "Baby Needs a new pair of Shoes!" - Theme - 'MLB Picks and Trivia" - last week of 1st Decathlon - Entry'
And set the first tag #steemdecathlon
MLB Games to pick from are on on Tue 2018/6/5
Visiting Team
Home Team
a1
Arizona Diamondbacks
@
b1
San Francisco Giants
a2
Atlanta Braves
@
b2
San Diego Padres
a3
Baltimore Orioles
@
b3
New York Mets
a4
Chicago White Sox
@
b4
Minnesota Twins
a5
Colorado Rockies
@
b5
Cincinnati Reds
a6
Detroit Tigers
@
b6
Boston Red Sox
a7
Miami Marlins
@
b7
St. Louis Cardinals
a8
Los Angeles Dodgers
@
b8
Pittsburgh Pirates
a9
Milwaukee Brewers
@
b9
Cleveland Indians
a10
New York Yankees
@
b10
Toronto Blue Jays
a11
Oakland Athletics
@
b11
Texas Rangers
a12
Philadelphia Phillies
@
b12
Chicago Cubs
a13
Seattle Mariners
@
b13
Houston Astros
a14
Tampa Bay Rays
@
b14
Washington Nationals
Choose 5 game winners (Q1-Q5) use the code to represent them
For Example:
Q1) B1
Q2) a3
Q3) b7
Q4) a8
Q5) a11
Then answer the following 8 questions Q6-Q13
QuestionLines
Q6. Was the first to win three MVP awards.
a. Bary Bonds

b. Joe DiMaggio

c. Jimmie Foxx

d. Stan Musial

e. Alex Rodriguez

f. Roy Campanella


"Q7. Eddie Mathews hit homers 500 as a third baseman who else did it?
a. Fred McGriff
"
b. Mike Schmidt

"c. Ernie Bank
"
d. all of the above

e. none of the above


Q8. Was the first to get 3,000 hits in the 20th century.
a. Ty Cobb

b. Pete Rose

c. Tris Speaker

d. Honus Wagner

e. Cap Anson


Q9. Had 999 walks with three starts to go in his career and did not reach 1,000.
a. Greg Maddux

b. Barry Bonds

c. Baby Ruth

d. Sandy Koufax

e. Orel Hershiezer


Q10. besides Cabrera was the only one to bat cleanup in a World Series at age 20.
a. Darryl Strawberry

b. Ralph Kiner

c. Shoeless Joe Jackson

d. Young Phenom Barry Bonds

e. Georgia Peach Ty Cobb


Q11. Led his league in RBIs in 2014 while batting second.
a. Pete Rose

b. Derek Jeter

c. Ted Williams

d. Mike Trout

e. Wade Boggs


Q12. Was voted to the Hall of Fame after being snuffed for many years, yet reached base more than Jeff Bagwell, Roberto Clemente, and Tony Gwynn and had five seasons with at least 30 doubles and 70 stolen bases (Ty Cobb had only three).
a. Derek Jeter

b. Tim Raines

c. Pete Rose

d. Rafael Palmeirio

e. Mickey Mantel


Q6. Was the only player with at least 100 triples, 150 homers, and 600 stolen bases.
a. Ty Cobb

b. Darryl Strawberry

c. Rickey Henderson

d. Tim Raines

e. Lou Brock



10) Make sure to only place you answers on your blog post. After you make your blog post, reply to this post with a link to your post Every correct answer and pick gets a point, rain outs win 0 points. Each point will equate to a participation point, so answer the questions to appear on the leader boards.
11) I will announce the winners a few days after it is over in a post with the words [RESULT] infront of the title. The reward pool distribution will come out shortly after 7 days when the upvote rewards on this post are sent to me.
12) One new rule anyone getting less than 50% right in the Answers will get participation points and contest points for the overall leaderboard, but can not win a reward for that event. Monies will be used to promote future events.
13) The top 3 places will split the reward pool for this event 50, 30 , 20 (you can only win one reward per event). If 2 players tie then the first to have posted will be set to the top position.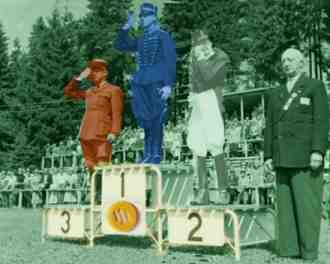 14) Points will be distributed as outlined in the FAQ. The winners will be announced here and the leaderboard will be on Steeminati.com after the events close.

Want to help out contact me on the discord channel