How to help your child learn to read
For children, it is initially tedious to read words from the individual letters and read complete sentences from the words and then to understand them. It usually takes up to two years for a child to read fluently. With some help you promote your child and help him to develop his reading skills well: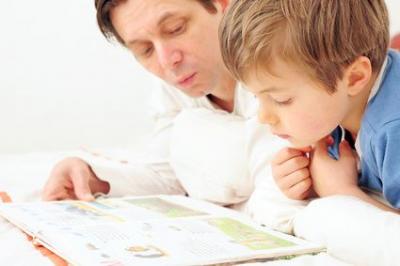 © Fotolia.com
Many pictures and little text - these are perfect books for beginners. In the beginning, it is better to choose too easy reading levels than to overwhelm the child.

Document instead of handwriting - It is easier for children to decipher than a pen, and the letters should be large enough for the children to recognize.

Pick up your child from where it stands and do not choose too hard reading, but books that interest your child and make reading easy.

Reading ruler, reading arrow or reading window are suitable aids to prevent your child from losing the thread and slipping out of the line. The reading line covers the lines below, the reading arrow and the window also cover the following words.

As soon as your child has the first basic knowledge, read together. Choose a simple book and take turns: One page reads, the next your child.
Positive motivation is the most important thing when learning. This is especially true when learning to read, as this is a skill that needs to be well developed. Children who do not read well and like to, usually have problems throughout the school period.