Real shit names - about parents' responsibility for naming their children
In the quite endearing attempt to name their children as they are for themselves, more and more parents give their children real shit names. Not only English-speaking celebrities throw with "Apple" and "Peaches" around. German-speaking parents also upgrade their names. But is that really so much worse than being the 5th Marie in class?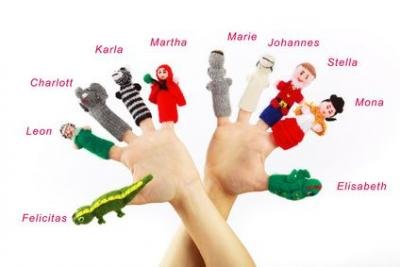 © Fotolia.com
In Germany, we can actually be quite satisfied. Occasionally we are annoyed that there are rules and regulations for everyone and everything, but basically we know who we are and most of the time let us make extremely stupid decisions. It's different in the US. There the population expects the state to deliver the mail, win the wars and otherwise stay out of everything else. Also from the parental decision, which first name a child has to bear. In addition to more or less common names, the scions of sci-fi fans are sometimes called Obi-Wan Kenobi. Others are calling their offspring names like GoldenPalace.com if they can make some money with it. Fruits, cities, countries, fantasy and insults - all no problem if you as an American expectant parent has something in mind. That's when the little Strawberry Shortcake makes friends with the one year younger Rambo from the neighbor's house, while her parents watch their favorite show How I met your mothermother, in which the sympathetic couple Lily and Marshall miss the first name Waitforit for their first born due to a bet. It's still funny on TV. But for the $ 15,000 that Goldie's parents (luckily you can abbreviate that) get for their idiotic idea, the boy is sure to have a lot of fun.
"The child will have a hard time later"
It's different in Germany. Here, parents are forced by the prevailing laws to give more subtle expression to their irrepressible individuality (and that of their child). Names may not sound like websites, action figures or fertilizers, but they may sound like freedom, cosmopolitanism or tradition.
The parents of Mindy, Cindy, Candy or Chantalle-Christine might just want to live elsewhere than in their apartment blocks. Mike, Meik and Maik may start a boy band later, if they can agree on the spelling of the band name. And the father of Notburg (yes, if one says that on the civil registry office without laughter, may a girl's name), under certain circumstances, all these newfangled names were too arbitrary and meaningless.
Those are the cases where friends and relatives say behind the back of their parents: "The child will have a hard time later!"
It may be that way. And it is certainly a good idea to spend some time in the naming process thinking about whether to make your child a target of ridicule and malice with his possible choices. But that can also be the case with names that you would never have come up with. Benjamin (Blümchen), Nils (Holgersson) and others could sing you a song of it.
Parents are responsible for their children - even when naming
But is not it at least as negligent to blame yourself that Laura, Paul, Leon, Mia, and Finn all know at least half a dozen children who are named the same as they are? And who has a worse mood later: Jonas or Navarone?
Parents are responsible for their children. This does not start with the choice of the first name and certainly it does not end with it. But that should cause them to take a deep breath in all their joy and exuberance, and not reach into either the absurdist or the commonplace box. Then your child may not be called Cloud or Agamemnon, but later may be a bit more relaxed. And if it must necessarily be Emma or Luca - there are second names.