I don't think I've carved pumpkins since I was a kid! So I got the call from @steemcafe to come on over! He had candy and pumpkins. @Eventspeaker and I headed over!
It was Jamie's first time! (They don't celebrate Halloween in Australia!!). @larrymorrison and @ogc joined in!
This was my final pumpkin! Not bad!!!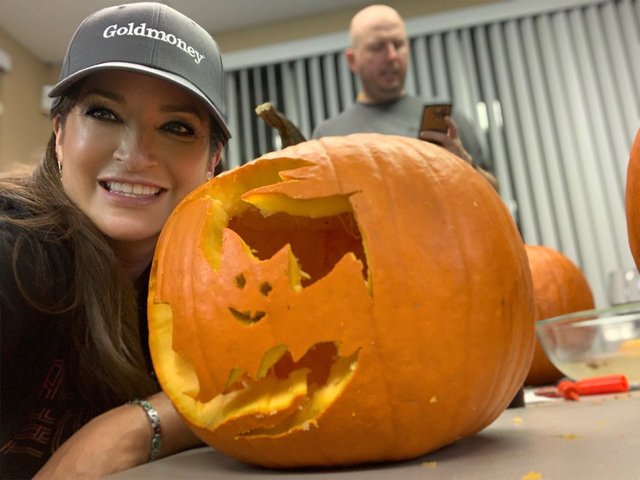 Posted using Partiko iOS