@gmuxx, @rhondak and I are at the Steem Creators Conference hosted here in Toronto. I live in the Toronto area and thought to advise @gmuxx and @rhondak to bring sweaters. The evenings had started to become cool, which is usual for this time of the year. Warm days, cool nights. All is well.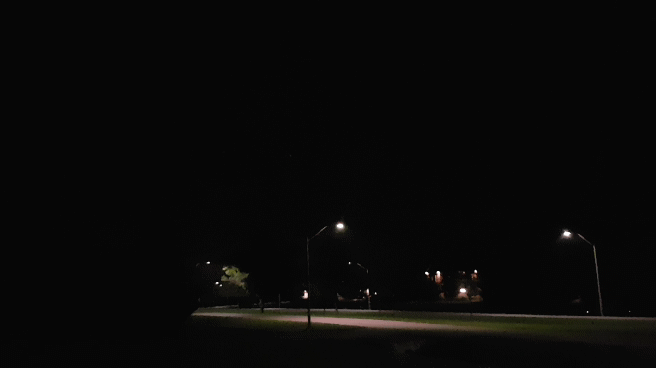 Until they arrived! They broke Canada!
It's hotter than hell here. We broke(they broke) a 73-year-old temperature record. What did you do to my home! This time of the year it should be 15 degrees Celsius, not 33.9 and with humidity making it feel like 40 degrees (for you all still on the other system - catch-up...that's 104!)
Being frugal I decided to trek them through the subway rather than fight the downtown traffic. Gawd what a mistake. 40 degrees and subways do not mix. Although @gmuxx almost lost it when we reached Spadina (reminded him of a rhyme - I think.)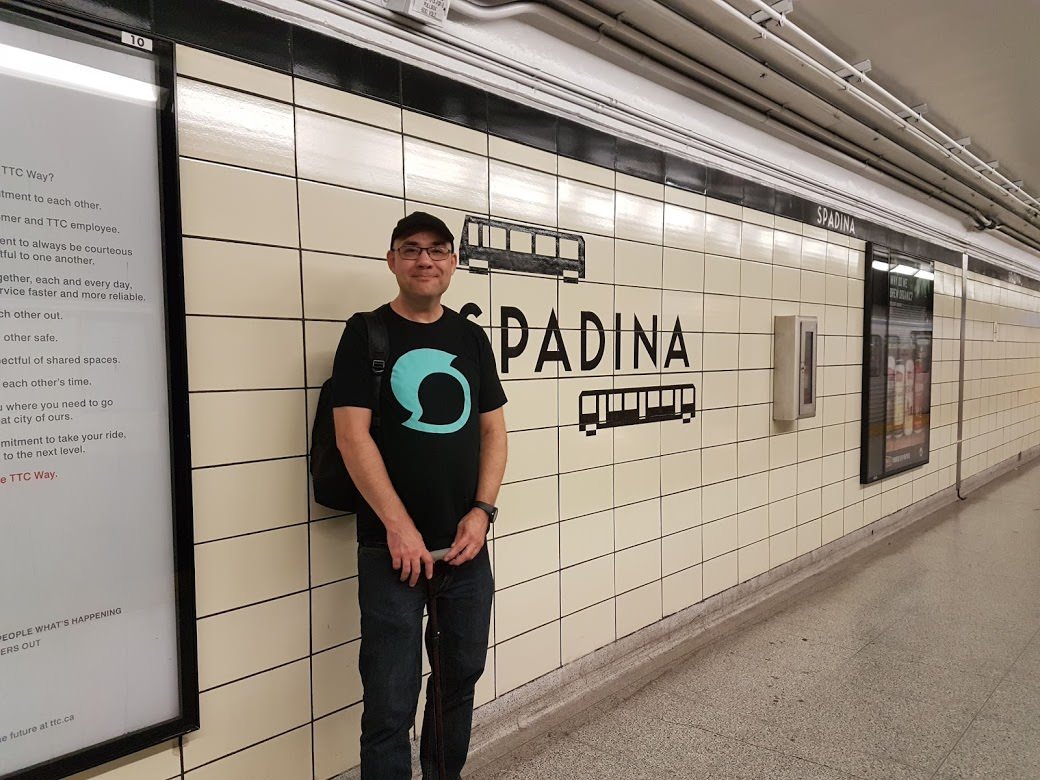 Throughout the day there were some great presentations. Here is @gmuxx at his first international speaking engagement, with support from @rhondak. Great job @gmuxx! He spoke about using @steempress prior to @fredrikaa joining us via the web. Sounds like a great roadmap for Steempress from what @fredrikaa was saying.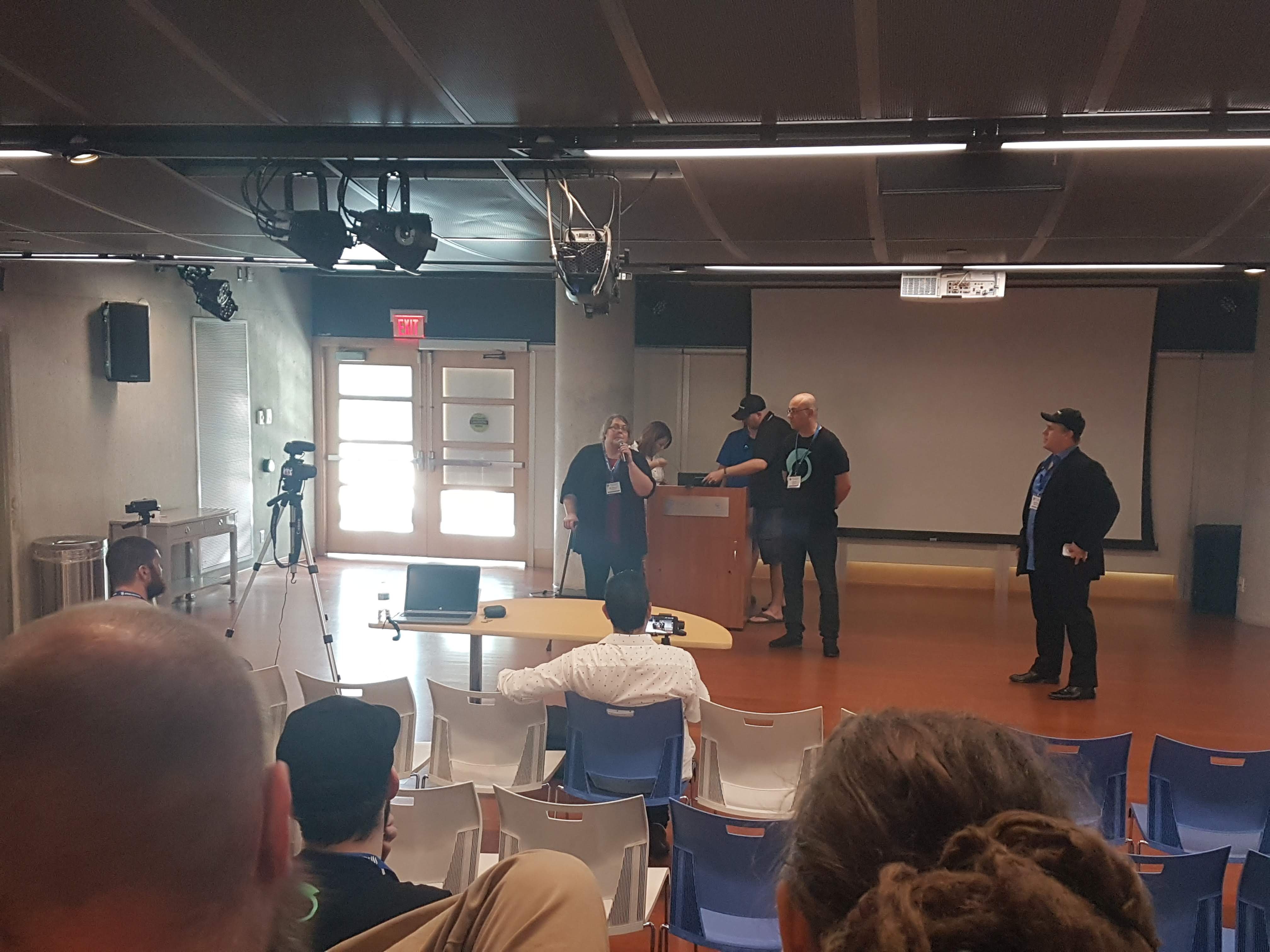 We also met up with @anomadsoul, a patreon (and I should mention @coruscate too) who awarded the free Steem Creators ticket to @shadowspub (not in the photo below.)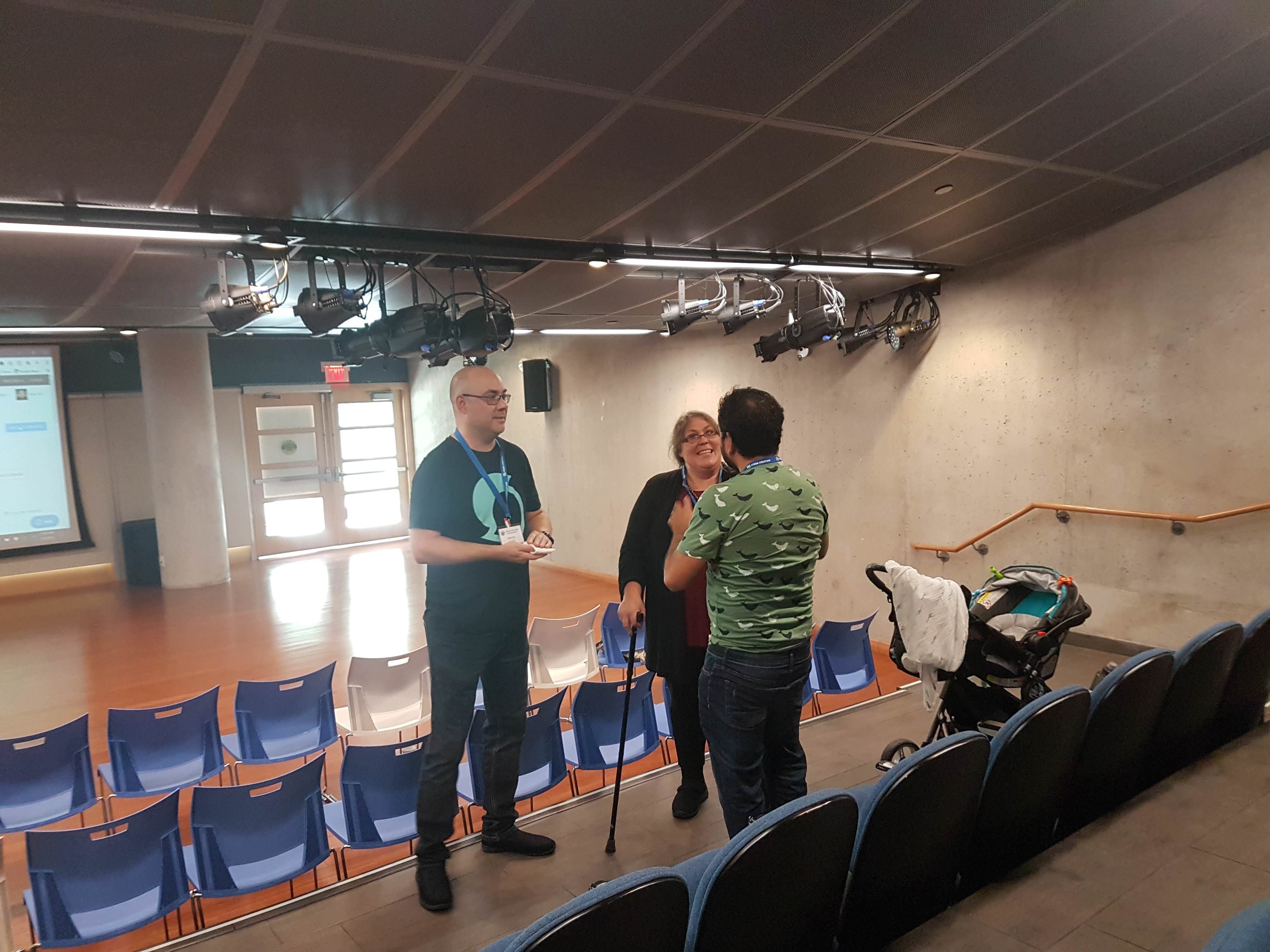 @gmuxx, @rhondak and @anomadsoul.
All in all a full day with all the great presentations.
Oh, and @gmuxx and @rhondak... this is what a nice fall day should look like... cool and sunny.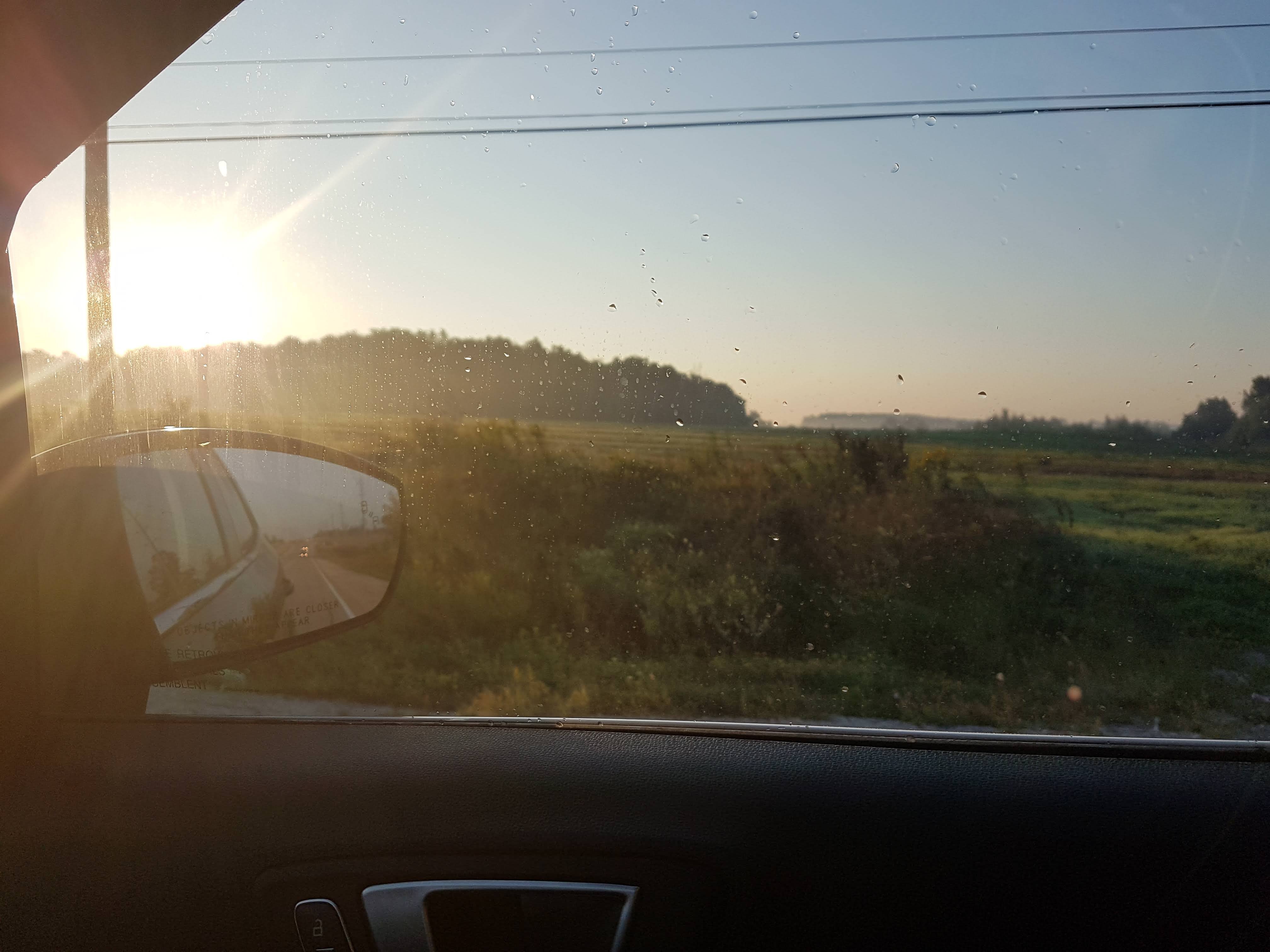 Until tomorrow. Looking forward to day 2.
---


---
Is your Witness dance card full? If not, vote for some of the good Witnesses below..