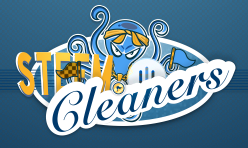 ---
How to Handle Types of Abuse
Copy/Paste (Includes Sources):

Comment. Judgement call on flagging.
Avoid flagging if the author claims to be the writer, and continue to ID verification instead. Be reasonable, check the user's post history.

Plagiarism (No Sources):

Comment, and Flag repeat abusers. Cite source(s) you found.
Do avoid flagging if the author claims to be the writer, and continue to ID verification instead. Be reasonable, check the user's post history.

Harassment & Personal Attacks:

Bring it up for discussion at steemitabuse-classic.

Rogue Bots:

Comment to attract owners attention and bring it to steemitabuse-classic.

Tag Spam:

Comment, judgment call on Flag.

High-Frequency Posters:

Comment to warn them of reduced payouts!

Identity verification:

Only ask for verification of a user claiming to be an online persona or In-real-life person. Do not ask individuals to verify themselves if they don't claim to be a "known" person or if they are a website, blog, or business entity.
If a user posts a photo and it's not a "real" photo of themselves, ask them to remove the photo. It should be their choice to replace it with a photo of themselves.
Respect a user's right to anonymity until they claim to be "somebody".
Check user history to ensure user hasn't previously been verified!
---
Course of Action For Abuse
    Based on a user's participation history there may be need for discussion and/or further flagging to ensure that further bad or unwanted behavior is discouraged.
    New users to the platform should be guided in the right direction when they make a mistake. Let's not flag-nuke them immediately within their first couple of posts. The only exception being identity theft and attacks on other users.
    Steemit users with a low reputation and/or low SP or anyone who prefers to avoid revenge flagging by plagiarists for reporting issues can bring forth the problem to steemitabuse-classic for steemcleaners or someone else to handle.
---
Things to Consider
    Each user should evaluate the evidence before flagging and participate as they see fit.
Users shouldn't feel obligated to flag or take any action they don't agree with or don't have the voting power/reputation for.
    If you post a link by a known retaliation flagger in nuke, please make a comment about it when you post the link or edit your post and add the note.
    Don't make it personal when you decide to flag someone. It may work against you.
---
---
Room Topic: Discuss and post links to all forms of abuse on Steemit.com. Keep OT (off topic) arguments and other conversations to another room!
Channel is open to all users.
1.Obey requests to stop Off Topic chat when abuse is brought up in the channel
2.Be courteous to each other when disagreeing
3.Resolve personal issues amicably without being abusive.
Room Topic: Join here for appeals if you have a Negative Reputation or you're on Cheetah bot's Black List. Post appeal links and keep your discussions brief and on point. Always stick to the topic at hand.
Appeal posts must include the following:
1.A link to the offense—Your post that got nuked or @cheetah banned!
2.Acknowledgement and understanding of the offense.
3.A sincere apology to the community by the offender.
4.A promise by the offender not to repeat the offense ever again!
Note: Remember that repeat offenses are unlikely to receive a second chance at appeals!
Room Topic: Links only, no discussion. Post links for proven abuse that requires Flags. Posted links must have a comment in the post defining the abuse. Everyone is encouraged to review each link and the post on Steemit.com and act as they see fit.
Channel is open to all users to view/add links.
1.This room is not for discussion.
2.When posting links be sure that the reason for posting is clearly indicated in the comments of the post.
3.If you need upvotes to counter downvotes on your comments, so it's visible, you can make a request in steemitabuse-classic.
4.Please note any known retaliation/revenge flagging by a user when posting their link in nuke.
---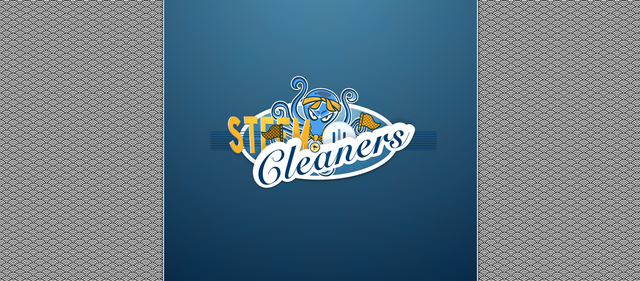 [Special thanks to @cass for the logo!]