Adding Value to Steemit through Sharing
logo by @cass
---
I didn't really finish my last thought on my previous post The Blockchain Doesn't Lie & Adding Value to Steemit.com by @patrice, so here it is.
Adding Value to Steemit through Sharing
As a member of @steemcleaners, my goal isn't to censor what you have to say. I like many users in the community want to see your original works, thoughts, and comments when sharing content.
Sharing is a great way to engage with others, but copying and pasting another person's work with or without citation doesn't add anything of value by itself. It is your thoughts and comments that add value to the post and promote engagement with others in the community.
I see discouraging pure copy/paste posts as beneficial to the community by keeping tags clean of posts by users that do not engage with the community and only wish to post content created by others in the off chance they get an upvote from a whale who might have found the article interesting.
On the surface allowing users to either manually or use bots to post content that has no original content may be seen as "harmless." In reality, it is harmful to the community in two ways I can immediately think of.
Posts of new contributors who wish to engage with the community are being buried in the new feed under various tags that are popular by those who simply copy and paste.
Tags can also be rendered unusable as we recently found out when accounts started posting links to sports stream sites. See the sports tag here
Ideally the occasional copying and pasting of an article by a member of the community for convenience such as one posted recently by @anduweb which included his personal insight and commentary isn't something that we should be concerned with. After all, he is an active and respected member of the community. Not only does he engage users in discussion both within his own posts but also in posts created by others.
What about when an active member of the community doesn't have the time to add their own insight or comment to something they wish to share? The problem, of course, develops when a post like this is rewarded. The thought is "If they can do it, why can't I?" And that inevitably leads to thoughts of:
If I can do it once, why not ten times a day?
Why not create more accounts and post ten times a day on each?
Why can't I have a bot made to do this for me?
I want to thank @anduweb for editing his post and his help in supporting what we are trying to accomplish.
We had a good laugh out of a conspiracy theory post by @kolin.evans titled Is Steemit Cooked? due to the The 'Flag' option? - Steemit a failure? But it's OK because Steemit uses 'Websockets.'
I invite you to hang around a bit longer than 3 days before passing judgment on steem, steemit.com and the members of @steemcleaners and their fellow friends in #steemitabuse-classic.
It's just a fact that if VPN spammers weather they be from NSA Monsanto or fucking Microsoft can spend a little money (or none) and censor content on the platform then you have little more than a failed unpopular 'Myspace' not even that really. you have Reddit but all of the content will be Cat pictures and poems.
Source
That is actually part of what we are trying to prevent, and unfortunately, we receive push-back from the community when we comment to ask users to add commentary and sources to their "Cat pictures and poems" to encourage engagement and acknowledge the original author or source.
Most of us, however, do upvote content that doesn't contain doxing, copy/paste, plagiarism, hate speech toward a group or person, misused tags, or spam that has been hidden (greyed out) for no apparent reason by others other than they disagree, even if we disagree with the content itself.
I'm about to go off and write a book if I don't wrap it up and get back to my original thought.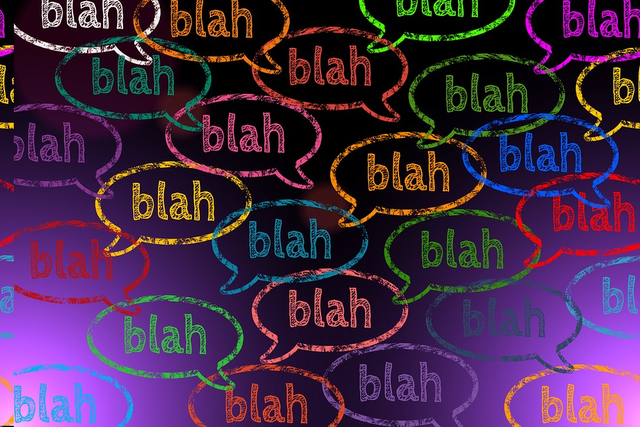 ---
TL;DR Add value to what you share
Whether you're sharing a new article, blog post, youtube video, or any other content that wasn't created by you -- add your own thoughts and comments to it. Ask a question, engage users. Not only does this keep steemit.com clean of spam by discouraging others from posting pure copy/paste posts, but it also has the potential to gain you followers and engage users in a way that positively affects your rewards payout.