STEEMCHURCH: Adjusted to obey God of good will.
✟ What is the importance of obeying goodwill instead of reluctantly?
To teachers: You can encourage class or family members to think more deeply about the answer to a question if it gives them time to meditate. After giving them enough time, ask them to respond.
When Jesus was on earth, an interpreter of the law asked him:
"Teacher, what is the great commandment of the law?
"Jesus said to him: You shall love the Lord your God with all your heart, and with all your soul and with all your mind.
"This is the first and great commandment.
"And the second is similar to this one: You will love your neighbor as yourself.
"On these two commandments hang all the law and the prophets" (Matthew 22: 36-40).
From these passages of Scripture we learn how important it is to love the Lord and our neighbor; But how do we show love for the Lord?
Jesus answered that question when he said: "He who has my commandments and keeps them, that is he who loves me; and he who loves me will be loved by my Father ... "(John 14:21).
Each of us should ask ourselves why he obeys God's commandments. Is it because we are afraid of punishment? Is it because we want the rewards of living a righteous life? Is it because we love God and Jesus Christ and want to serve them?
It is better to obey the commandments for fear of punishment than not to obey them; however, we would be much happier if we obeyed God because we love him and wish to obey him. When we obey Him freely, He can freely bless us as well. He said: "... I, the Lord ... delight to honor those who serve me in righteousness and in truth to the end" (D & C 76: 5). Obedience also helps us to progress and to be more like our Heavenly Father; but those who do not do anything until they are commanded and then keep the commandments of ill will, lose their reward (see D & C 58: 26-29).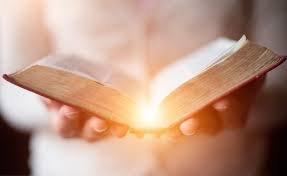 ✟ How can we increase our desire to obey?
We can obey even when we do not understand why
Through obedience to the commandments of God we prepare ourselves for eternal life and exaltation. Sometimes we do not know the reason why we are given a particular commandment; however, we demonstrate our faith and trust in God when we obey him despite not understanding the reason.
Adam and Eve were commanded to offer sacrifices to God. One day an angel appeared to Adam and asked him why he offered sacrifices and Adam replied that he did not know what the reason was, that he did it because the Lord had commanded him. (See Moses 5: 5-6 and the illustration found in this chapter).
Then the angel taught the Gospel to Adam and spoke to him about the Savior that was to come. The Holy Spirit descended upon Adam and he prophesied about the inhabitants of the earth until the last generation. (See Moses 5: 9-10, D & C 107: 56). Due to his obedience, Adam received that knowledge and great blessings.
✟ God will prepare the way:
The Lord assigned Nephi and his older brothers a very difficult task (see 1 Nephi 3: 1-6). The brothers of Nephi protested that it was a difficult thing that they had been required; however, Nephi said, "... I will go and do what the Lord has commanded, for I know that he never gives commandments to the children of men without preparing the way for them to fulfill what he has commanded them" (1 Nephi 3: 7). ). When it is difficult to obey a commandment of the Lord, we must remember the words of Nephi.
✟ When has the Lord prepared the way for you to obey Him?
No commandment is too small or too great to obey
Sometimes we might think that a commandment is not really that important. The Scriptures tell us about a man named Naaman who thought that way. Naaman suffered from a terrible illness and traveled from Syria to Israel to ask the prophet Elisha to heal him. Naaman was a very important person in his country and was offended when Elisha did not receive him in person but sent his servant instead; but he was even more offended when he received the message that Elisha sent him, in which he told him to go to the Jordan River and wash himself seven times. "... [The] rivers of Damascus, are they not better than all the waters of Israel? If I wash myself in them, will not I also be clean? ... "he replied, and went away angry. But his servants asked him: "... if the prophet were to send you some great thing, would you not do it? How much more if he has only said to you: Wash yourself, and you will be clean! "Naaman was wise enough to understand that it was important to obey the prophet of God even when it seemed something completely insignificant; therefore, he went and washed in the Jordan River and was healed. (See 2 Kings 5: 1-14).
Sometimes we might think that a commandment is very difficult to obey. Like Nephi's brothers, we may say that what God asks of us is very difficult; But, like Nephi, we can be sure that the Lord will not give us a commandment unless it prepares us the way to obey Him.
It was "a difficult thing" what the Lord commanded Abraham to do when he asked him to offer his beloved son Isaac as a sacrifice (see Genesis 22: 1-13, see also chapter 26 of this book). Abraham had waited many years for the birth of Isaac, the son that God had promised him. How could he lose his son in that way? This commandment must have been extremely difficult for Abraham; but still, he decided to obey God.
We must also be willing to do whatever God asks of us. The Prophet Joseph Smith said: "I imposed this rule: When the Lord commanded you, do it" (Teachings of the Presidents of the Church: Joseph Smith, 2007, page 170); that can also be our rule.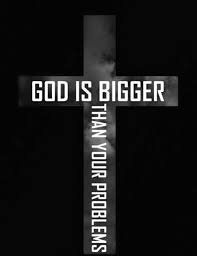 ✟ When have you received blessings as a result of your obedience to seemingly small commandments?
Jesus Christ obeyed His Father
✟ What examples come to mind when you think of Jesus' obedience to His Father?
Jesus Christ was the most sublime example of obedience to our Heavenly Father. He said: "For I came down from heaven, not to do my will, but the will of him who sent me" (John 6:38). He devoted all His life to obeying His Father with devotion even though it was not always easy for Him; He was tempted in every way like other mortal beings (see Hebrews 4:15). In the Garden of Gethsemane he prayed to His Father, saying: "... My Father, if it is possible, let this cup pass from me; but not as I want, but as you are "(Matthew 26:39).
Because Jesus Christ obeyed the Father's will in all things, He made salvation possible for all of us.
✟ How can remembering the Savior's example help us be obedient?
The kingdom of heaven is governed by laws and, when we receive a blessing, it is due to obedience to the law upon which that blessing is based (see 130: 20-21; 132: 5). The Lord has told us that through obedience and diligence we will gain knowledge and intelligence (see 130: 18-19) and that we will also progress spiritually (see Jeremiah 7: 23-24). On the other hand, disobedience results in discouragement and the loss of blessings. "Who am I, says the Lord, to promise and not to fulfill? Command, and men do not obey; I revoke, and they do not receive the blessing. Then they say in their hearts: This is not the Lord's work, because his promises are not fulfilled ...
When we keep God's commandments, He keeps His promises, just as King Benjamin said to his people: "... he requires you to do what he has commanded you; and if you do, he blesses you immediately ... "(Mosiah 2:24).