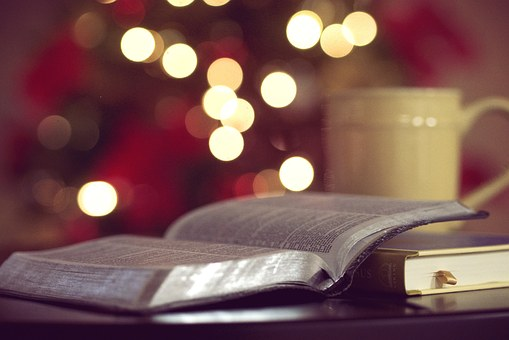 source
In Isaiah 43:19, God says that "He will do a new thing…" Anytime God wants to do something different and new, He looks for someone who receives and also believes in His Word. Abraham would never have become the father of many nations if he never received the revelation God showed to him. The reason many of us are still in the same level of destiny is the inability to receive God's revelation. This may be as a result of the lack of faith in the Word of God.
We need to know and understand that before we get to a new level of manifestation in destiny, a new revelation from God is very paramount. Also, just receiving a revelation is not enough; receiving and believing it will come to pass is also key to its manifestation.
And he brought him forth abroad, and said, Look now toward heaven, and tell the stars, if thou be able to number them: and he said unto him, so shall thy seed be. (Genesis 15:5)
Revelation is the key to transformation and change. So, anything you are being shown or told by God has the potency to change your life and destiny. Revelation is what fuels your manifestation here on earth. The Bible says that the earnest expectation of the creation waits for the manifestation of the sons of God but before you can manifest God's glory here on earth, you need to receive God's revelation.
Abraham had a revelation from God and he received and believed it into to which brought about the change of situation in his life. The Word of God empowers great change; receive it in good faith and watch God do His thing His own way.
God does not need the crowd to effect a change; He needs just one person who will be able to receive and carry the revelation of His Word. You can be that one person God is looking for to change things in your family, nation and society. God is just waiting to see that man or woman who is pregnant with a divine revelation of His Word to make a difference and effect a change.
Lift up your eyes for there is something new God wants you to see. When you see it, receive it and believe it.