CHRISTIANITY VS ISLAMISM IN NIGERIA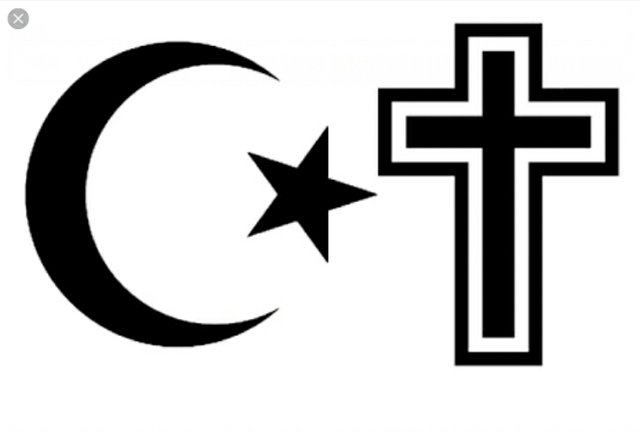 Image source
So today i would like to air my views on the tension between Christianity and islamism(Muslims) most people just prefer just not to talk about this topic because of the serious tension associated to this topic.
But for me it is different i am a christian but i am very open to what others from other religions have to say because i strongly believe that life is not lateral,random shit happens and knowledge can come in any form.
In my country today their are so many religion but the popular ones are Christianity and Islam and their have been so much disputes between these two religions and i believe it is one of the major problem affecting Nigeria today, because these two religions are in disputes many wrongs are being done.
When you bring two to work together or in close contact and lets say one of them is Islam and the other Christianity definitely their would be some sought condemnation by both of them.
Yes this problem is not just limited to Nigeria but other countries as well, although i believe the Islamic peoples are more strict than us when it comes to religion but i know some Christians that believe it is a big deal to be friends with an Islamic person,but note you can only affect the life of someone properly by actually knowing that person get to know him.
Also the Muslims on their part should try and make easier so we can understand about their religion better to understand their point of view so we can not offend them unintentionally.
The thing is i don't get why we cannot live in harmony we are all human,and we are all from the same species we should always see each other as humans and think of the future visualize how the world would look like it you are the only one around to live it or only your family, would you enjoy that kind of life?
Do i think that the advent of religion is the problem? NO
i think our major problems are due to personal misconceptions, we tend to make things complex for ourselves, how i hope the future should be like about Christianity and Islam? That we would leave among ourselves and be able to relate with each other or maybe integrate to one religion.
In summary what i am saying is that all of us should try and live in harmony,we are all Nigerian let us work together to improve our lives and economic state, we already have so many problems already lets not let beliefs that were formed before we were born be the end of us.
ONE LOVE.