Ladies and gentlemen of the SteemChurch
'Peace be with you!'
---
Conflict
This Knight has been absent of late, and for this he apologises.
For the past week (almost an eternity in crypto time) this Knight has been writhing in spiritual conflict.
'Remember your mission SirKnight - spreading the love of God AND... fighting evil in whatever form it might take.'
The evil grows now. And it no longer hides in the shadows.
An all-out attack on Christianity is imminent!
Our job as Christians here on Steemit - to promote and PROTECT the word of God.
---
Reliquary
Effective immediately - SteemChurch has commissioned the full upload of the entire Holy Bible to the blockchain.
Whilst a paper book is wonderful - it can only seed the spirit of one person at a time. The Holy Bible is available on websites and these can seed more. However, when evil strikes - these sites will be targeted first.
To ensure a higher level of protection for the word of God, the decentralised blockchain is our modern day reliquary.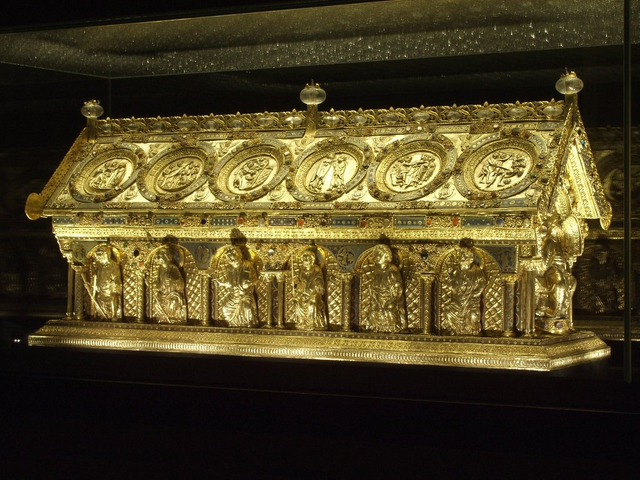 ---
Insight
This Knight had initially taken it upon himself to ensure that this epic task be completed. However, in what some might consider a moment of divine intervention, it was made very clear...
'SirKnight, this is not your task - this mission belongs to the insightful one.'
For those parishioners who have been with us from the start - you will recall who the insightful one is.
Brother Tikhub - Apostle of Blockchain!
Brother Tikhub has graciously agreed to take up this gargantuan challenge.
Over the coming months and years he will post daily to the newly created @reliquary account. Starting with the NEW TESTAMENT he will ensure the deeds of Jesus Christ are recorded for eternity on the blockchain. Following this he will then go back and publish the books of the OLD.
---
Freedom

Please join with Brother Tikhub daily and read along with him. Add your comments, your concerns, your reflections.
#steemchurch #bible #reliquary
SteemChurch is shaping the future of Christianity - in our own reformation.
A date has now been set for Hardfork 20 - September 25th. A final stepping stone to Beatitudes. And whilst we would all have liked our blessings sooner - we must humbly respect the timing for this, which is being set in the heavens.
This Knight understands that we are not the only instruments God is working through; and, that all his armies must be readied to unite at once.
Be well, be strong and be loved.
---