Ladies and gentlemen of the SteemChurch,
'Peace be with you.'
---
A PRAYER THIS SUNDAY
This evening, this Knight would like to share a prayer.
This evening, this Knight would like to pray for a beautiful lady.
A beautiful lady, a freedom fighter and a Christian.
She is 'Lady María Figuera'.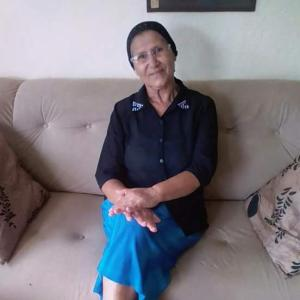 Mother and mother-in-law to popular Steem Church parishioners Emilio Carbrera and Lorennys, Lady María now battles cancer - in a country where food is scarce and medicines even more so.
However, Lady Maria is a fighter. Has always been a fighter. And she is going to fight her cancer. She is going to fight it with the amazing support and love of Emilio and Lorennys, with the prayers of the SteemChurch and with Jesus by her side.
---
The Freedom Fighter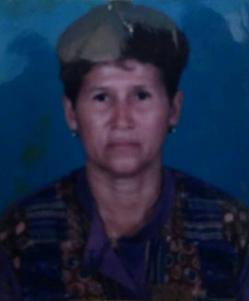 Lady María was born in 1947, in a small field in the east of Venezuela. She is the seventh of 11 children who grew up farming the land, planting rice, corn, coffee and other crops.
At age 30 she was appointed coordinator of the feminine circles for the training of peasant women with foreign aid.
Shortly thereafter Lady María joined forces with a group of nuns from Belgium who came as missionaries to Venezuela. This group of missionaries created the action group CESAP (CENTER AT THE SERVICE OF POPULAR ACTION). A Church affiliation, which would take up education, political, legal and empowerment initiatives, to better the lives of Christians and their communities.
(Sound familiar?)
---
'My experience with the nuns in the mission field was where I manifested my love for my neighbor, I knew to help, but not to sacrifice. With them I learned education, responsibility, to socialize with people, among many other things - but most of all, they reinforced the importance of Christian values.'
'María Figuera' - 2018
---
A revered mother.
Lady María is the mother of 7 children, who with courage, strength and dignity, taught them to walk the right path.
However, Lady María is sick now. She is sick in a country that is being destroy by inflation and questionable governance.
Her son Emilio does what he can. The pictures below are from a recent trip to the Doctor.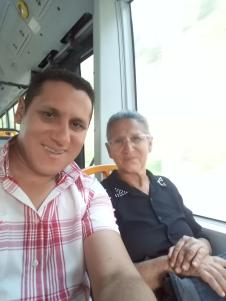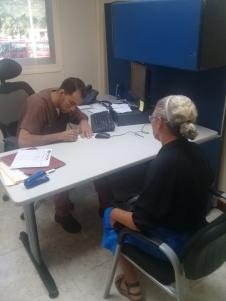 Needless to say the Venezuelan health system is a mess - however this Knight is sure the Doctors are doing the best they can, in the poor economic conditions they are forced to work.
---
Where there is STEEM - there is HOPE.
Fortunately for Lady María, there is hope.
Firstly, she has a son that loves her very much.
Secondly, her son had the foresight to join Steem and the luck to stumble across SirKnight, arguably the greatest Knight in the entire crypto-verse... and beyond.
And through SteemChurch, her son has been earning Steem Rewards for his efforts in promoting Christianity and the Bible.
And with the Steem Rewards, he has been able to provide his mother with both medicines and good food, two necessities that would not otherwise be available.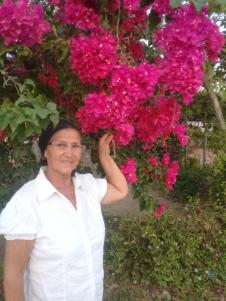 ---
And this evening we pray.
Lord of Heaven and of Earth
We pray to you now for the health of Lady María.
May she be bound in your love.
May her cancer be healed through the power of your son Jesus Christ.
May she be returned to full strength in good speed.
May she once again, fight for you and fight for her people.
Amen.
---
This Knight will be directing all Steem Dollars earned on this post to @emiliocabrera for the purchase of food and medicines for his mother.
---

---
All pictures of 'Lady María Figuera' belong to @emiliocabrera