Blessings brothers of @Steemchurch,
Several days ago I was in a process of illness, there was a physical breakdown that perhaps at that moment I did not understand, then I realized that when our emotions, feelings are dominated by the Holy Spirit, it is not revealed the designs of the Kingdom, Those codes that will change lives. This has happened when God brought me the social program "bread from heaven", he has let me know the impact it will have on our society, not only in Venezuela but in the world, it will be the spearhead for many communities in the world.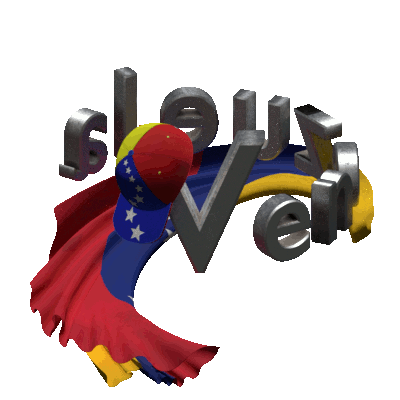 We have understood that we can not go to bed to mourn for the unfortunate of the world, when we have been given all the tools to overcome. One of the things that struck me was to hear God say: Faith is in the now, you can not ask me anything and to think that it will not arrive soon, that would be hope, if you take a step of faith, I will give twenty (20). Those words whispering in my ear was enough to see what's coming in the next few months.
We have no idea what God is capable of doing when he finds righteous people and that they believe him until the last consequences, that they risk everything to please him.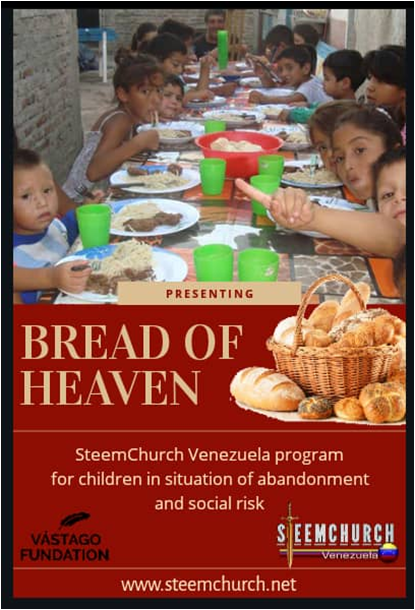 God is calling us in a powerful way, is accelerating the times, and respelling his children in miracles, wonders and signs. For him there is nothing impossible.
The @sc-v team is grateful to @SirKnight for this show of love for our people, we will do everything in our power to make this beautiful life project a reality, and fulfill its purpose, to show that God still He is on his throne, and extends his hand to everyone who fulfills his will. The Church of the Lord must go to the height and dimension where God wants to place us, we must understand that in the face of more spiritual height, more authority, government and vision, we will be like those who shine, we will listen and we will see the things that are about to happen, for that reason we must understand this purpose.

We invite the whole community to participate unanimously and begin to work on this blessing. God knows the needs and will respond according to our faith.
This is a greater commitment with God, with our neighbor, we know that with our own strength we will achieve nothing, it is by his grace and mercy that we achieve dreams.

Congratulations to our brother @emiliocabrera, he has been very supportive for @ sc-v.!
For more information visit www.steemchurch.net
email: steemchurchvenezuela@gmail.com