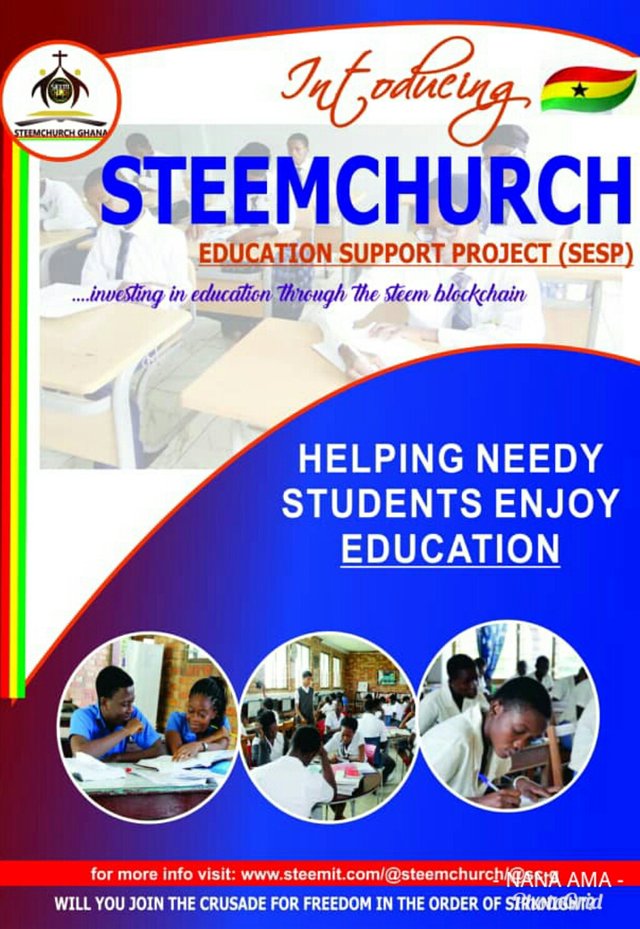 Greetings to everyone at steemchurch. We thank the Lord for all the great works He doing through our wonderful parishioners at Steemchurch.
We announced to the church about our project: a great project intended support to pupils in the deprived areas who are often neglected and are not equipped with basic necessities needed for their education.
This a great vision the Lord has placed on our heart, to reach out and be of help to many who are facing challenges that often restrain them from having quality education.
The aim for this project have been stated clearly:
• To Help needy students or pupils to get access to free education in the country.
• To Support schools in deprived areas with educational materials.
• To host educational programs intended to fight against child labour, child abuse by parents.
• To work with the educational authorities, government, media houses to see how best some major challenges facing pupils in basic and second cycle institutions can be addressed and dealt with.
You can visit our previous post Steemchurch Education Support Project SESP for more information.
Our duty to our community is to give back what we have received or benefited, therefore we have made it our aim to support people who are in deprived areas and are experiencing challenges one way or the other in their education.
When the steemchurchghana visited two schools last week we discovered both major and minor challenges that often impede the pupils from having proper or quality education.
The first school our team visited was Maaban Presby School located at Tepa-Kumasi in Ahafo North District, and the second was Anansu Primary School at Sekyeree Central District, Ashanti Region.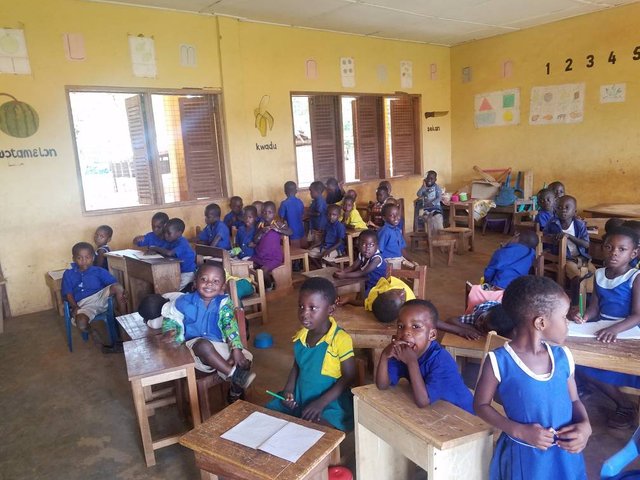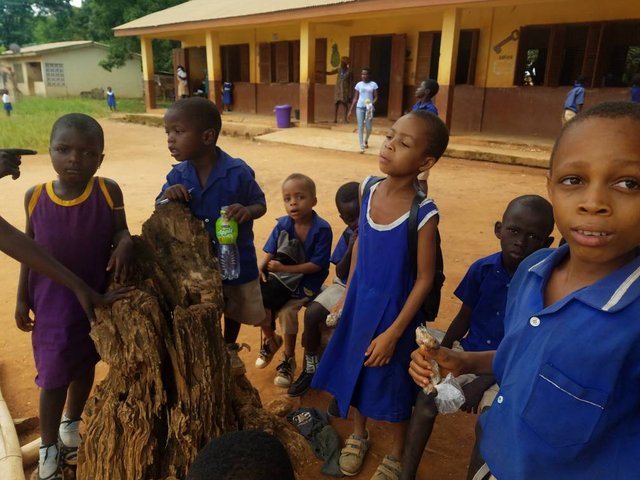 pupils at Maaban Presby School
---
---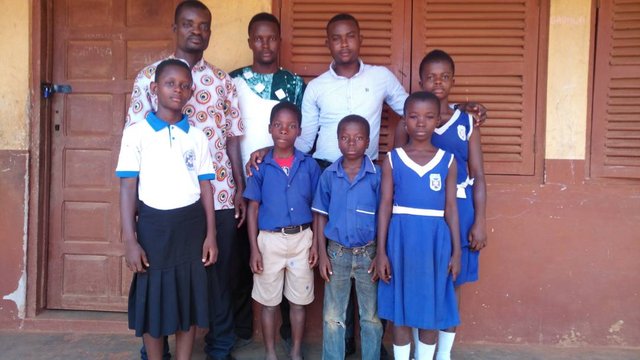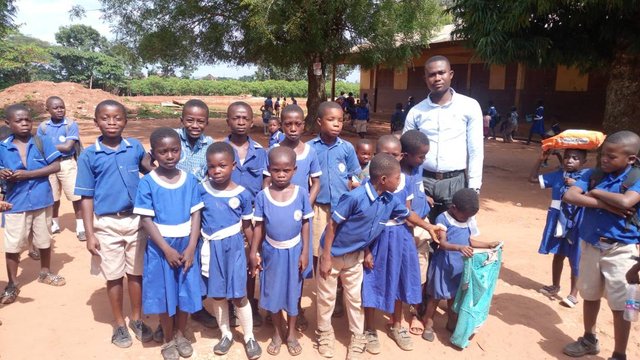 @bigssam with pupils at Anansu Presby Primary School
The situation at these schools were indeed pathetic and very appalling. Pupils in the lower primary had to share few chairs around coupled with limited textbooks and exercise books.
These are some of the story books used but wasn't enough for everyone in the class.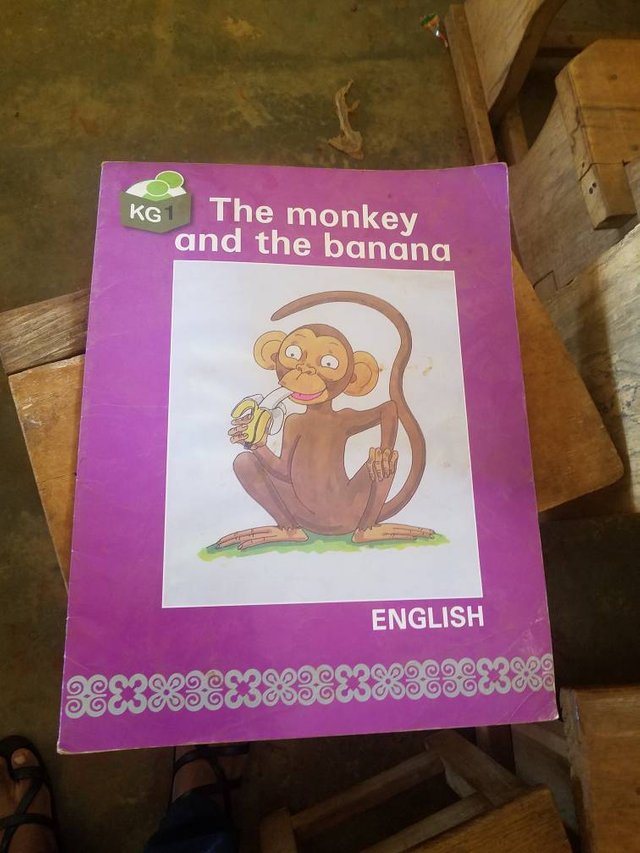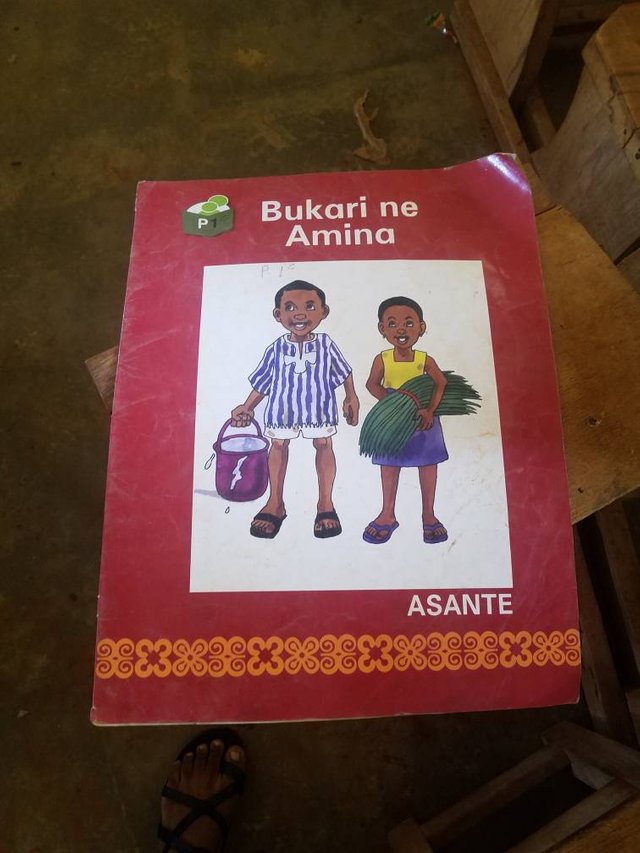 These little kids had to manage the few chairs, and they are clearly barriers to effective learning and proper concentration.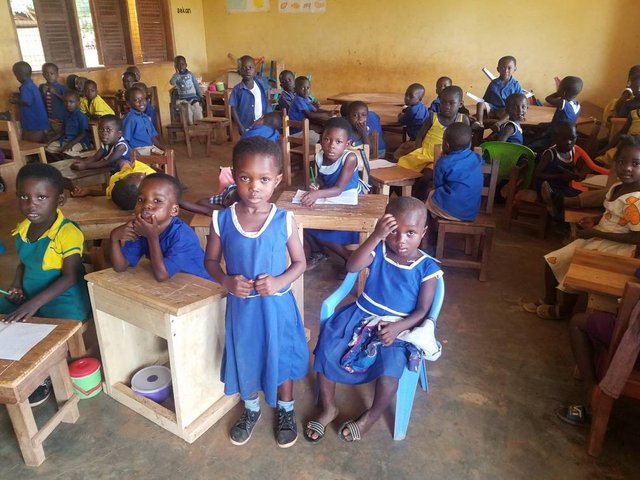 By God's grace we have some of these materials we think will be needful and helpful to curb the situation.
The steemchurchghana is visiting Maaban Presby School on 22nd June to support the school with educational materials we found to be lacking in the school.
The freedom we have found under the leadership of @sirknight will not just end on the blockchain but to every place where we have Steemchurch.
We will not be weary in doing good for we know we will be rewarded in due time. We still count on your support for more greater works.
God Bless You All