Bringing the need to Jesus
First of all, I thank God for the opportunity he has given me to return to write in this space and for all those people who in some way or another receive these blessings in the name of Jesus thanks and @flaminghelpers, @god , @christian-trail for your job
"Then some came to him bringing a paralytic, which was loaded by four. And since they could not surround him because of the crowd, they discovered the roof where he was, and making an opening, they lowered the bed on which the paralytic lay. "
(Mark 2: 3-4)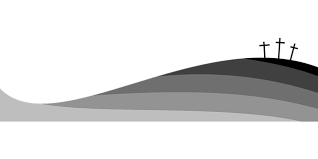 source

These friends of the paralytic brought him before Jesus. They did not take him to church. They brought him directly to the power of Jesus. They brought him with the One who could heal him. They brought him on a stretcher because he could not walk on his own. Those who have a spiritual paralysis, paralyzed in their needs, or sick with difficulties that are out of control, are those who need more help. You see, they do not care if they are not called by their name, or by who sits next to them. They are present to receive from Jesus all that he has for them. They need help ... and they know it. They do not feel ashamed to seek and receive all the help that Jesus offers them.

One of the things that each person has to do when coming to Jesus is to overcome the "press". Many men come to church and can not get anything from Jesus because of the "press" the press of all the politicking of the church and the press they will say, or what he or she will think. So many maintain that attitude and can not see Jesus, even though He is the only one they need to see.

Some people have become true "professionals" in their approach to the church, and have forgotten why they are in the church. They have forgotten how they once felt, who they were at some time. They have lost sight of Jesus because of the pressure to know who is spiritual and who is not. They have been going around for so long that they have lost the purity of motivation in the worship of humiliation and denial of themselves in total submission to Jesus.

Do not allow anything or anyone to stand in your way, and prevent you from bringing your needs to Jesus. Do not worry about what others may think of you ... or what they may say about you. Do not worry about your personal appearance ... or how you express yourself. The most important thing is that you can express yourself before God. Tell him what you need. Adore him for his provision.

No matter how much effort you have to make,

Get in touch with Jesus today!