The faith of abraham and sara.

Greetings friends God bless you.

"By faith Abraham, being called, obeyed to go out to the place he was to receive as an inheritance, and went out without knowing where he was going."

We have already seen in this same epistle that the adoration of God leads to the obedience of God, urges us to work for God. It leads one to do the things God wants him to do. And it is not necessary for the pastor of a church to spend time pressuring the people over and over so that they are occupied in the things of God. That is not the main motivation. But if people could truly worship God and assimilate something of the glory of the person of Christ, then we believe that we can count on them to work in God's work and to obey Him. We believe that the most important Word in this verse and throughout this section is found in verse 8, and it is: "obeyed". It is that adoration, dear listener, leads to obedience.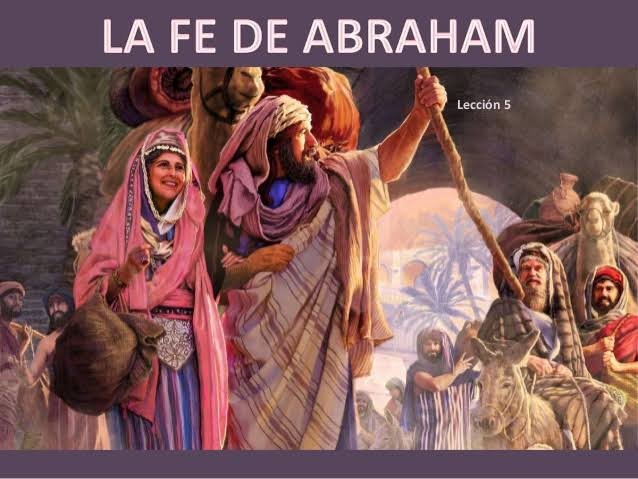 Source
In Genesis 12, where the story of Abraham began, we read that he left Ur of the Chaldeans, and went to Haran. He delayed in Haran and there he lost a lot of time, but finally he came to the land of Canaan; and when he arrived in the land of Canaan, God appeared to him. In verse 7 of chapter 12 of Genesis, we read: "And the Lord appeared to Abram, and said unto him, Unto thy seed will I give this land: and there he built an altar unto the Lord, who appeared unto him." Wherever this man went, he always built an altar. When he came to the land of Shechem, he built an altar. There he built an altar to the Lord when he went to the plains of Moriyah.
So wherever Abraham arrived, he built an altar for God. When one visits that land today, one is surprised by the amount of buildings that Herod built. He not only built the temple, which in reality never came to completion in Jerusalem, but also built palaces, fortresses and cities throughout the land. But, on the other hand, there was no worship of God. But in the case of Abraham, all he did was to build altars to worship God, and this prompted him to obey God. Abraham worshiped God by faith; and then he obeyed God by faith.
Credits to the biblical school following the teacher.