Hello friends of Steemchurch, the opportunity has come to receive a bountiful harvest/expansion and growth of our lives base on our energies, efforts and wisdom we input into labour work in the farm.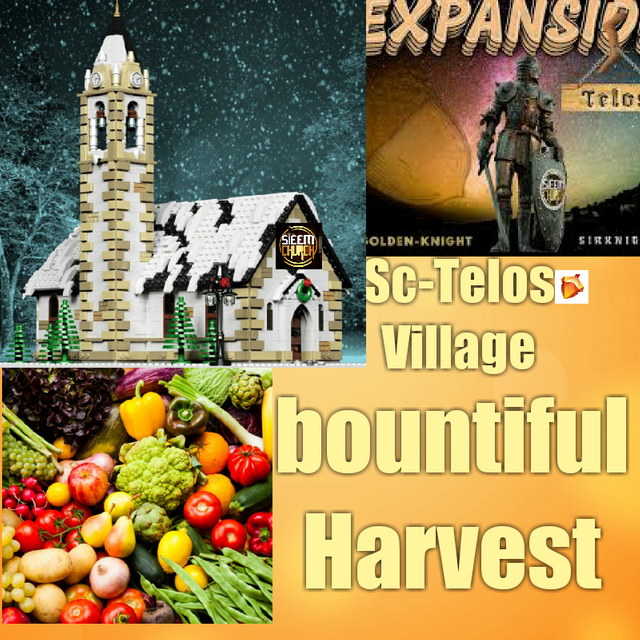 Like a farmer, the hard days may come when you till the land, plough, gather all the debris, sow the seeds. The expectations are to experience the required rainfall, optimum temperature and good weather conditions. For we say that "the Lord is the farmer, but not the farmer himself." If these expectations fail, it means produce are going to be scanty for the farmer, hence, his toil and effort engineered will be in vain.
Lucky enough, as farmers and for that matter Parishioners in this sense, though we have sown with much suffering and energy lost, at times we lose faith and hope, at times too we become nervous of the work. But, all these are human nature. In actual sense, every fruitful substance has some little bitter portion attack to it. This is the hour our luck have shone, and we are to reap a bountiful harvest-all about expansion of Steemchurch Telos. The ongoing registration of various Parishioners of Steemchurch for Steemchurch Telos Accounts.
"Those who sow with tears
will reap with songs of joy.
Those who go out weeping,
carrying seed to sow,
will return with songs of joy,
carrying sheaves with them."
(Psalm 126:5-6)
Many people have said yes to The Expansion of @sc-telos according to the updates that @steemchurch and @sirknight posts give us. Now, what we had anticipated long ago has now come into play, that we should register for Steemchurch Telos accounts so that we can reap bountiful and touch other peoples lives and draw them closer to this tower of freedom.
Families and friends of Steemchurch, this is the time to reap and reap bountifully by having registered as a member, lets converge at the registration App, follow the instructions and fill our details.
Below is the link for the Registration:
https://goo.gl/forms/TOJ4cCDiMT4KlM0g2
Thanks to all Parishioners for taken your time to read this post.
oppongk