STEEMCHURCH - Reconciled with God
A warm greeting Dear friends and brothers
Welcome to my blog
God bless you!
You... who once were strangers and enemies in your minds, doing evil deeds, now (Jesus Christ) has reconciled you in his body of flesh, through death, to present you holy and blameless and blameless before him.
Colossians 1:21-22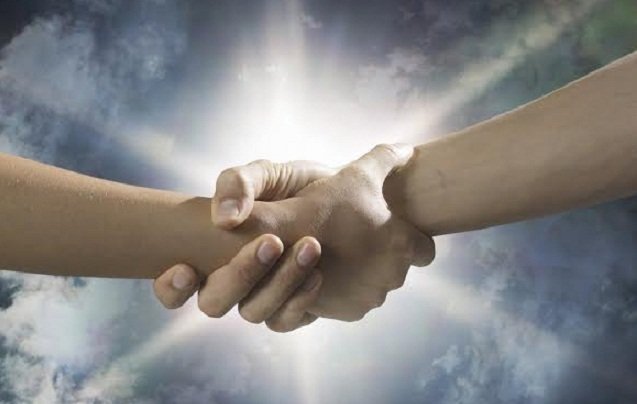 Source
Because of the sin that dwells in him, man is all the opposite of what God is: light, love and holiness. Those characters are so strange to us! The Bible clearly mentions the lamentable state of every man before God: "stranger," "enemy," doer of "evil deeds. Each of us deserves God's judgment.
But do you know that Jesus, the Son of God, came to earth to reconcile us with him? "God was in Christ reconciling the world to Himself, not counting their sins against men" (2 Corinthians 5:19). For this he had to die on a cross, voluntarily bearing the punishment reserved for us. It is wonderful to discover that Jesus, who was not responsible for man's rebellion, did everything to bring us closer to God. He himself was God, creator of all that exists, yet he was treated as a wrongdoer. He died so that the guilty would be made righteous. He who believes in him and accepts him as his Savior obtains peace with God.
When two people reconcile, it is generally necessary for each to play his part. But God did everything through Jesus Christ, and He only asks us to accept it. For men, it is often difficult to forget the object of discord. Instead God declares: "I will remember your sins no more" (Hebrews 10:17). Thanks to the sufferings and death of Jesus on the cross, God sees believers as cleansed, innocent, blameless and perfect.