STEEMCHURCH - God did not spare his own Son
A warm greeting Dear friends and brothers
Welcome to my blog
God bless you!
My God, my God, why have you forsaken me? Why are you so far from my salvation, and from the words of my cry?
Psalm 22:1
(God) spared neither His own Son, but gave Him up for us all.
Romans 8:32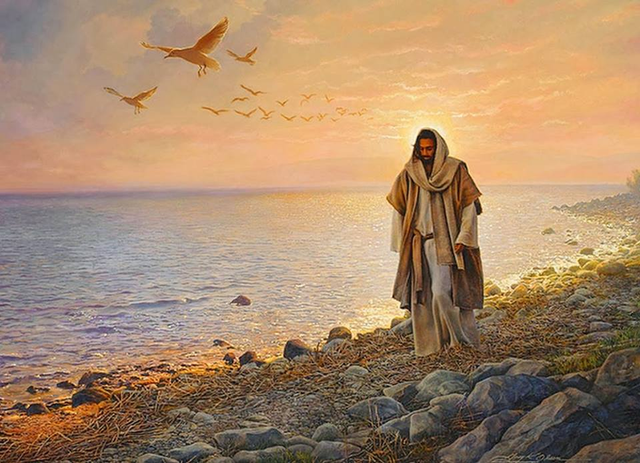 Source
The life of the Lord Jesus was marked by obedience to God his Father. He obeyed not out of obligation but out of love for God. Moving toward the cross, he said, "That the world may know that I love the Father, and as the Father has commanded me, so do I" (John 14:31). Obedient, he allowed himself to be crucified by giving his life for guilty men. Thus he proclaimed before the whole world his love for his Father and for us. He was "obedient unto death, even death on a cross" (Philippians 2:8). No human love can compare to the Father's love for the Son and the Son's love for the Father.
This love led the Lord Jesus to the cross. In order to forgive our guilt, God demanded a ransom. Therefore Jesus bore our sins; God Himself struck Him, "for us He made Him to be sin" (2 Corinthians 5:21). As the prophet Isaiah announced, Jesus "was wounded for our transgressions... the Lord laid on him the sin of us all" (Isaiah 53:5-10).
In those hours of unspeakable anguish, Jesus turned to the God He loved and trusted. But God, the holy God, left His Son burdened with our sins. And Jesus cried out with a loud voice, "My God, my God, why have You forsaken me?" (Matthew 27:46).
God gave us His Son. Whoever believes that his sins were atoned for on the cross can say: "The Son of God... loved me and gave himself up for me" (Galatians 2:20). Yes, "God is love" (1 John 4:8).