STEEMCHURCH - God and Father
A warm greeting Dear friends and brothers
Welcome to my blog
God bless you!
(Jesus said:) I ascend to my Father and to your Father, to my God and to your God.
John 20:17
The Father Himself loves you.
John 16:27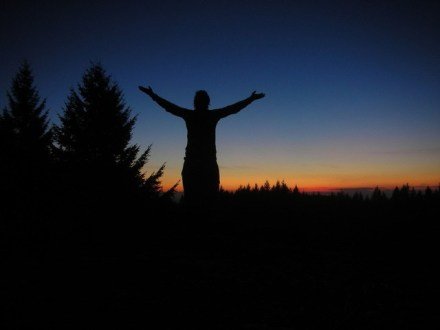 Source
There is an important difference between the two terms God and Father used in the New Testament to speak of God. When the word God is used, it is about your sovereign being. When he is called Father, as Jesus did, it is the manifestation of his relationship with him, or of that which he was going to establish between God and us by his work of grace.
Here are some examples: "The Father loves the Son, and has given all things into his hand... He who refuses to believe in the Son shall not see life, but the wrath of God is upon him" (John 3:35-36). "No one has ever seen God; the only begotten Son, who is in the bosom of the Father, he has made him known" (John 1:18). "The Father seeks such worshipers to worship Him. God is Spirit; and they that worship Him must worship Him in spirit and in truth" (John 4:23-24). "No one comes to the Father but by me" (John 14:6).
The Lord Jesus always spoke of God as His Father. This expresses the relationship between the Father and the Son: "I am not alone, for the Father is with me" (John 16:32). For us to have that precious relationship with the Father, the Lord Jesus had to pass through the cross; there our Savior endured in our place the judgment for our sins, on behalf of the holy God. He exclaimed in the anguish of his soul, "My God, my God, why have you forsaken me?" (Matthew 27:46).
And now, thanks to Jesus' work of atonement, Christians can know God as their Father. They speak to Him as to a Father who loves them and listens to them. They worship Him as "the God and Father of our Lord Jesus Christ" (Ephesians 1:3).