interceccion prayer - log in www.steemchurch.net

For followers of Jesus Christ, prayer is the best way to communicate with God. Prayer is the vehicle for daily dialogue with the one who created us. The importance of daily communication through prayer can not be overestimated. It is so important that it is mentioned more than 250 times in the scriptures. So, why is daily prayer so important? First, daily prayer gives us the opportunity to share all aspects of our life with God. Second, daily prayer gives us the opportunity to express our gratitude for the things that God provides. Third, daily prayer provides the platform to confess our sins and ask for help to overcome them. Fourth, daily prayer is an act of worship and obedience. And finally, daily prayer is a way of recognizing who is really in control of our lives.
enter our website fill out the form and we will pray for you: www.steemchurch.net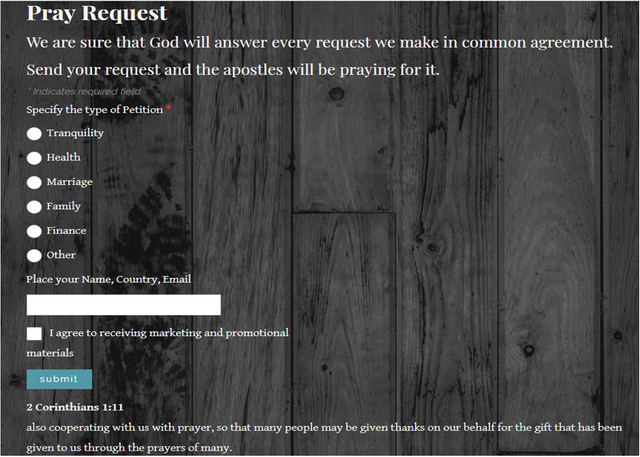 ---
WHAT DOES INTERCESSION MEAN?
It is the action or effect of interceding
It is the act of asking or mediating before God, instead of others, (Esther 4: 7-16; 7: 1-4)
Bring justifiable and precise arguments before God, with feelings appropriate to the situation that the person we are interceding for is going to be effective. So you will have to know the problem, whether God reveals it, receives knowledge of it from another person, or the person itself
The Hebrew word "pagá" describes intercession as "affecting, by accident or violence", by importunity, "lashing out", "carrying", "asking", "begging", "supplicating", "interposing"; Interposing means: putting yourself between two things or people, (as Ester did). Use your influence or authority in order to get something for another person. Do not carry out an action, invest the right of something
It is the action of revealing ourselves against the existing reality to declare the contrary, by faith in Christ Jesus
The Hebrew word "bacash" describes intercession as "request", "supplicate", "pray", etc.
Intercessory prayer activates the power of God in favor of those who intercede
THE IMPORTANCE OF INTERCESSION (Ezekiel 22: 23-30)
The need to intercede, (vs. 23-29)
God looks for intercessors, (v. 30)
The difference that intercession makes, (vs. 30b-31)
The benefits of the intercessor, (Ezekiel 9: 4-6)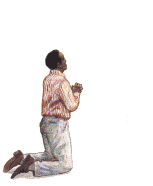 www.steemchurch.net