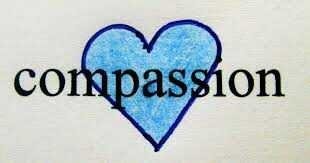 Have you realized that some people are naturally more compassionate than others? Possibly it could be their personalities or how they were brought up. Nonetheless, believers are told to put on compassionate hearts (Colossians 3:12).
Although our emotions can not be manufactured on demand, we can actually alter our thoughts, which in turn would affect our feelings. Compassion is a possible emotion only when we think and place others before ourselves. Being self-centered prevents us from noticing the needs and hurts of the people around us. Hence, we need a renewed mind.
As humans, we are born into this world with a selfish and sinful nature. However, when someone puts his or her trust in Jesus and accepts Him as his or her Lord and Savior, such a person receives a "new self" manufactured in righteousness by God. (Ephessians 4:22-24). When our minds become renewed with the Word of God, and we grow in the love of Christ and obedience, compassion commences to flow through us. Instead of we being oblivious to the sufferings and pains of the people around us, God opens our eyes and uses us to comfort such people in need.
A compassionate heart is not achieved through self-effort, rather it is obtained through a God-focused life. As we draw nearer to God through His Word, He transforms our thoughts, emotions, and focus. What a relief it is know that God has already provided us with all that we need to follow example of Jesus' caring nature.
Thank you for making time to reflect on today's message. Stay blessed.