Before this time tomorrow.... A change will come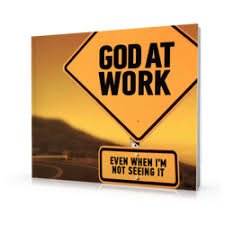 Image source
No matter what your experiences in life might have been, the fact still remains that there is a tomorrow and God is definitely going to intervene in every facet of your life so don't give up on God before your tomorrow comes!!!
Bear in mind that God is at work somewhere in the background, where you cannot see
Remember in the bible 2Kings 7:1
"Elisha said, "Hear the word of the LORD. This is what the LORD says: About this time tomorrow, a seah of flour will sell for a shekel and two seahs of barley for a shekel at the gate of Samaria."
As the days go by, there is a miracle the Lord is yet to perform in your life. Things will not continue to be the way it has been. You are alive because there is yet a Glory to be revealed through your life here on earth.
At best you can only have the knowledge of what is happening to you now, your tomorrow is only known and determined by God.
Irrespective of what you have achieved so far in life, your best is yet to come. You have no reason to give up in any situation of life. God is still interested in you that's why you are still living.
Therefore, before this time tomorrow God will perform wonders in your life. You will never remain the same again because your story is about to change for the better. Be mindful of what you do today. Allow God to work in you to work out His good pleasure in your life.
All you need to do.. Is believe that God is able to do just what He says He will do...
He is not in the business of failing or letting people down...
So have faith.. Believe.. And watch things turn around for the better..
.......SELAH...
Have a great night FAM...