This past weekend in Church we discussed one of the most famous texts in all of scripture, 1 Corinthians 13.
We discussed this text in our ongoing sermon series "Master Class" where our pastors unpack the Apostle Paul's book of 1 Corinthians. I found a lot of value in the sermon and thought you may as well. The video linked below is free to download or view at the ThisisVillage website.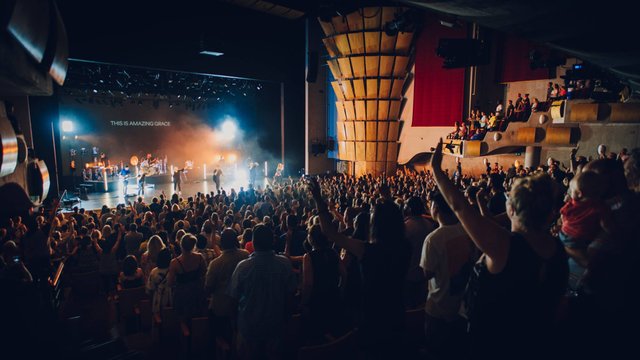 1 Corinthians 13 English Standard Version (ESV)
The Way of Love
13 If I speak in the tongues of men and of angels, but have not love, I am a noisy gong or a clanging cymbal. 2 And if I have prophetic powers, and understand all mysteries and all knowledge, and if I have all faith, so as to remove mountains, but have not love, I am nothing. 3 If I give away all I have, and if I deliver up my body to be burned,[a] but have not love, I gain nothing.
4 Love is patient and kind; love does not envy or boast; it is not arrogant 5 or rude. It does not insist on its own way; it is not irritable or resentful;[b] 6 it does not rejoice at wrongdoing, but rejoices with the truth. 7 Love bears all things, believes all things, hopes all things, endures all things.
8 Love never ends. As for prophecies, they will pass away; as for tongues, they will cease; as for knowledge, it will pass away. 9 For we know in part and we prophesy in part, 10 but when the perfect comes, the partial will pass away. 11 When I was a child, I spoke like a child, I thought like a child, I reasoned like a child. When I became a man, I gave up childish ways. 12 For now we see in a mirror dimly, but then face to face. Now I know in part; then I shall know fully, even as I have been fully known.
13 So now faith, hope, and love abide, these three; but the greatest of these is love.
Footnotes:
1 Corinthians 13:3 Some manuscripts deliver up my body [to death] that I may boast
1 Corinthians 13:5 Greek irritable and does not count up wrongdoing
Love: The Excellent Way
My Prayer:
Lord help us love your way, selflessly and sacrificially, seeking the best interest of those near us, despite ourselves, and in your honor. Not so that we might be known for our good works but so that you might be. In Jesus name we pray. Amen.


More from me:
🔴 Steemit: https://steemit.com/@infidel1258
🔴 Steemit # 2: https://steemit.com/@itisfinished
🔴 YouTube: https://www.youtube.com/channel/UCOoOxEybRJm_iK7EtL11YNw
🔴 Instagram: https://www.instagram.com/infidel1258/
🔴 Minds: https://www.minds.com/register?referrer=infidel1258
Referral Links:
▶️ Brave Browser: https://brave.com/dwa705
▶️ Steem Monsters: https://steemmonsters.com?ref=infidel1258
▶️ Actifit: https://actifit.io/signup?referrer=infidel1258
▶️ Partiko: https://partiko.app/referral/infidel1258
▶️ CoinSquare: https://coinsquare.com/register?r=lbdcL
▶️ Coinbase: https://www.coinbase.com/join/59bbe24dd0e8a800f12e7b93