WEDNESDAY PROPELLANT: WHAT DO YOU DO WHEN YOU IN A DILEMMA?
Let me shake this table small, I know plenty persons close to me and reading this are on this table, I just hope I don't break it.
Immediately something happens to someone who is in a relationship, the first thing they want to do is talk to babe about it. (Remember that babe is both to brother and sister, I don't know what you call yours sha, no vex). It feels like a sweet thing to do, it feels like love, immediately you hit a snag, you are dialling his/her number to tell him/her about what happened and you people will then encourage yourself with loving words and maybe for some serious ones, they'd pray about it. But their major satisfaction and relief is that they told bae. Love is sweet sha, but it won't give you answers to that problem in a way though.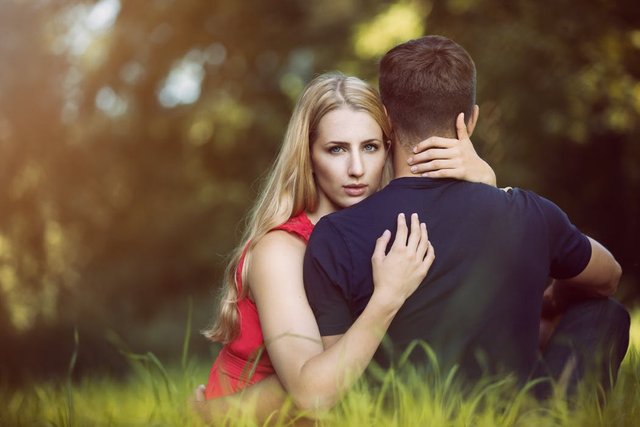 source
---
When you encounter a challenge, when you have a need, when you are in distress, if man is who your first point of thought goes to, maybe to give you money, to solve the need, to give you solution etc, it shows that your faith in God has deteriorated and that your trust is in man.
In prayers and supplications, let your request be made known unto God - Phil. 4:6
Tell God about it first, He alone can solve that problem, if He can't, no one can and no one should try. But thank God, because there is NOTHING to hard for Him, so put your trust in THE SOURCE(GOD) and not the resources.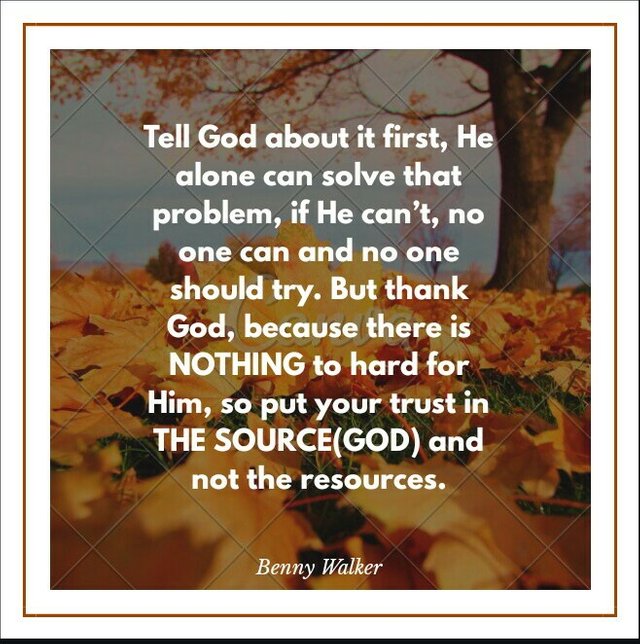 God bless you immediately
Good morning
Facebook link