WITH DETERMINATION AND COMMITTMENT, THE CHURCH WILL ACHIEVE MORE
I apologize for my little inactivity in the community. I am not away; it's just that I'm writing my examination in school currently which requires optimum concentration. I request that everyone offer prayers on that behalf for a successful school year.
I also want to congratulate @Darlenys01, the new leader and frontier of the Steemchurch International Ministry. How I love that name? Truly, she is a great personality with great visions and goals. One can clearly see this on the things she does. I would say that she is deserving of the mantle and that she will break new grounds for the church with the commitment and support of every other person. God bless you.
---
That being said, in few lines below, I'd like to broaden our minds on the concept of determination and making up one's mind. Why should you make up your mind?
---
Beloved people of God, it is worthy of note that great people are not usually smarter, richer or more talented, great personalities are just people who show a bit more commitment to whatever the do. Before Daniel's wisdom was being tested, he was first determined to stand firm for his faith in the living God irrespective of the magnitude of the threat against his life. Daniel did not become great in the land of his captivity; his greatness began long before then.
---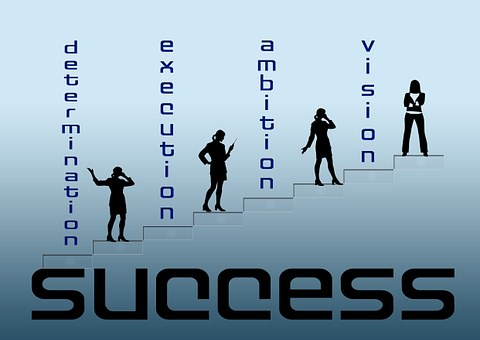 source
---
Let me point out a few things for us, there are problems that can make one not to show real commitment and they include INSECURITY.
---
Insecurity Trap: Before one can make real commitment to anything, he has to overcome what I call the Insecurity Trap. Insecure people people do not take risks and they always have an alternative in case God fails them. As such, they tend to become dependent on perishable things rather than showing dependency on God. In the story of Daniel, we come to see that Daniel was not frightened despite Melzar's warnings that the king would be offended if he refuses to eat the royal food. He purposed not to defile himself and this boldness and determination worked wonders for him and his friends.
---
More so, if our commitment must last, we must fight the second problem which I term the Insecurity Problem. When a man attains some heights or achieved certain feats, he will want to guide it. He will also want people to continue thinking well of him so he starts living defensively. Daniel remained consistent in his walk with God. He stood for the truth and neither Nebuchadnezzar nor his Presidents could cow Daniel.
---
The third thing is the 'Satisfaction Problem'. If our lives is not touched by needs, how can we, you, be moved by the needs of others? Though Daniel was comparatively comfortable in Babylon, when he discovered they had spent more than 70 years in captivity, he stood in the gap for his people. Daniel sought for their release and deliverance through days of fasting and prayers and God heard him.
What are you being committed to? Are you steadfast? This message is coming at a timely season; the season of transition. If only we can be committed to the ministry, then we will achieve more.
GOD BLESS YOU!!