Lifting Unstoppable Women: Spring Queens
It had taken me as a time of rest in writing, God was probably dealing with me for my next messages, it is at this time that it is necessary for women to be raised and empowered to establish the kingdom in their homes, in their marriage, in the I work and in everything I undertake.
They say that behind a great man, there is a great woman, and this is true, if we want to see healthy societies and prosper families have to be strengthened, it is women who must take the reins of our homes and work on paper so that We were designed.
This uprising of women is not given by feminism, nor by believing that we have more right than men, no, it is given to be that suitable help, for what we were created.When we see in men erroneous attitudes towards women, in most cases there are the values ​​and the way this child grew up, as a mother we know that if we form good children, they will also be excellent husbands and fathers.
Sometimes God reminds us of things we think are insignificant, casual or unimportant, however, a few days ago he reminded me of a year of my childhood where I was "Queen of Spring" and when I looked for that photograph, already old, withered For the time, I could feel the soft whisper of the spirit say: "Darlenys, nothing happens by chance in people's lives, from that very small moment you are the queen of spring, and you still are" this is not a physical reign What happens over the years but is strengthened to leave a legacy, a legacy in all those women who go through your life.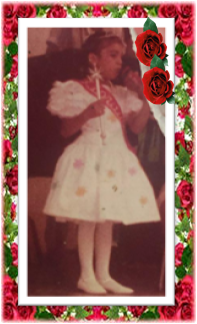 What a tremendous word I have been able to receive in my spirit ....
I broke a lot remembering that beautiful time of my life, remembering the grandmother who is not there and who made me that queen dress, "Spring Queen"
Do you know what spring is?
According to Wikipedia, Spring is one of the four seasons of the temperate zones of planet Earth, it follows winter and precedes summer. The term premium comes from "first" and "green".
Spring can also refer to the ideas of rebirth, rejuvenation, renewal, resurrection and new growth. In the literature, spring represents the youth, time or phase of a person's life in which they say they are in the "flower of life" since in the spring the plants bloom, there are many birds, the sun shines brighter , the days are longer.
There are many women who have lost their identity and God wants to bring back all those queens that he created for his glory and his honor and has given me this word of renewal:
THE TIME OF FINE FLOWERS ARRIVED ...
10 My beloved spoke, and said to me:
Get up, my friend, my beautiful one, and come.
11 For behold, winter has passed,
He has moved, the rain is gone;
12 Flowers have been shown on earth,
The time of the song has come..
Song of Songs 2: 11,12
No matter how long the winter has lasted, this is a time of renewal, no matter how many dark nights we have spent, the dawn will appear in our lives.If only someone could understand how valuable we are to God, he entrusted us with important things, we will have winters but spring will always prevail."We will be like a tree planted next to streams of water that bears fruit in its time and its leaf does not fall, but everything it does will prosper".
We were born to perfume every place with spring flowers, that seed must be sown in each person, so that it germinates, Jesus saw the heart of a widow, had lost her husband and also her son, however he had mercy and resurrected to the young man, that same God can do with your heart in this winter time, it can change all circumstances and make you flourish.
Repeat these words and keep them in your heart: I will flourish, no matter what is happening, I believe God and his promises and what he said will be fulfilled, God can kill me, but I will still trust him ...
Today Jesus is calling you and is telling you to get up. You are his beautiful work, his perfect girlfriend, the cause for whom he shed his blood. You have a lot of esteem and courage in their eyes, therefore, you are not insignificant. Come, approach him because winter has passed!
A true spring queen knows that in her there will be pollen that will make us sneeze, even though they love flowers and butterflies.
Finally, a phrase that marked me, Darlenys: the spring queen means Queen of the smile of God, reflects on the miracle of spring with this beautiful video by the great musician Andre Rieu and his Orchestra performing Spring Blossom. God fill you with his love.

Your house, your family, the world awaits the Queens of Springs
---
---

With lots of love,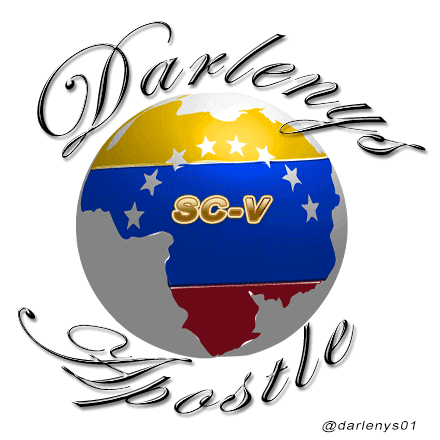 MOTHER OF THE CROWDS