"You were taught, with regard to your former way of life, to put off your old self, which is being corrupted by its deceitful desires; to be made new in the attitude of your minds; and to put on the new self, created to be like God in true righteousness and holiness. "
Ephesians 4: 22-24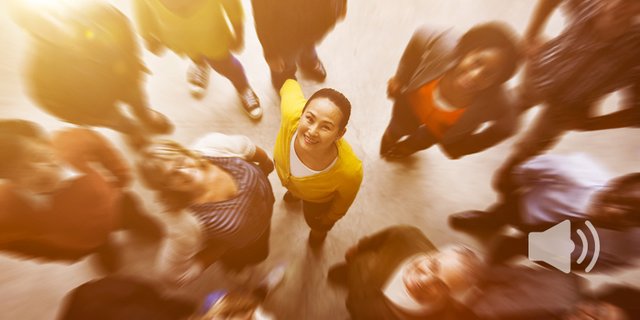 Link
Hello, according to the text presented above regarding "get rid of", we mean DO NOT remain subject to the tendency of our old nature, "We are no longer slaves."
In most cases people are clearly focused on the result, not saying bad words, not drinking wine, dressing in suits, not raising their voices, not clapping, not listening to more worldly music, not watching TV anymore, Women did not cut their hair and similar things.
Do not conform to the pattern of this world, but be transformed by the renewing of your mind. Then you will be able to test and approve what God's will is—his good, pleasing and perfect will.
Romans 12: 2
Do not conform to the people who act on impulse, who live like robots looking, know and be transformed as well as God, so you will know the plans and will of God for you in this century.
For I know the plans I have for you," declares the Lord, "plans to prosper you and not to harm you, plans to give you hope and a future.
Jeremiah 29:11
If we know God's plans for us, we will live better. . .
We live a new experience "In Christ", that is: We live as children of God believing in his word and living it as our new reality.
I invite you to live like this by the word of God: "what I now live in the flesh, I live in the faith of the Son of God."
---
Español
---
"Con respecto a vuestra antigua manera de vivir, despojaos del viejo hombre que está viciado por los deseos engañosos; pero renovaos en el espíritu de vuestra mente, y vestíos del nuevo hombre que ha sido creado a semejanza de Dios en justicia y santidad de verdad"
Efesios 4:22-24
---
---
Hola, según el texto antes presentado con respecto a "despojaos", nos referimos a NO seguir sujetos a la tendencia de nuestra vieja naturaleza, "Ya no somos mas esclavos".
En la mayoría de los casos las personas están enfocadas netamente al resultado, no decir malas palabra, no tomar vino, vestirse de traje, no levantar la voz, no aplaudir, no escuchar mas música mundana, no ver mas la tv, las mujeres no cortarse el pelo y así cosas semejantes.
No os conforméis a este siglo, sino transformaos por medio de la renovación de vuestro entendimiento, para que comprobéis cuál sea la buena voluntad de Dios, agradable y perfecta.
Romanos 12:2
No se conformen a las personas que actúan por impulso, que viven como robots aparentando, conozcan y sean transformados así conocen mejor a Dios, así conocerán los planes y la voluntad de Dios para ustedes en este siglo.
Porque yo sé los pensamientos que tengo acerca de vosotros, dice Jehová, pensamientos de paz, y no de mal, para daros el fin que esperáis.
Jeremias 29:11
Si conocemos los planes de Dios para nosotros viviremos mejor. . .
Vivimos una nueva experiencia "En Cristo", esto es: Vivimos como hijos de Dios creyendo en su palabra y viviéndola como nuestra nueva realidad.
Te invito a vivir así por la palabra de Dios: "lo que ahora vivo en la carne, lo vivo en la fe del Hijo de Dios".
---
---
Muchas Gracias por compartir esta lectura, deseo que el Espíritu Santo de Dios traiga revelación de su palabra a nuestras vidas.