With God, are we losing or winning? || Con Dios ¿Estamos perdiendo o ganando?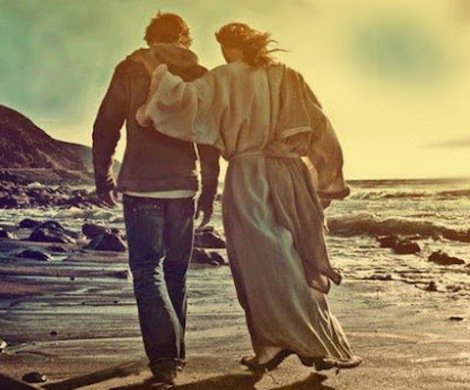 LINK
Little by little we surrender to God, we allow our self to diminish so that the Lord can develop in our lives.
Great crowds went with him; and turning, he said to them: 26 If anyone comes to me and does not hate his father, and mother, and wife, and children, and brothers, and sisters, and even his own life also, he cannot be my disciple. 27 And whoever does not carry his cross and come after me, he cannot be my disciple. 28 For which of you, wanting to build a tower, does not first sit down and calculate the expenses, to see if he has what he needs to finish it? 29 Lest after he has laid the foundation, and is not able to finish it, all who see it begin to mock him, 30 saying, This man began to build, and was not able to finish. 31 Or what king, when he goes to war against another king, does not first sit down and consider whether he can with ten thousand confront him who comes against him with twenty thousand? 32 And if he cannot, while the other is still far away, he sends him an embassy and asks for terms of peace. 33 Therefore, any of you who does not renounce everything that he possesses cannot be my disciple.
Luke 14:25-33
This picture is conveniently taken by many to say leave everything: Your property, your families, father and mother and follow Christ or else you are not worthy of him. Although this may seem illogical, it happens and it is sad.
But here what we are referring to with this text is the control that we give to the Lord over our lives, what we leave behind, what we get rid of in contrast to how much and better we gain as a result of our surrender . This raises a question: How can we measure or identify if we are delivered to the Lord?
First of all, what we always seek is that His will be done above all things, we recognize the power and authority of the Lord over our lives, our affairs, our businesses, etc. We follow the Lord even when we have no idea where the path is and there are no apparent reasons to do so. Does that sound familiar?
It is a sign that we are letting God act and take the helm of our lives when we stop negotiating with God, we forget that those who have everything to lose are only us, just as we also have everything to gain Let us remember that we are saved absolutely by grace. What can we negotiate? We are the ones who owe ourselves to God forever!
When we talk about a complete dedication we are not referring to leaving our job, our family to be in church (This threatens our physical and spiritual health, especially in our relationships) it is true that some people have the call to dedicate themselves 100% on the job but that's another topic. Giving ourselves completely to God voluntarily, recognizing his power and majesty, that the sufficiency of God sustains us, in this way we make ourselves available to be useful in his hands at his service for our development and that of others.
NONE of this is simple, little by little we grow and mature, we understand and act accordingly. Give your life to God!
Link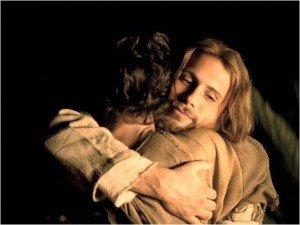 LINK
Poco a poco nos rendimos a Dios, permitimos que nuestro yo mengue para que el Señor se desarrolle en nuestras vidas.
Grandes multitudes iban con él; y volviéndose, les dijo: 26 Si alguno viene a mí, y no aborrece a su padre, y madre, y mujer, e hijos, y hermanos, y hermanas, y aun también su propia vida, no puede ser mi discípulo. 27 Y el que no lleva su cruz y viene en pos de mí, no puede ser mi discípulo. 28 Porque ¿quién de vosotros, queriendo edificar una torre, no se sienta primero y calcula los gastos, a ver si tiene lo que necesita para acabarla? 29 No sea que después que haya puesto el cimiento, y no pueda acabarla, todos los que lo vean comiencen a hacer burla de él, 30 diciendo: Este hombre comenzó a edificar, y no pudo acabar. 31 ¿O qué rey, al marchar a la guerra contra otro rey, no se sienta primero y considera si puede hacer frente con diez mil al que viene contra él con veinte mil? 32 Y si no puede, cuando el otro está todavía lejos, le envía una embajada y le pide condiciones de paz. 33 Así, pues, cualquiera de vosotros que no renuncia a todo lo que posee, no puede ser mi discípulo.
Lucas 14:25-33
Este cuadro muchos lo toman convenientemente para decir dejen todo: Sus bienes, sus familias, padre y madre y sigan a Cristo o de lo contrario no son dignos de él. Esto aunque pareciera algo ilógico sucede y es triste.
Pero acá a lo que nos referimos con este texto es al control que le damos al Señor sobre nuestras vidas, lo que dejamos, de lo que nos despojamos en contraste con lo mucho y mejor que ganamos como resultado de nuestra entrega. A esto surge una pregunta ¿Cómo podemos medir o identificar si estamos entregados al Señor?
En primer lugar lo que siempre buscamos es que su voluntad sea hecha por sobre todas las cosas, reconocemos el poder y potestad del Señor sobre nuestra vida, nuestros asuntos, nuestros negocios, etc. Seguimos al Señor aún cuando no tenemos idea hacia donde es el camino y no existen razones aparentes para hacerlo, ¿Te suena familiar?.
Es una señal que estamos dejando a Dios actuar y tomar el timón de nuestras vidas cuando dejamos de negociar con Dios, nos olvidamos que los que tienen todas las de perder somos solamente nosotros, como asi también tenemos todas las de ganar, Recordemos que somos salvos absolutamente por gracia ¿Que podemos negociar?, somos nosotros quienes nos debemos a Dios para siempre!
Cuando hablamos de una entrega completa no nos referimos a dejar nuestro trabajo, nuestra familia para estar en la iglesia (Esto atenta contra nuestra salud física y espiritual, sobretodo en nuestras relaciones) cierto que algunas personas tienen el llamado para dedicarse 100% a la obra pero ese es otro tema. Entregarnos completamente a Dios voluntariamente reconociendo su poder y majestad, que la suficiencia de Dios nos sostiene, de esta manera nos ponemos a disposición para ser útiles en sus manos a su servicio para nuestro desarrollo y el de los demás.
NADA de esto es sencillo, poco a poco crecemos y maduramos, entendemos y actuamos en consecuencia. Entrega tu vida a Dios!
---
---
Muchas Gracias por compartir esta lectura, deseo que el Espíritu Santo de Dios traiga revelación de su palabra a nuestras vidas.