¿Que es lo que nos limite de acercarnos a Dios? || What is it that limits us from getting closer to God?
This feeling, like many others, is born of thought. They seem harmless but can act as great limitations in our lives.
Most of these thoughts and others form the paradigms, they are those preconceived ideas from childhood and if we do not work on them, they last in the same way for a lifetime and do not allow us to develop our full potential.
---
---
Perhaps at work or at school since you were little you thought: "This person is better than me because he can do such things", negative thoughts can be created in our minds by ideas, words and above all lived experiences, in the same way we drag it for many years.
Everything we learn as children, what we are exposed to, will shape us in many aspects, physically but mostly mentally and emotionally, as we face situations of "inferiority" as children, we take that idea as a judgment of ourselves and we use parameters resulting "According to us" inferior to others in everything. This leads us to suffer in many fields, our expectations are reduced to almost nothing.
How can I deal with this, mare. We must accept all our imperfections, remember that all of these are an opportunity to grow. If we also make an effort to understand our abilities, we will understand that we are not inferior to anyone.
Here, too, a very important point is that you avoid comparing yourself to others, everyone has their rhythm, their growth and their way of doing things and facing life, you are not the same as anyone else, you are unique and special. It is important that you learn to use more positive language with yourself by applying the negative voice of your mind and replacing it with a positive voice that increases your self-esteem.
Always remember to seek support from friends, family, especially professionals who can help you face different situations in life and thus help you gain a better perspective on life.
https://ministeriointernacional.com/wp-content/uploads/2023/06/%C2%BFComo-acercarme-a-Dios-1024x683.webp
LINK
God in his word tells us that he has made everything good so that we always receive the best, but what is it that does not allow us to enjoy everything that God is and has for us?
God, my God, it's you;
At dawn I will look for you;
My soul thirsts for you, my flesh longs for you,
In dry and arid land where there is no water,
To see your power and your glory,
Just as I have looked at you in the sanctuary.
Because your mercy is better than life;
My lips will praise you.
So I will bless you in my life;
In your name I will raise my hands.
My soul will be satisfied with meat and fatness,
And with jubilant lips my mouth will praise you,
When I remember you in my bed,
When I meditate on you in the vigils of the night.
Because you have been my help
And so in the shadow of your wings I will rejoice.
My soul is attached to you;
Your right hand upholds me.
Psalms 63:1-8
Each one of us has deep desires in life, maybe you want a great relationship or a new opportunity, I'm sure any desire involves another person, we have a compelling need for love, perhaps even with all our greatest and best effort can leave us disappointed anyway.
In the word of God we find expressions about the need for God's love, David expresses that his soul feels dry and arid, like a desert without water, speaking of God's hunger, the father wants us to want his company and we can compare how he loves us "Eternal love".
Only we find it difficult to get closer to God and nothing depends on God, it can be our pride, we can fall into the idea that we are very sinful or unworthy of God because of what we are or do, but the reality is that God loves us just as we are and invites us into his presence like this with all our faults. God is not like man, God does not fail, he does not betray, let's try to spend more time close to him.
Let us identify what separates us from God and know that it is us and our ideas, let us know that it is not God's idea. God is always willing to listen and surprise us.
Link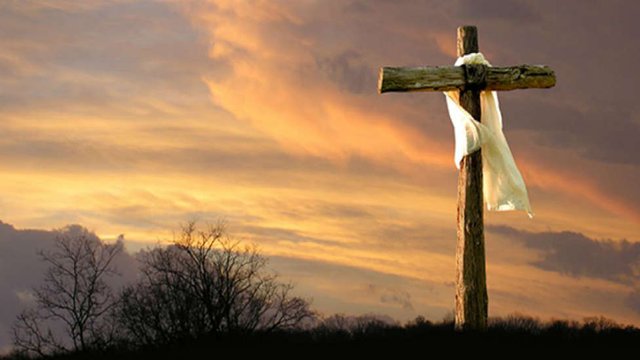 LINK
Dios en su palabra nos dice que todo lo ha hecho bueno para que recibamos lo mejor siempre, pero ¿Qué es lo que no nos permite disfrutar de todo lo que Dios es y tiene para nosotros?
Dios, Dios mío eres tú;
De madrugada te buscaré;
Mi alma tiene sed de ti, mi carne te anhela,
En tierra seca y árida donde no hay aguas,
Para ver tu poder y tu gloria,
Así como te he mirado en el santuario.
Porque mejor es tu misericordia que la vida;
Mis labios te alabarán.
Así te bendeciré en mi vida;
En tu nombre alzaré mis manos.
Como de meollo y de grosura será saciada mi alma,
Y con labios de júbilo te alabará mi boca,
Cuando me acuerde de ti en mi lecho,
Cuando medite en ti en las vigilias de la noche.
Porque has sido mi socorro,
Y así en la sombra de tus alas me regocijaré.
Está mi alma apegada a ti;
Tu diestra me ha sostenido.
Salmos 63:1-8
Cada uno de nosotros tiene profundos deseos en la vida, quizas deseas una excelente relación o una nueva oportunidad, estoy seguro que cualquier deseo involucra otra persona, tenemos una necesidad imperante de amor, quizás aún con todo nuestro mayor y mejor esfuerzo pueden dejarnos decepcionados de todas maneras.
En la palabra de Dios encontramos expresiones acerca de la necesidad del amor de Dios, David expresa que su alma se siente seca y árida, como un desierto sin agua hablando del hambre de Dios, el padre desea que que deseemos su compañía y podemos comparar de como él nos ama "Amor eterno".
Solo a nosotros nos resulta difícil acercarnos a Dios y nada depende de Dios, puede ser nuestro orgullo, podemos caer en la idea que somos muy pecadores o indignos de Dios por lo que somos o hacemos, pero la realidad es que Dios nos ama tal cual somos y nos invita a su presencia así con todas nuestras fallas. Dios no es como el hombre, Dios no falla, no traiciona, tratemos de pasar mas tiempo cerca de él.
Identifiquemos que es lo que nos separa de Dios y sepamos que somos nosotros y nuestras ideas, sepamos que no es la idea de Dios.Dios siempre está dispuesto a escuchar y sorprendernos.
---
---
Muchas Gracias por compartir esta lectura, deseo que el Espíritu Santo de Dios traiga revelación de su palabra a nuestras vidas.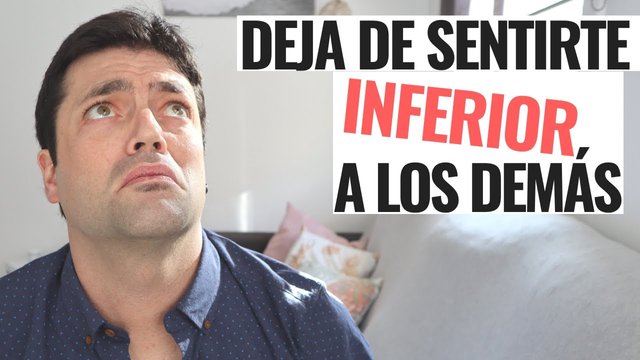 LINK
Este sentimiento como muchos otros nacen del pensamiento, parecen algo inofensivo pero pueden actuar como grandes limitantes en nuestras vidas.
La mayoría de estos pensamientos y otros forman los paradigmas, son esas ideas preconcebidas desde la niñez y si no lo trabajamos perduran de la misma manera para toda la vida y no nos permiten desarrollar todo nuestro potencial
---
---
Quizás en el trabajo o en el colegio desde pequeños pensaste: "Esta persona es es mejor que yo porque puede hacer tal cosas", se pueden crear en nuestras mentes pensamiento negativos por ideas, palabras y sobretodo experiencias vividas, de la misma manera lo arrastramos por muchos años.
Todo lo que de niños aprendemos, a lo que estamos expuestos nos formará en muchos aspectos, en lo físico pero mayormente en lo mental y emocional, a medida que de niños nos enfrentamos a situaciones "de inferioridad" tomamos esa udea como juicio de nosotros mismos y utilizamos parámetros resultando "Según nosotros" inferiores a otros en todo. Esto nos lleva a sufrir en muchos campos, nuestras expectativas se ven reducidas a casi nada.
¿Como puedo hacer frente a esto?, mare. Debemos aceptar todas nuestras imperfecciones, recordar que todas estas son oportunidad para crecer. Si también nos esforzamos en comprender nuestras habilidades entenderemos que no somos inferiores a nadie.
Aquí también un punto muy importante es que evites compararte con los demás, cada uno tiene su ritmo, su crecimiento y su forma de hacer las cosas y de enfrentar la vida tú no eres igual que nadie, eres único y especial. Es importante que aprendas a usar un lenguaje más positivo contigo mismo aplicando la voz negativa de tu mente y reemplazarlo por una voz positiva que aumente tu autoestima.
Recuerda siempre buscar apoyo en amigos, familiares, sobre todo en profesionales que te puedan ayudar a enfrentar las diferentes situaciones de la vida y así ayudarte a obtener una mejor perspectiva de la vida.