When you hear about Jesus, what do you imagine in your mind? How do you think it ?. Today I want us to know a little more about him.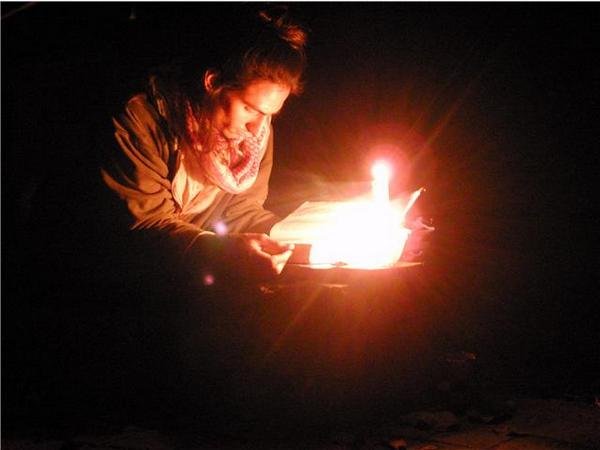 Source
---
We understand that Jesus, like us, was born of a woman, yet he has NOT been begotten by man and woman.
18 Now the birth of Jesus Christ was on this wise: When as his mother Mary was espoused to Joseph, before they came together, she was found with child of the Holy Ghost.
Mt 1:18
From the beginning of his life Jesus began his preparation, it was not until he received the power of the Holy Spirit until he began to exercise his ministry.
And Jesus went about all Galilee, teaching in their synagogues, and preaching the gospel of the kingdom, and healing all manner of sickness and all manner of disease among the people.
Matthew 4:23
We see that after Jesus received the power of the Holy Spirit he was taken ... He began his ministry, After spending his preparation time.
---
Here some very important points
And it came to pass, as Jesus sat at meat in the house, behold, many publicans and sinners came and sat down with him and his disciples.
Matthew 9:10
Publicans and sinners at the table together with Jesus and his disciples?
Yes, this is how this word shows us.
The Son of man came eating and drinking, and they say, Behold a man gluttonous, and a winebibber, a friend of publicans and sinners. But wisdom is justified of her children.
Matthew 11:19
Jesus not only sat at the table, he also ate and drank wine.
Jesus, the son of God had an excellent relationship with all people, we do not talk about someone untouchable, who did not relate to people of low status or something, Jesus was related to ALL.
---
35 Jesus wept.
John 11:35
Jesus cried for the death of his best friend, had feelings and emotions like any of us.
5 Let this mind be in you, which was also in Christ Jesus:
6 Who, being in the form of God, thought it not robbery to be equal with God:
7 But made himself of no reputation, and took upon him the form of a servant, and was made in the likeness of men:
8 And being found in fashion as a man, he humbled himself, and became obedient unto death, even the death of the cross.
Philippians 2: 5-8
---
God had already proposed in himself to gather all things in Christ, the identification of Christ with humanity in all its aspects and even death itself, "and resurrection."
In the next post we will continue with the topic .....
---
Español
---
Cuando escuchas hablar de Jesús, ¿Que te imaginas en tu mente? ¿cómo lo piensas?. Hoy deseo que conozcamo un poco mas de su persona.
---
Entendemos que Jesús al igual que nosotros nación de una mujer, aún así NO ha sido engendrado por hombre y mujer.
El nacimiento de Jesucristo fue así: Estando desposada María su madre con José, antes que se juntasen, se halló que había concebido del Espíritu Santo.
Mt 1:18
Desde el principio de su vida Jesús comenzó su preparación, no fue hasta que recibió el poder del Espíritu Santo hasta que comenzó a ejercer su ministerio.
Y recorrió Jesús toda Galilea, ENSEÑANDO en las sinagogas de ellos, y PREDICANDO el evangelio del reino, y SANANDO toda enfermedad y toda dolencia en el pueblo.
Mateo 4:23
Vemos que luego de que Jesús recibiera el poder del Espírtu Santo fue llevado... Comenzó su ministerio, Luego de pasar su tiempo de preparación.
---
Aquí unos puntos muy importantes
Y aconteció que estando él sentado a la mesa en la casa, he aquí que muchos publicanos y pecadores, que habían venido, se sentaron juntamente a la mesa con Jesús y sus discípulos.
Mateo 9:10
¿Publicanos y pecadores en la mesa juntos con Jesús y sus discípulos?
Si, así nos muestra esta palabra.
Vino el Hijo del Hombre, que come y bebe, y dicen: He aquí un hombre comilón, y bebedor de vino, amigo de publicanos y de pecadores. Pero la sabiduría es justificada por sus hijos.
Mateo 11:19
Jesús no solamente se sentaba a la mesa, también comía y bebía vino.
Jesús, el hijo de Dios tenía excelente relación con con todas las personas, no hablamos de alguien intocable, que no se relacionaba con gente de baja categoría o algo así, Jesús se relacionaba con TODOS.
---
Jesús lloró.
Juan 11:35
Jesús lloró por la muerte de su mejor amigo, tenía sentimientos y emociones como cualquiera de nosotros.
Haya, pues, en vosotros este sentir que hubo también en Cristo Jesús, el cual, siendo en forma de Dios, no estimó el ser igual a Dios como cosa a que aferrarse, sino que se despojó a sí mismo, tomando forma de siervo, hecho semejante a los hombres; y estando en la condición de hombre, se humilló a sí mismo, haciéndose obediente hasta la muerte, y muerte de cruz
Filipenses 2:5-8
---
Dios ya se había propuesto en si mismo reunir todas las cosas en Cristo, la identificación de Cristo con la humanidad en todos sus aspectos y hasta la misma muerte, "y resurrección".
En la próxima publicación seguiremos con el tema.....
---
---
Muchas Gracias por compartir esta lectura, deseo que el Espíritu Santo de Dios traiga revelación de su palabra a nuestras vidas.