Trust in God. || Confianza en Dios.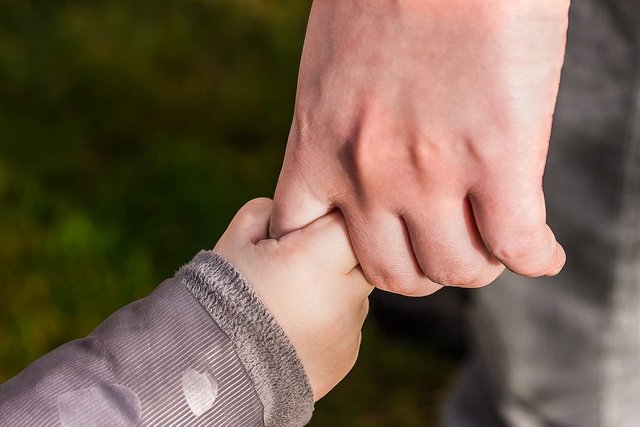 LINK
God is absolutely trustworthy that is why we can wait on him and we will NEVER be disappointed.
12 Therefore, I beseech you, brothers, by the mercies of God, to present your bodies as a living sacrifice, holy, acceptable to God, which is your reasonable service.
Romans 12:1
When we give trust or power to another person, whoever he is, it can be complex since he is another human being just like us. It is totally different when that trust is placed in God, when we completely surrender to the Lord it is a cause of joy, peace and absolute confidence that we are secure. How can we allow it?
One of the ways to allow the Lord to be the one on whom our trust rests is when we identify with him by giving him our whole life, everything we are, little by little we leave ourselves behind to make room for him. We give him our heart, our will and little by little he will transform our character, our mind and our entire life into his likeness.
Another way to allow our trust to be placed in God is that we do not set any limits, we are willing to be and do who God wants us to do or be. There are no areas where God cannot act in our lives. We must make ourselves completely available to God so that he can work completely in us in any way without limitations.
We must be aware that giving our life to Christ is allowing him and giving him permission to take control of our body, soul and spirit.
Blessed are the poor in spirit, for theirs is the kingdom of heaven.
Blessed are those who mourn, for they shall be comforted.
Blessed are the meek, for they will inherit the earth.
Blessed are those who hunger and thirst for righteousness, for they will be satisfied.
Blessed are the merciful, for they shall obtain mercy.
Blessed are the pure in heart, for they will see God.
Blessed are the peacemakers, for they will be called children of God.
Blessed are those who suffer persecution for righteousness' sake, for theirs is the kingdom of heaven.
Blessed are you when people revile you and persecute you for my sake, and say all kinds of evil against you, lying. 12 Rejoice and be glad, for your reward is great in heaven; for thus they persecuted the prophets who were before you.
Matthew 5:3-12
All of this may seem strange, it may cause us fear, but when we are already in God's hands what can result is good. What prevents you from giving your life to the Lord?
Link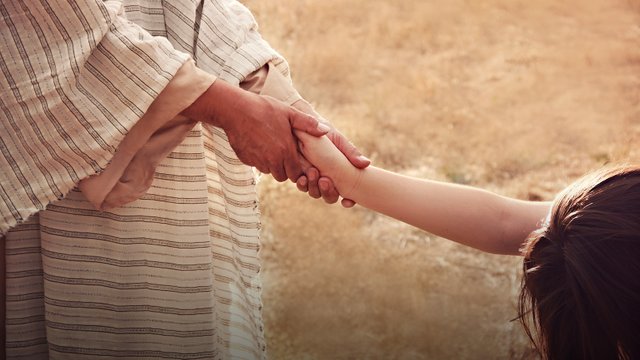 LINK
Dios es digno de confianza absolutamente por ello es que podemos esperar en él y NUNCA seremos defraudados.
12 Así que, hermanos, os ruego por las misericordias de Dios, que presentéis vuestros cuerpos en sacrificio vivo, santo, agradable a Dios, que es vuestro culto racional.
Romanos 12:1
Cuando damos confianza o poder a otra persona sea quien sea, puede resultar algo complejo ya que es otro ser humano igual a nosotros. Es totalmente diferente cuando esa confianza es depositada en Dios, cuando nos entregamos por completos al Señor es causa de gozo, paz y absoluta confianza que estamos seguros. ¿Como podemos permitirlo?
Una de la manera de lograr permitir que el señor sea en quien está apoyada nuestra confianza es cuando nos identificamos con el entregándole toda nuestra vida, todo lo que somos, poco a poco dejamos de nosotros para darle lugar a él. Le entregamos nuestro corazón, nuestra voluntad y poco a poco transformará nuestro carácter, nuestra mente y toda nuestra vida a su semejanza.
Otra manera para permitir que nuestra confianza esta puesta en Dios es que no pongamos nosotros ningún límite, estamos dispuesto para ser y hacer quienes Dios desea que hagamos o seamos. No existen áreas en las que Dios no pueda actuar en nuestras vidas. Debemos ponernos a disposición completa de Dios para que obre completamente en nosotros de cualquier manera sin limitaciones.
Debemos ser conscientes de que entregar la vida a Cristo es permitirle y darle permiso de tomar el control de nuestro cuerpo alma y espíritu.
Bienaventurados los pobres en espíritu, porque de ellos es el reino de los cielos.
Bienaventurados los que lloran, porque ellos recibirán consolación.
Bienaventurados los mansos, porque ellos recibirán la tierra por heredad.
Bienaventurados los que tienen hambre y sed de justicia, porque ellos serán saciados.
Bienaventurados los misericordiosos, porque ellos alcanzarán misericordia.
Bienaventurados los de limpio corazón, porque ellos verán a Dios.
Bienaventurados los pacificadores, porque ellos serán llamados hijos de Dios.
Bienaventurados los que padecen persecución por causa de la justicia, porque de ellos es el reino de los cielos.
Bienaventurados sois cuando por mi causa os vituperen y os persigan, y digan toda clase de mal contra vosotros, mintiendo. 12 Gozaos y alegraos, porque vuestro galardón es grande en los cielos; porque así persiguieron a los profetas que fueron antes de vosotros.
Mateo 5:3-12
Todo esto expuesto puede parecer extraño, quizas nos cause miedo, pero cuando ya estamos en manos de Dios lo que puede resultar es lo bueno. ¿Que es lo que impide que entregues tu vida al Señor?.
---
---
Muchas Gracias por compartir esta lectura, deseo que el Espíritu Santo de Dios traiga revelación de su palabra a nuestras vidas.