Hi to all the friends of the SteemChurch, my registration has been carried out satisfactorily, in fact it is very fast thanks to the template created by @Sirknight and the instructions of @steemchurch.
I am an applicant to have an account on the Telos platform, I thank the church of Steem for giving us this opportunity.
I am from Venezuela and the name that I have registered in my data is carolina.jc, it is my second name that always accompanies me in any virtual station. Haha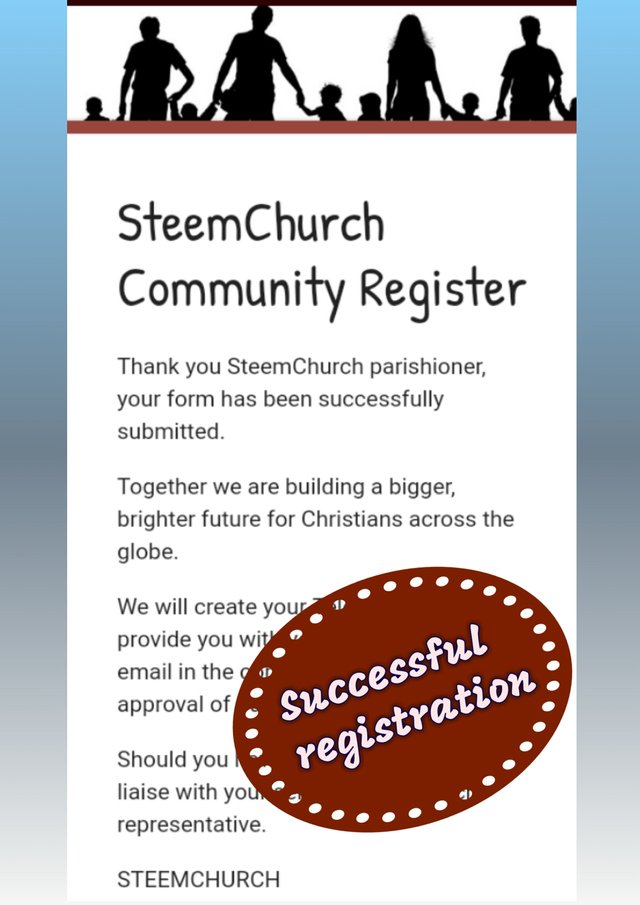 If you speak Spanish and need to know easily the steps to register, open the following link provided by steemchurch for the Spanish-speaking community.
https://steemit.com/steemchurch/@steemchurch/steemchurch-comunity-register-expansion-telos
The following link waits for you, open it and register your data in the steemchurch community.
https://goo.gl/forms/TOJ4cCDiMT4KlM0g2
Thanks again to @Sirknight, @emiliocabrera and @steemchurch for all their support to those of us who have found love in this wonderful community.