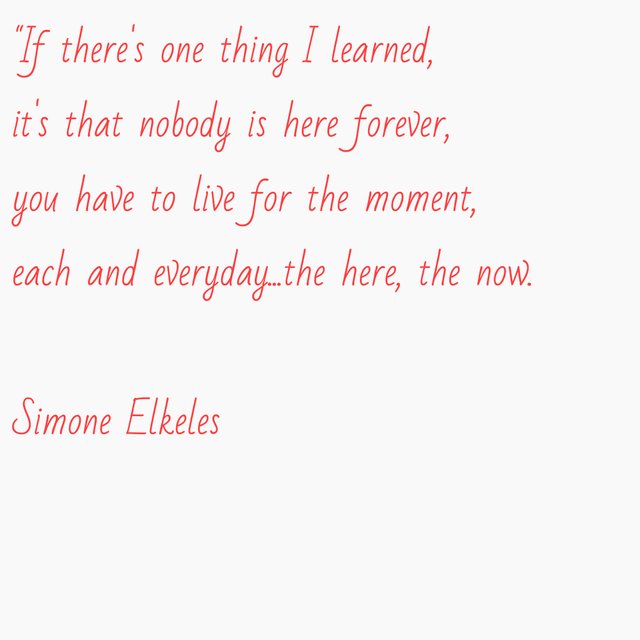 Often times, I have seen a lot of peeps who have put their lives on hold, waiting for that special moment.
They keep waiting to get to a certain place in their lives to be happy before they know what is happening, life is far gone!
I just want to remind you that your life is now! If you keep waiting for that special moment, it may never come because every moment is special.
Everyday counts
Every hour is precious
Every minute is special
Every second is important
Time waits for nobody. Sometimes, you can't get back the time spent. You have to be happy! You have to make use of every second that passes by.
And you have to cherish every moment. You don't have to put anything on hold because your moment starts now. Don't wait for tomorrow. Live in the moment and be rest assured you will never regret it.
Life comprises of all the nows put together. So go with the flow and take whatever comes your way, after all, trials and mistakes are inevitable.
Your key to happiness is not tied to anything or anyone, but you! It takes only you to be happy. Don't wait to be married to live your life. Don't wait for anyone before you can go on with your life.
Learn to love yourself.
Learn to focus on today.
Learn to see the good in every trial and learn from it.
Learn to be you and nobody else.
Learn not to worry about the future, just live by the moment.
Learn to live your life to the fullest.
Having an amazing life is simply living by the moment. Have fun & worry less about what tomorrow holds.
Be free and live.
Hold no grudges
Be respectful to everyone around you.
Above all, love and worship your Creator.
Cheers & Thank you for reading!