It is very common for most believers to complain of how messy things are in their lives. Well, no one likes to be in a messy situation, but many times, we find ourselves in such a state. I won't pretend that some of those situations are caused by us. Yesterday, someone posted an article titled "Prayer does not solve everything" and it got my attention so I decided to read his post which made a whole lot of sense. I've seen many believers mocked by those that not in Christ simply because their lifestyle does not reflect the greatness of God. According to them, if truly your God is a King why then do you live in penury? The honest truth is that we serve a God who made heaven and earth and a God who is richer than the richest, but why is it that most of us still struggle so hard to at least put food on the table.
Now, let me go with the article "Prayer does not solve everything" You see, prayer is one of the most powerful tools we have as believers, but it goes with something. It's not all about praying all day. Don't get me wrong, it is very vital to communicate with our God, but after that what happens? Do you fold your arms and sleep all day then expect manna to fall from heaven? Do you say to yourself "After all, I have prayed so God should provide my breakfast?" Let me remind you that God hates anyone who is lazy. It's so sad that some believers try to justify their lazy nature all in God's name.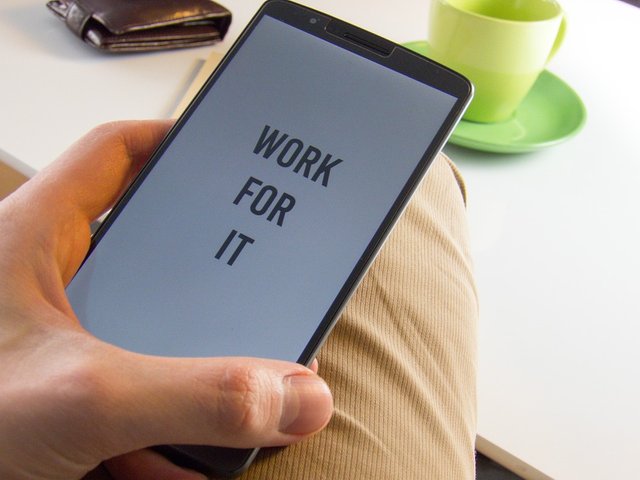 Image Sourced From Pixabay.Com
Listen to this; you weren't created by God to be lazy and not use your common sense. You were created by God to do exploits and you don't do that by sitting at home all day praying to God to provide your three square meal. You must go out and look for something done while you back it up with prayers. God says "I will bless the work of your hands" not your laziness.
In my country, I've seen many church programs fixed during working hours, and I've also seen a lot of believers lying to their boss to attend such programs. Well, I am yet to understand that part though but the bottom line is that we need to use our brains most times. What if you lose your job in the process? I know a lot will challenge God about it. "Oh God! I lost my job because I wanted to serve you" I don't think God should be blamed though. There are cases whereas a believer, you have to stand for the truth may be at your place of work, and if you lose your job in the process then there's a better reward and crown for you.
Being a Christian is not all about being a fanatic, but it's all about serving the Lord while you do the right thing. You don't seat at home all day praying to get a job invite without even getting your resume ready and applying for a job. Someone once said "UNMERITED FAVOR ONLY COMES TO THOSE PREPARED" You must make an attempt! God is willing to help us achieve all our life dreams, but the question is, are we ready to work for it? Let's take a clue from the children of Israelites while crossing the red sea. Moses had a staff that God used. This simply means you must have something to offer to God for use.
One thing is very clear, no human is useless. God has deposited something in every one of us. So, there is no excuse of not having anything to offer yourself and to the world. And the good news is that God is not looking for something big. He is just looking for anything no matter how small because He can always turn something small to something big. As Christians, we should understand better the concept of "work" after all, God also worked during creation and rested on the seventh day.
This is a call to all believers out there that thinks sitting at home praying while others are on the field does the magic. And if things aren't working out as planned, they complain and blame it all on God and probably the world. God is truly interested in our well being. He wants to see us successful! He wants the very best for His children, but He hates to see us become lazy and make a lot of excuses. If you are a student, please study hard and ready for your exams then pray to God for retentive memory. Remember, we can do all things through Christ! I also want to acknowledge the fact that grace plays a big role here. Let's also ask for God's grace and mercy to be able to achieve all our life dreams while we do the right thing.
Thank Y'all for reading!!!