Blessings my friends of steemit.
In this we know that we abide in him and he in us, in which he has given us of his Spirit. "
Friend of steemit, this is due solely to the Holy Spirit that is within us. It is not a human love. You and I can not do it. According to Galatians 5: 22-23, 22 But the fruit of the Spirit is love, joy, peace, patience, kindness, goodness, faith, 23 gentleness, temperance; Against such things there is no law. But love is the one that tops the list. Now, many believe that love is the fruit and that the other virtues are the result of love. And if you read the First Epistle to the Corinthians, chapter 13, you can come to the conclusion that joy is the product of love, and that peace also comes from love. A certain ruler who in the past was ruling a nation where the church had been persecuted, - a ruler who professed to be a Christian - told his wife, who had converted to Christ several years before him: "I can not understand these Believers, they have been treated in the most abominable way in this nation, they have been stripped of their property, punished, many of them have been killed, and they have been persecuted fiercely, and yet I did not find any of them who wanted to take revenge , and whenever they can do something for our country, they are willing to do it. And his wife replied: "What you are seeing is the very essence of Christianity, they act that way because they are believers."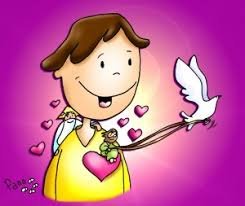 Source
Many more non-believers are needed who can see this love in the lives of believers. And this is a teaching that has been quite neglected today. How many times have we heard about this? Is this teaching being taught as something basic and extremely important?
For example, when the love of God is present in a real way in a family, no one has to worry about dictating norms, rules or defining or assigning the functions, the place of authority, or tasks of the members of the marriage or the family. family in general, or to emphasize the respect that each one deserves in particular. Keeping in mind this unifying and integrating effect and influence of love, the apostle Paul wrote in Ephesians 5:25, 25 Husbands, love your wives, just as Christ loved the church and gave himself up for her. So, the active presence of this love constitutes the true demonstration of God's supernatural love, which believers should express, through their lives, to those around them.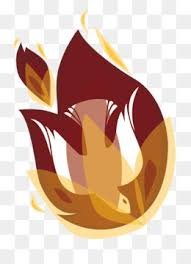 Source
For this reason we have read in this verse 13, in this we know that we abide in him and he in us, in that he has given us of his Spirit. . In verse 4 we read: greater is he that is in you, than he that is in the world. The Holy Spirit dwells in each believer and can produce this love in his heart. Neither you nor I can produce it. We can not love that way. Our natural inclination is that if someone hits or offends us we return that blow or offense, and perhaps with greater intensity. But if we are controlled by the Spirit of God that resides in us, we are going to manifest, to express this kind of love to the world.
The following work was taken from the Bible school after the teacher
the biblical references are from Reina Valera 1960.
www.steemchurch.net