God bless my friends of steemit.

The righteous is a guide for his neighbor, but the way of the wicked causes them to err.

That is, the righteous man wants to help his neighbor, while the evil one will try to harm him. The reality is that if the just man realizes that his neighbor is wrong, he will go to talk with him about that problem. It is the most useful and positive thing you can do.


Source
The prophet Nathan was the best friend David had and yet it was Nathan who had the courage to accuse him and say: You are that man. (2 Samuel 12: 7) When in our life there are things that must be corrected, it is beautiful to have a good friend who will reprimand us with affection.
A Pastor tells that when he began the ministry, the Lord granted him the privilege of being the Pastor of a Church that had been his own congregation before, where the people loved him and showed him great sympathy. In a certain sense, he felt inexperienced to be in charge of the pastorate of such a large and important Church. But the people of that place, were pretty good with him. And on one occasion, this young Pastor heard a very famous man preach at a conference, and from that moment, he tried to imitate him; I even tried to imitate the accent with which this man spoke. And the members of his church noticed, but they just listened to him, smiled and very few commented on it. But a man who had helped this Pastor through his studies invited him to eat on a certain occasion and told him something that this young Pastor never forgot. "Pastor, we prefer to have a genuine Pastor, rather than an imitation of another person." That was all he said, and all I needed to tell him. From that moment that Pastor became a genuine person again. How strong are the straight and sincere words of a given counsel with constructive encouragement! As this proverb says, the righteous one goes out in search of his neighbor. Help your neighbor. But the evil one, induces him to make mistakes; he talks to his neighbor, encourages him and then, when he turns his back, criticizes him. Dear listener, we can see how these proverbs put their finger on the wound, so to speak, and point out concrete and individual behaviors that are sometimes observed among Christians.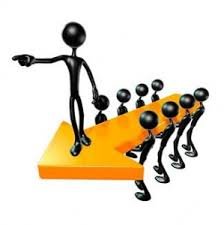 Source
"The indolent will not even roast what he has hunted, precious good of man is diligence!"
There are some Proverbs that show some humorous characteristic.
This man came out and was able to hunt an animal, but he was too lazy to tear it up, roast its flesh and eat it. One has to be a very lazy hunter to act that way. It would be like a fisherman who has fished, but does not want to go through the job of cleaning the fish to eat it.
Let us observe the phrase "precious good of man is diligence! In other words, he takes care of himself, he takes care of what he has. Let us remember when Ruth went to glean the field, and Boaz was so generous with her that in the end he collected a large quantity of ears; then he began to shear the ears he had collected. She could have returned home, handing Naomi the spikes she had picked up in a day's work, asking her to shed them. But he did not. This attitude reveals the kind of spirit of service and responsibility that she had, which is an example for us.
"In the way of justice is life, in its paths there is no death."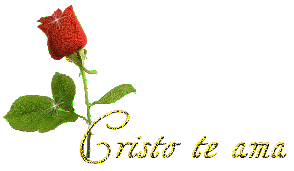 Source
What a beautiful panorama that presents itself to the son of God! Now, physical death is before us if the Lord delays His coming, but beyond death is eternal life.
The following work was taken from the Bible school after the teacher
the biblical references are from Reina Valera 1960.
www.steemchurch.net